Forest Blog
admin on: Forest Blog
Today we found a letter stating that a goblin village had been destroyed when Draco dragon accidently slid across it in his dancing shoes.
The children were so quick to build it up again and made treehouses, living areas, pools and swings.
Eden: This is a shelter for the goblins, so that they can go in and hide. They can sleep here too. We are making it comfortable with sycamore leaves.
Sonny: I am making an underground habitat so they are nice and warm like rabbits in a warren, protected from the cold and wind. Some of the goblins sleep in the treehouses though, high up there.
We also set up the nocturnal camera and left out some apple cores on a tray.
What footprints could we capture on the wet sand?
A week later we found the apple cores gone and no tracks.
Had the rain washed them away?
Returning to goblin village we were amazed to find another letter, a camera card and a book.
Our jaws dropped and our eyes were on stilts when we saw photo and video evidence showing what other creatures we share school with.
It's not just dragons and goblins!
This week we will be looking at aerial maps of our school and pinpointing habitats.
No doubt there will be further correspondence with our woodland friends.
Woooaaaah, this is sooo exciting!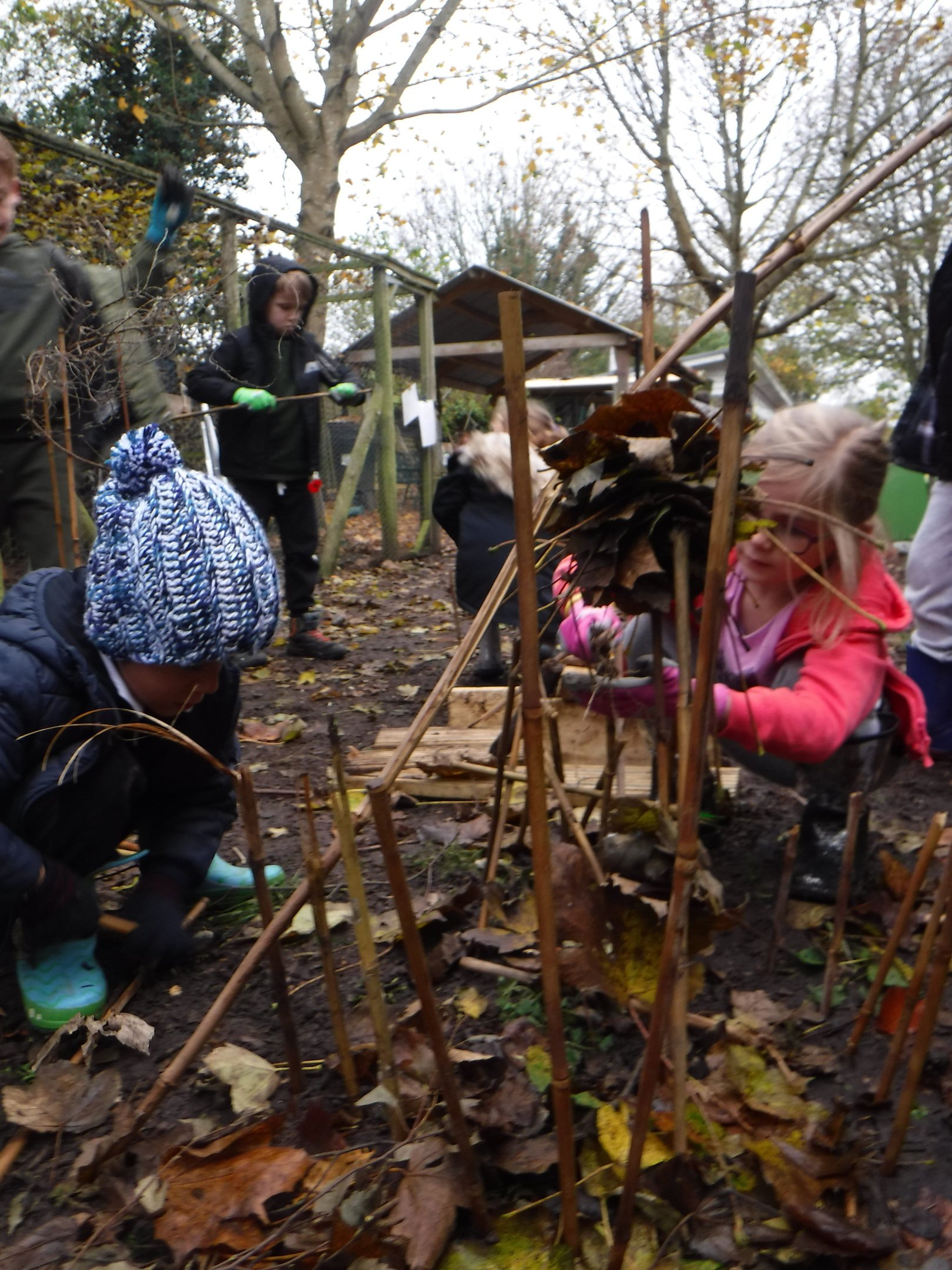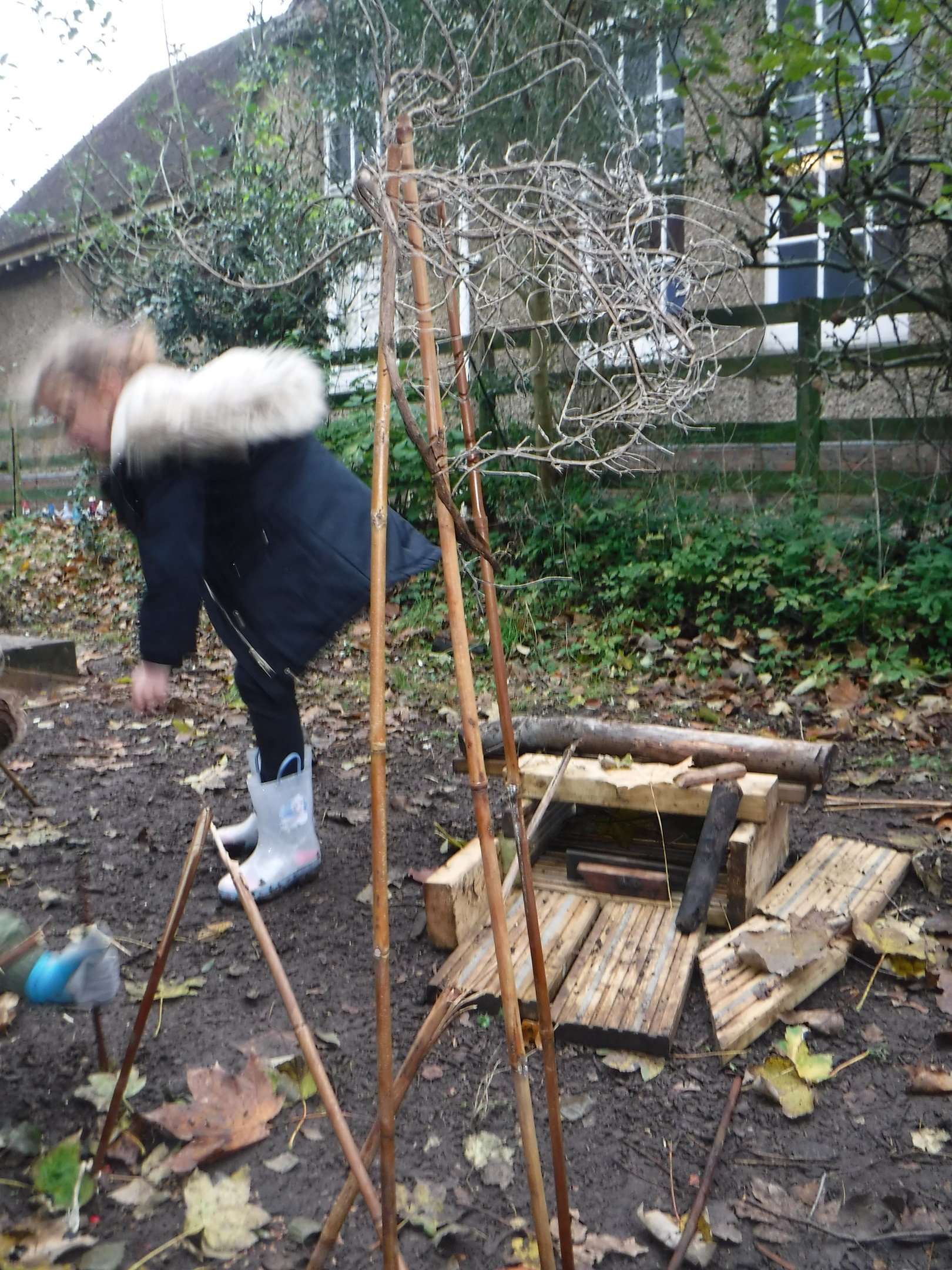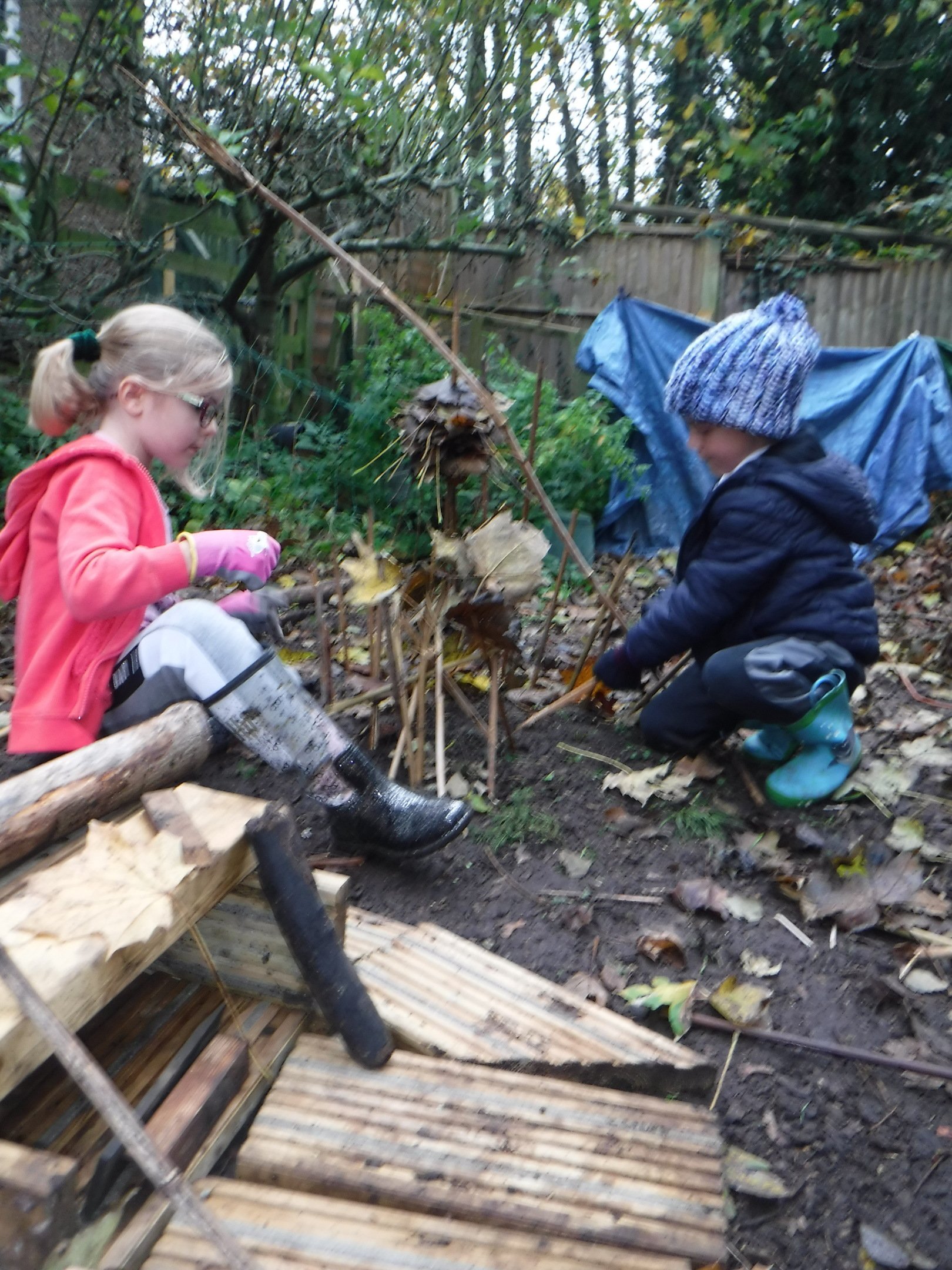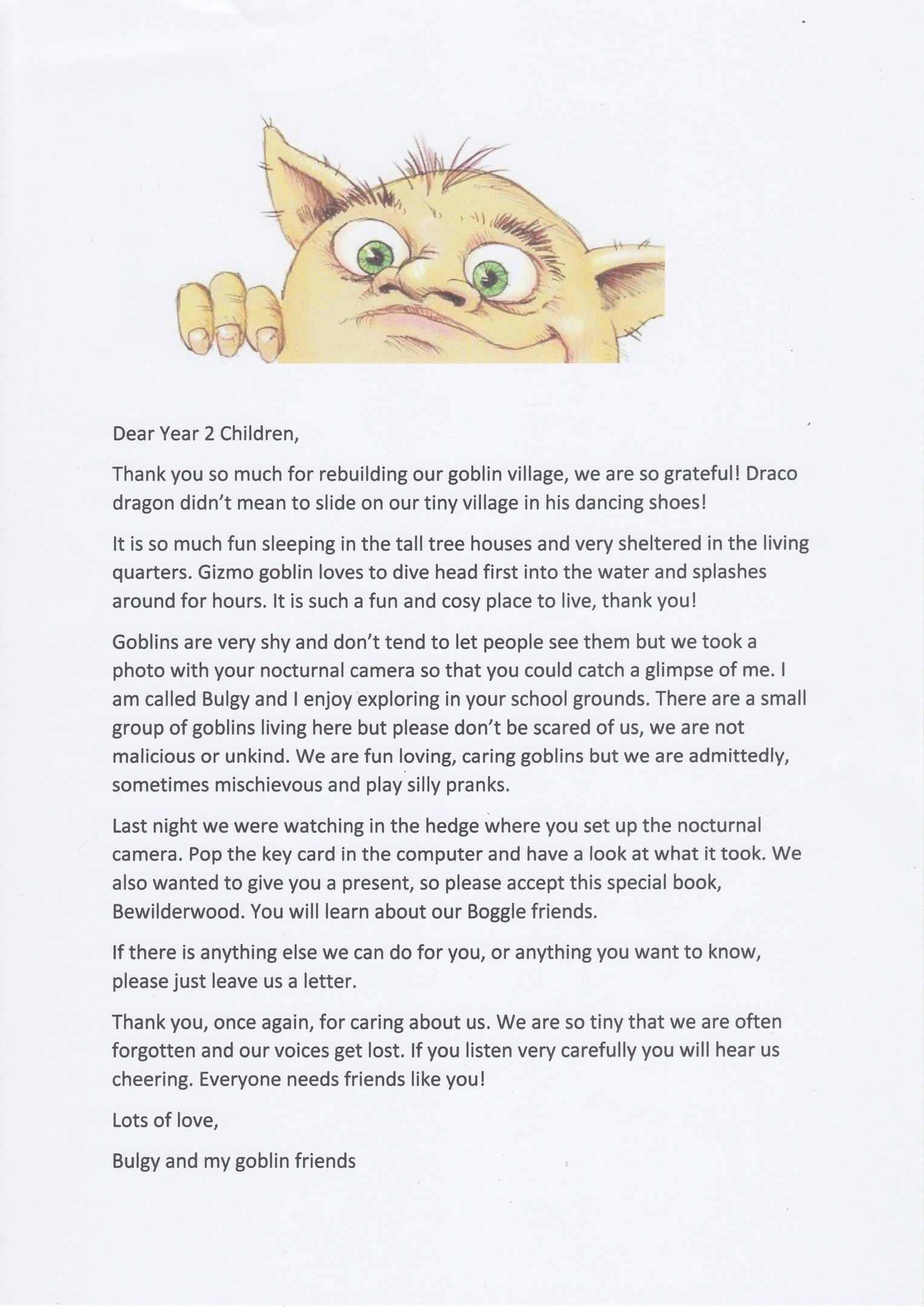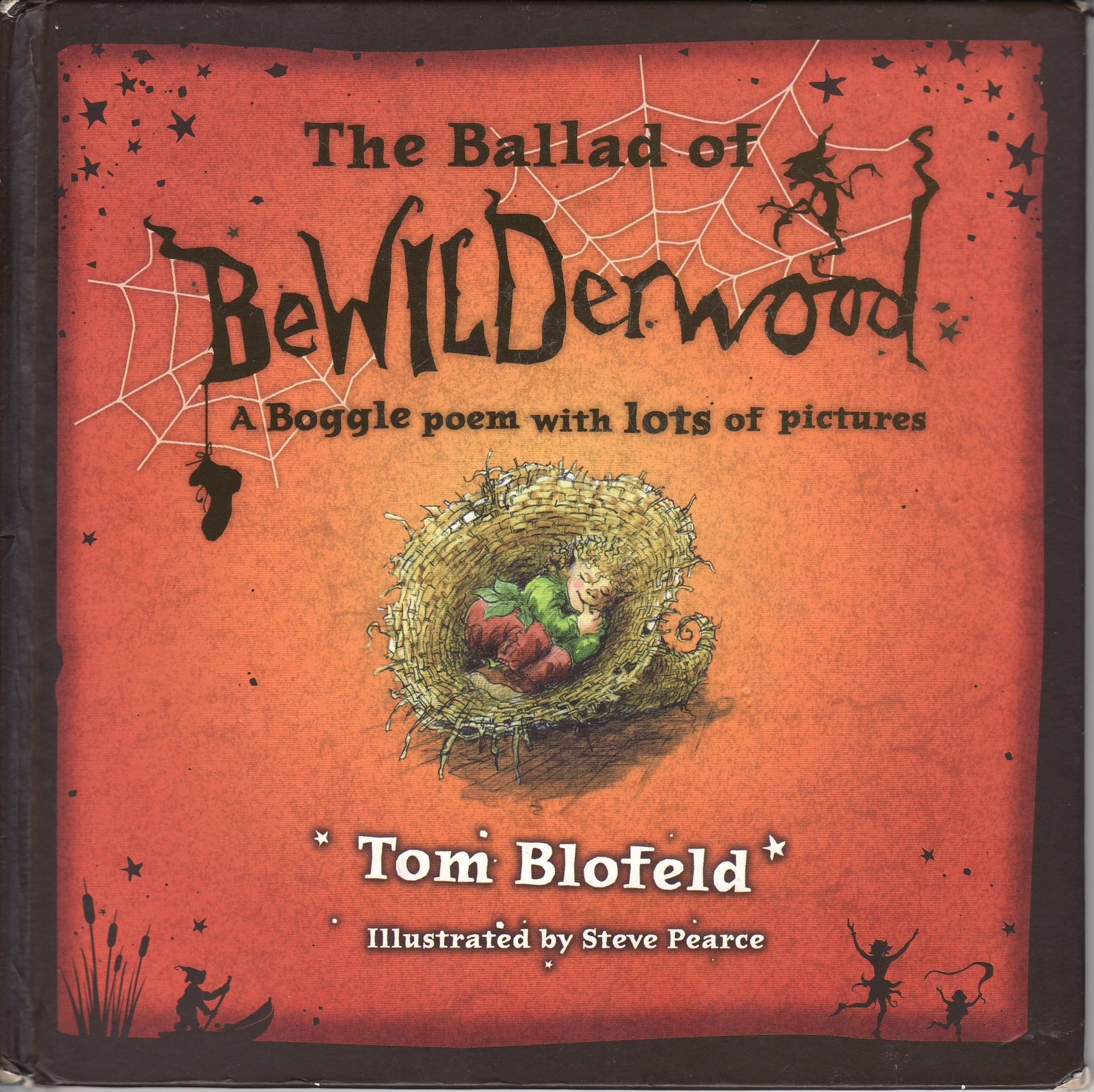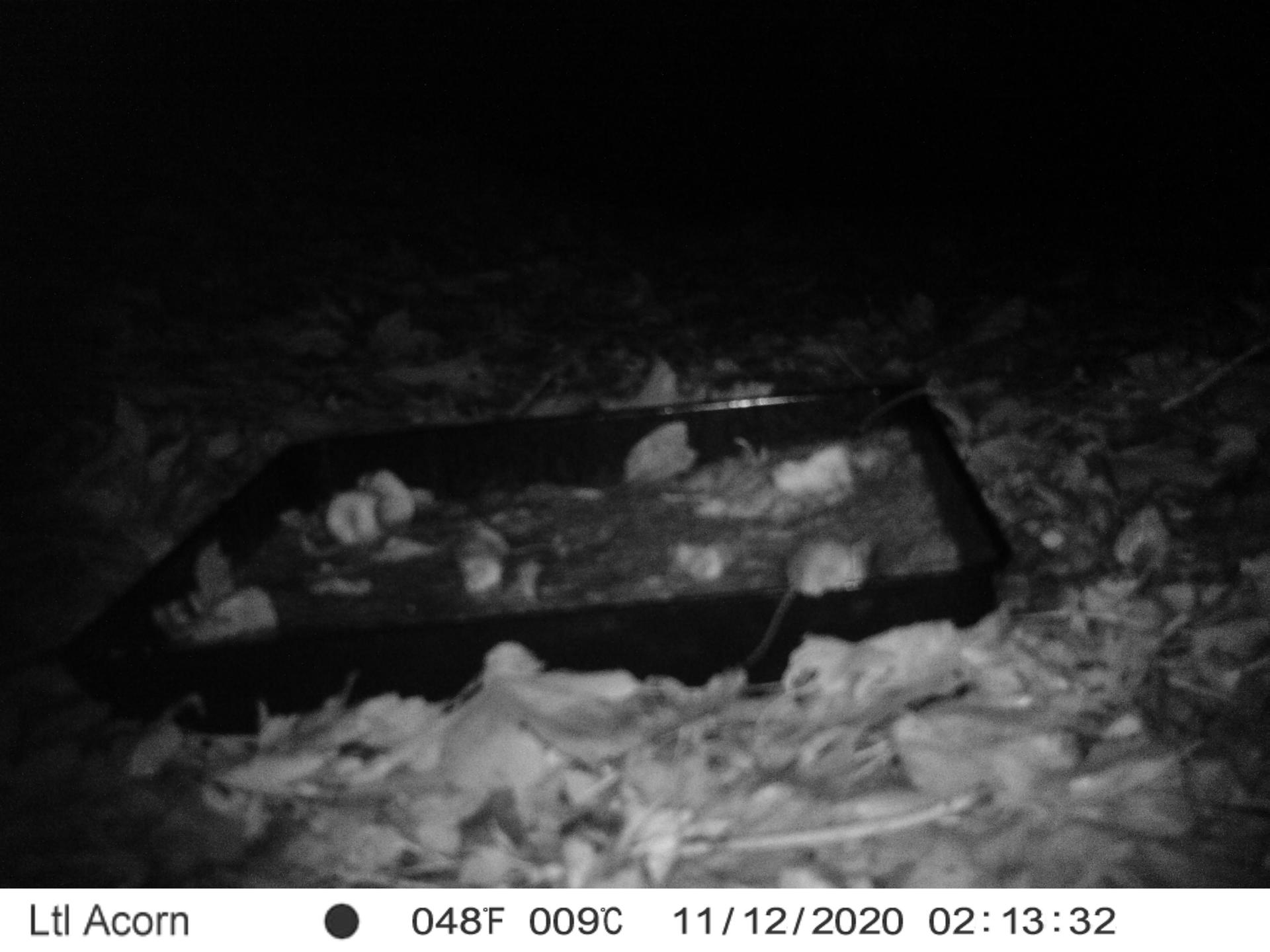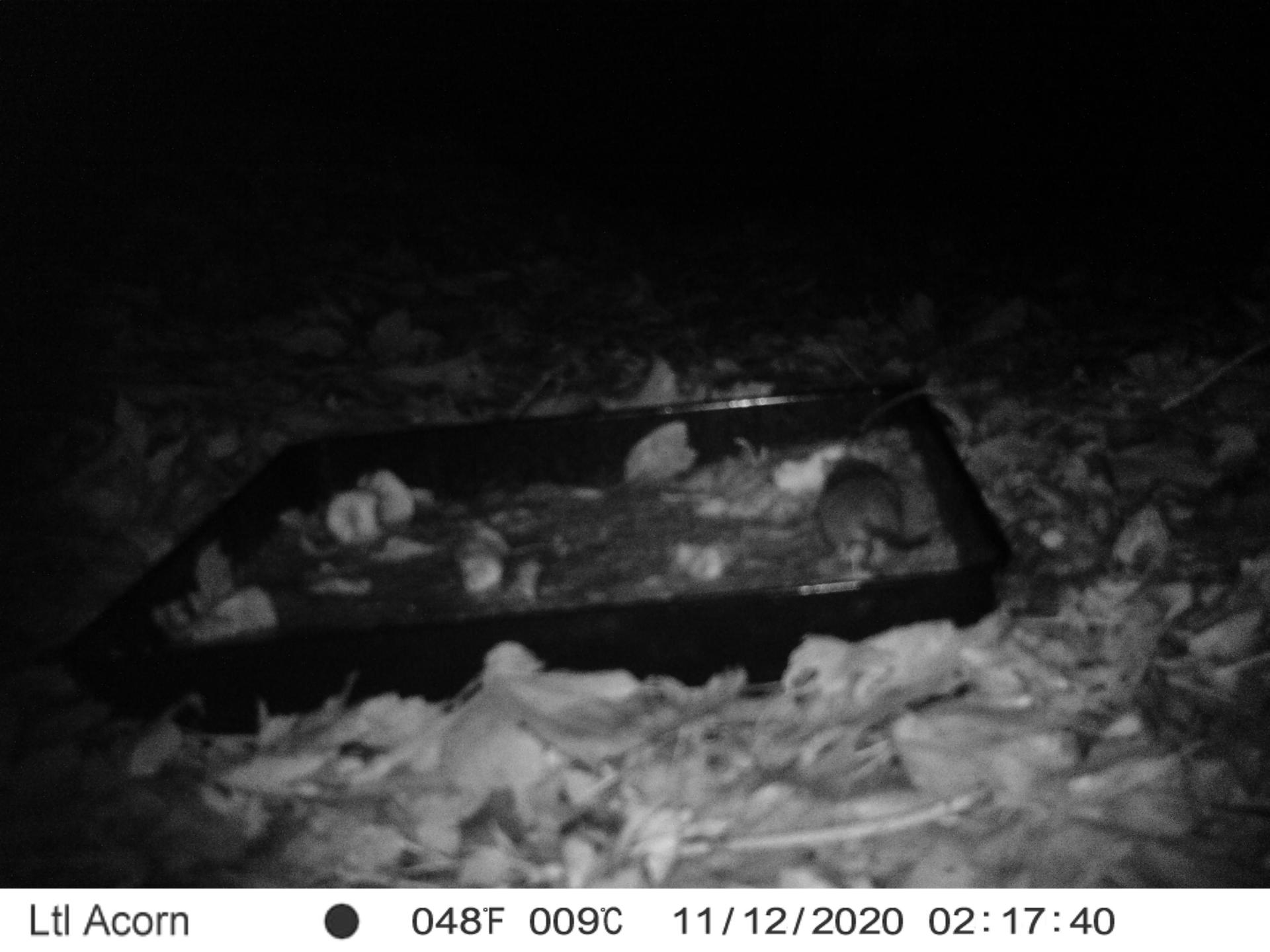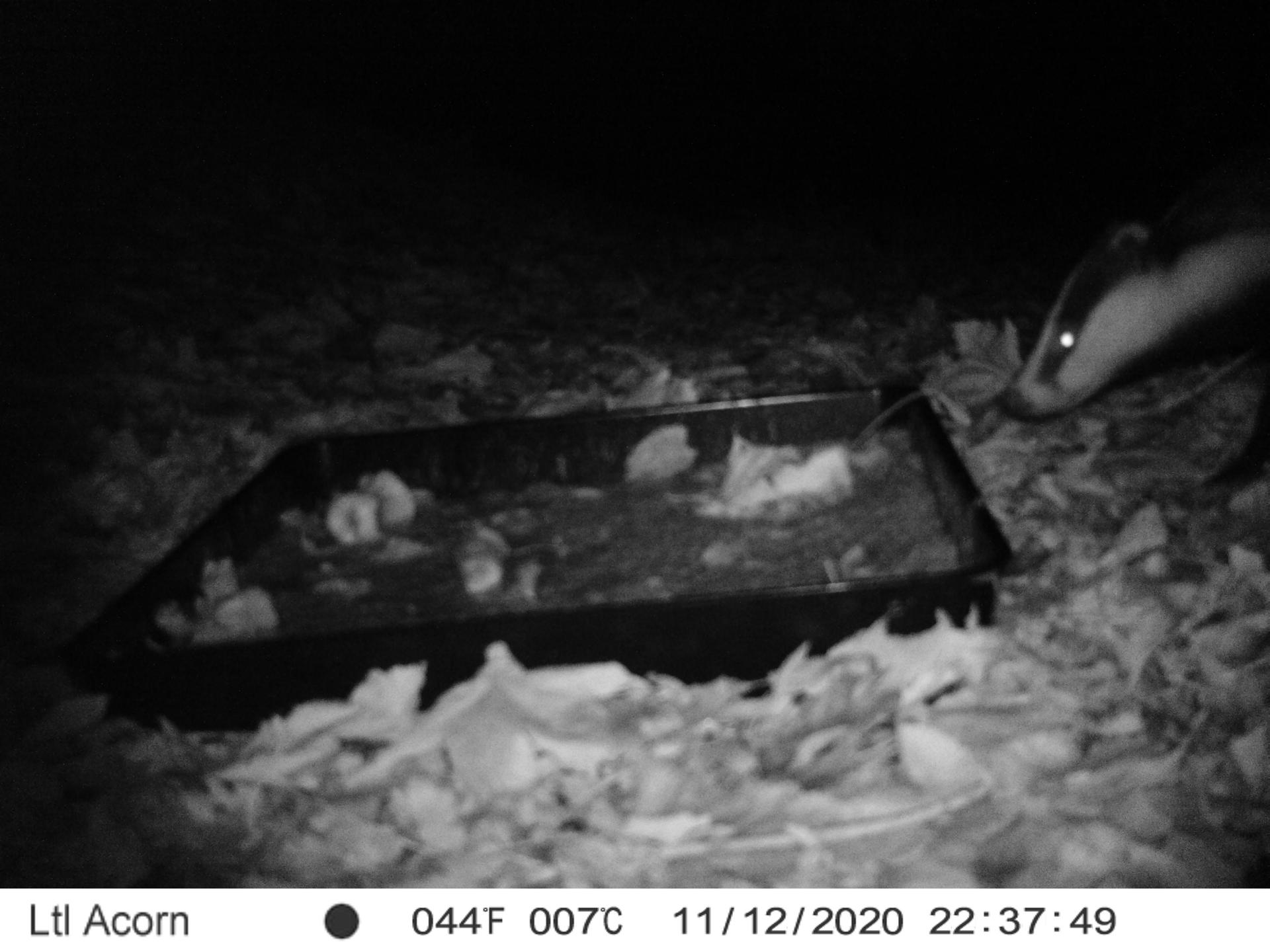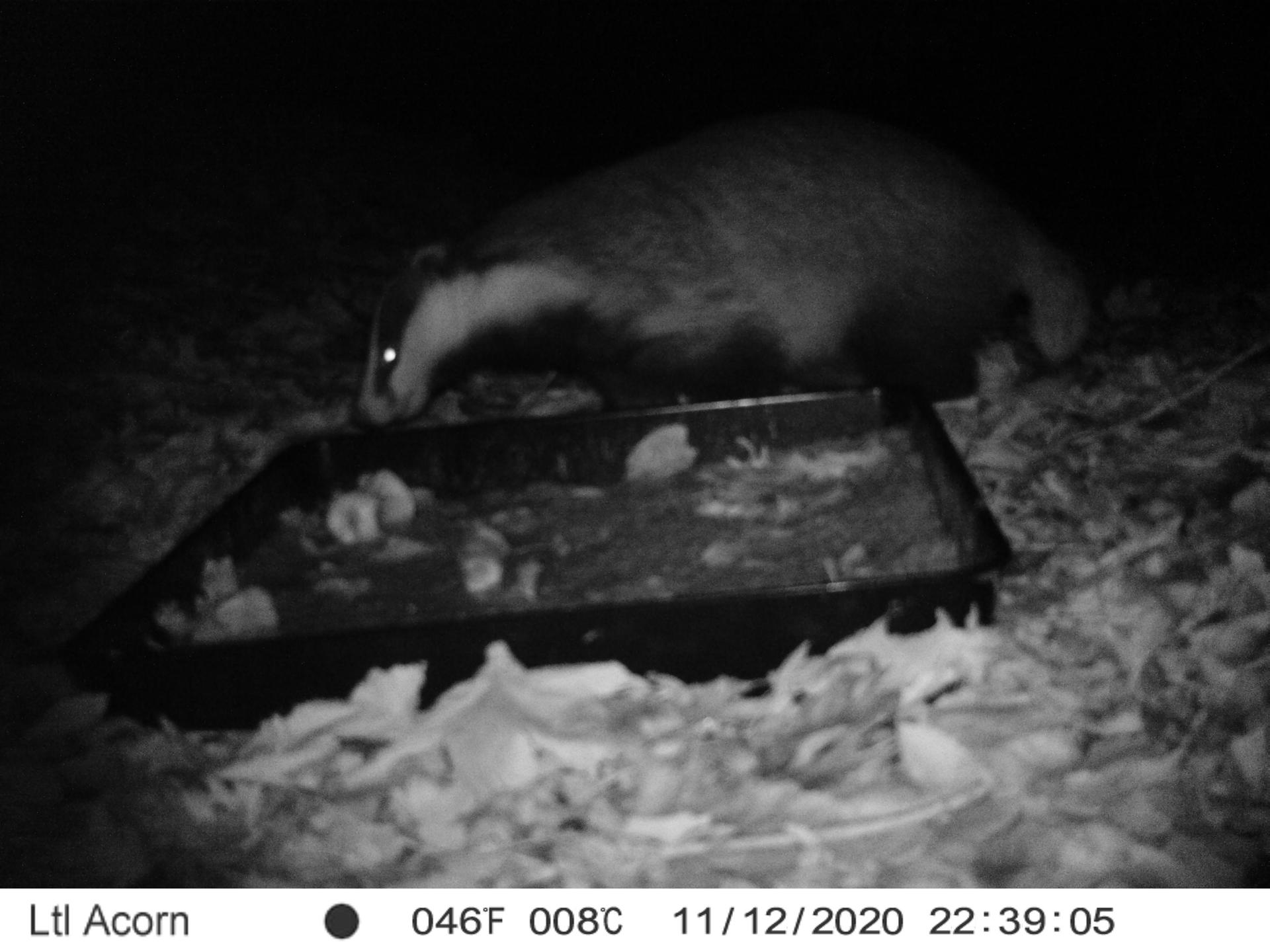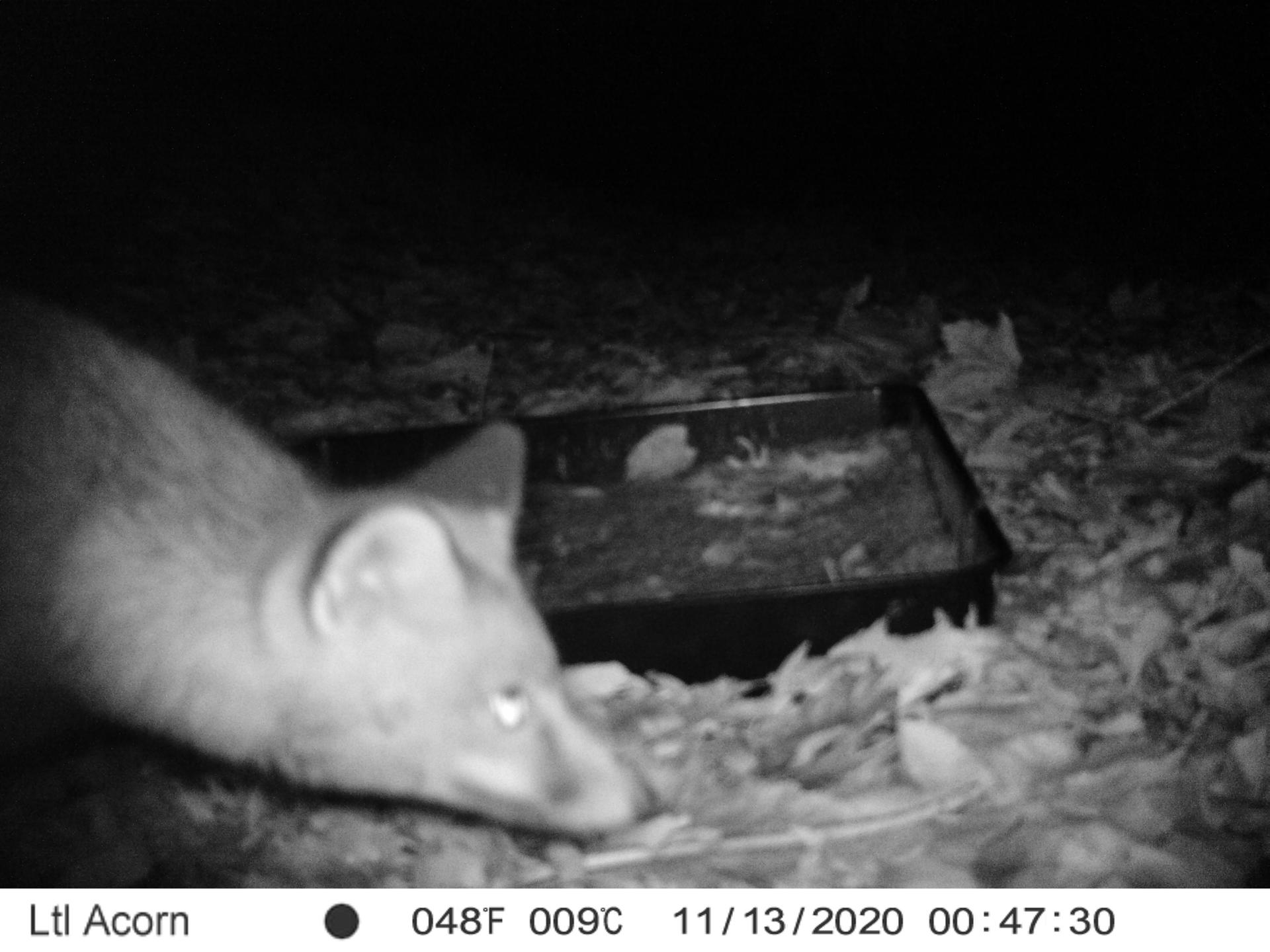 ---