National Online Safety have published some great posters with information on each social media app and a parent guide on how to make it safe for your child.
Please check out their website for free visons and updates - https://nationalonlinesafety.com/
Vodaphone have a monthly magazine specifically for parents with updates and resources that you can access. Please find the latest issue here:
National Cyber Security Centre (NCSC) - Educational Resources
We would like to make our school community aware of a new educational game for teaching cyber security that was been launched by the National Cyber Security Centre (NCSC) in May 2021. 'Cyber Sprinters' is aimed at children aged 7 to 11 and teaches them how to stay secure online - gameplay sees users race against the clock and tackle cyber security questions in a bid to score points and beat 'cybervillians'.
This is a free interactive game which has been launched as part of a pack of educational resources which illustrate what good cyber security practice looks like, from creating strong passwords to being vigilant about receiving messages from unknown senders.
We would be grateful if you could share this resource with your child aged 7 to 11. To access it, please click on the link below. This resource has also been signposted on the eSafety page of the school website.
Play CyberSprinters and access supporting activities and resources - https://www.ncsc.gov.uk/information/cybersprinters-game-and-activities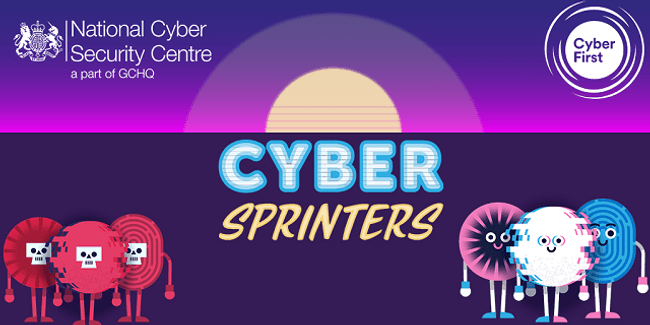 Childnet international has published this information poster with websites and phone numbers to use for advice on internet safety for parents and carers. Please find the poster here.
They also have advice on how to create a family agreement in order to set boundaries and reduce screen time as a family. Please find the information here.
There is also a helpful booklet on how to start a conversation about being safe online with your child in a positive way. Please find the leaflet here.
Online Safety Resources - Click here The UK Safer Internet website has lots of resources and information on how to support and educate your child about Internet Safety as well as how to ensure that your child is safe on the internet.
Please click here for a useful document related to eSafety called "It's a Mad, Mad, Mad Mobile World"
Why not explore some of the resources used in school with your child at home:
For your information you can also visit:
Cyberbullying information for Parents/ Carers
What is cyberbullying?
Cyberbullying is bullying that takes place online. Unlike bullying offline, online bullying can follow the child wherever they go, via social networks, gaming and mobile phone.
Cyberbullying can include:
sending threatening or abusive text messages

creating and sharing embarrassing images or videos

trolling – the sending of menacing or upsetting messages on social networks, chat rooms or online games

excluding children from online games, activities or friendship groups

shaming someone online

setting up hate sites or groups about a particular child

encouraging young people to self-harm

voting for or against someone in an abusive poll

creating fake accounts, hijacking or stealing online identities to embarrass a young person or cause trouble using their name

sending explicit messages, also known as sexting

pressuring children into sending sexual images or engaging in sexual conversations.
The NSPCC has also got some useful information and advice for parents/ carers on what to do if you believe your child is being bullied online and how you can help:
https://www.nspcc.org.uk/what-is-child-abuse/types-of-abuse/bullying-and-cyberbullying/