Our Vision
Our mission is to ensure we all participate in the constant quest of knowledge, learning and adventure so that each individual can build upon their core strengths to aspire to make a real difference.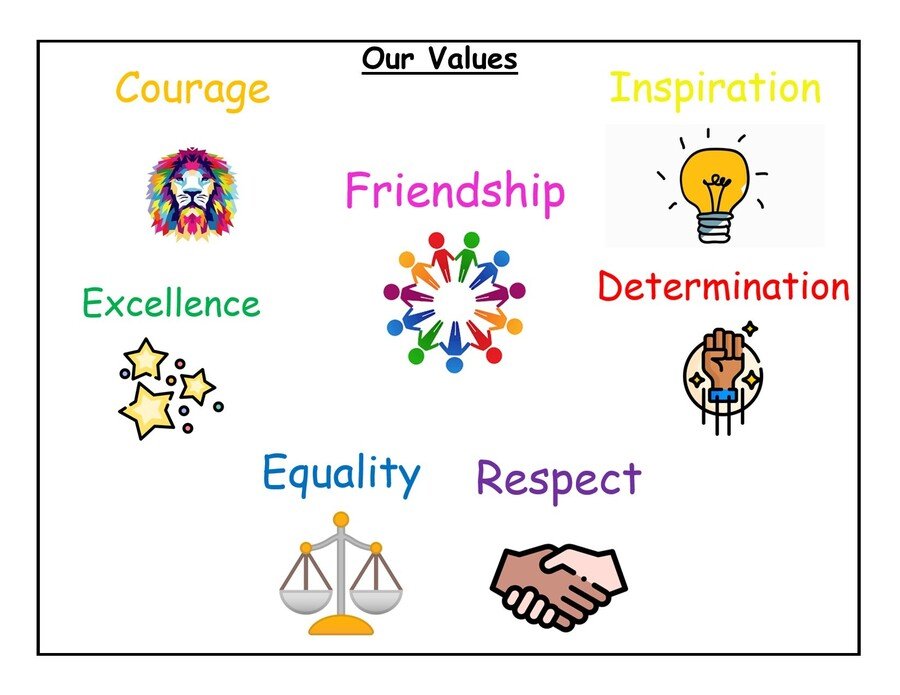 Our school values are linked to the seven values of the Olympics and Paralympics, which are applied to our everyday life. We focus each term on a value, linked to the time of the school year, with the value of Friendship in every term. We launch the focussed value in assembly and discuss where we have, and can see this, in action, and our part within this. As a staff, we congratulate pupils during the term for their work towards this value; this may be via the Golden assembly, but in particular in class.
To deliver our vision and values we encourage all pupils to take that next step for knowledge, learning and adventure through our school curriculum offer and our published program on 100 things to do before leaving Sutton Valence Primary School.
Please also click on the links below to see:
We encourage our parents to be involved in their own child's education as partners along with ourselves.
We also involve the community in the life of the school and respond to local needs.
The staff and governors of the school are committed to working together as a team to achieve these shared aims, values and principles