Secondary Transition
Would a grammar school suit your child?
Please take a look at the information provided by KCC regarding the application for a place at a local grammar school for your child. To view, click here.
There are also some useful 11+ familiarisation materials available from the following website:
https://www.gl-assessment.co.uk/products/11plus-series-11-plus-practice-papers/11plus-familiarisation-materials/
Why not look at our current feeder schools:
New Line Learning
http://www.futureschoolstrust.com/NLL-Academys
Cornwallis
http://www.futureschoolstrust.com/Cornwallis-Academys
Valley Park
http://www.valleypark.viat.org.uk/
Maidstone Grammar School
Maidstone Grammar School for Girls
Invicta Grammar School
http://www.invicta.viat.org.uk/
Sutton Valence School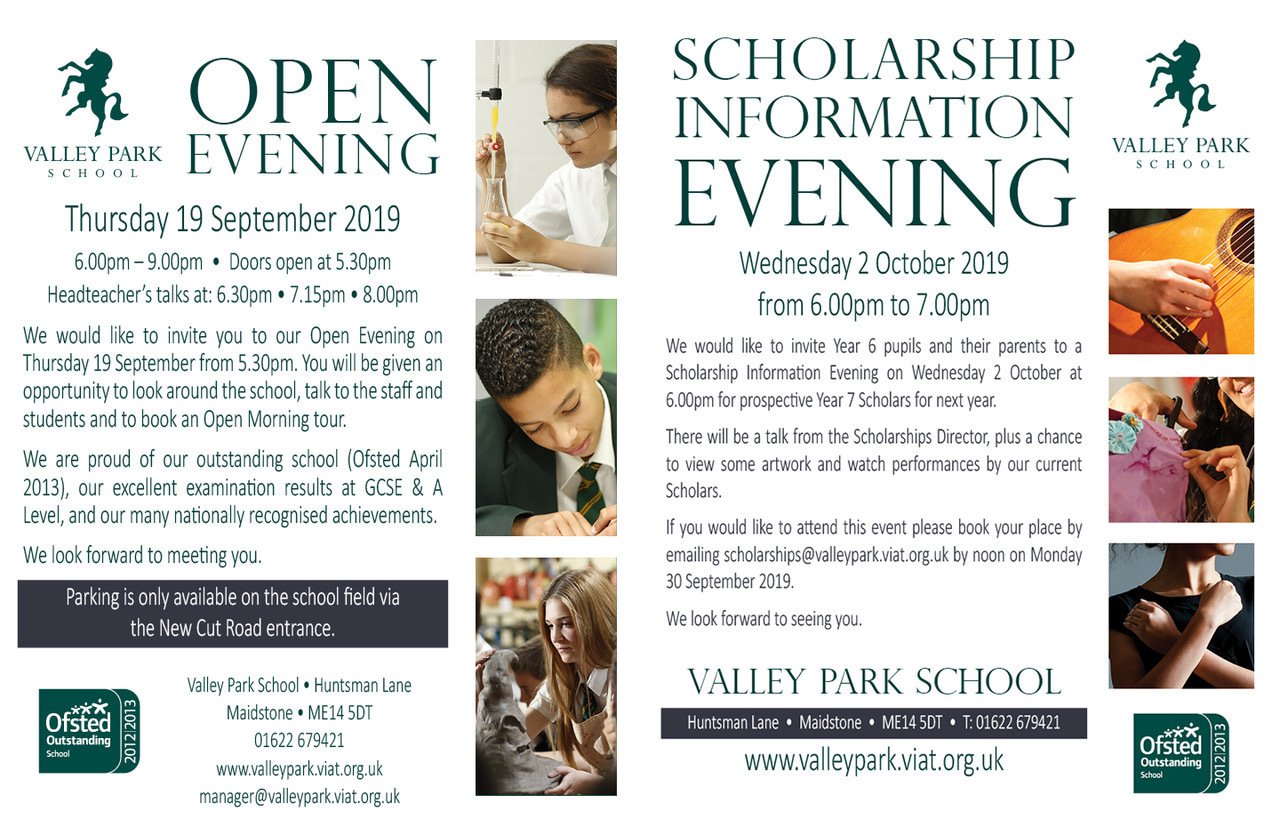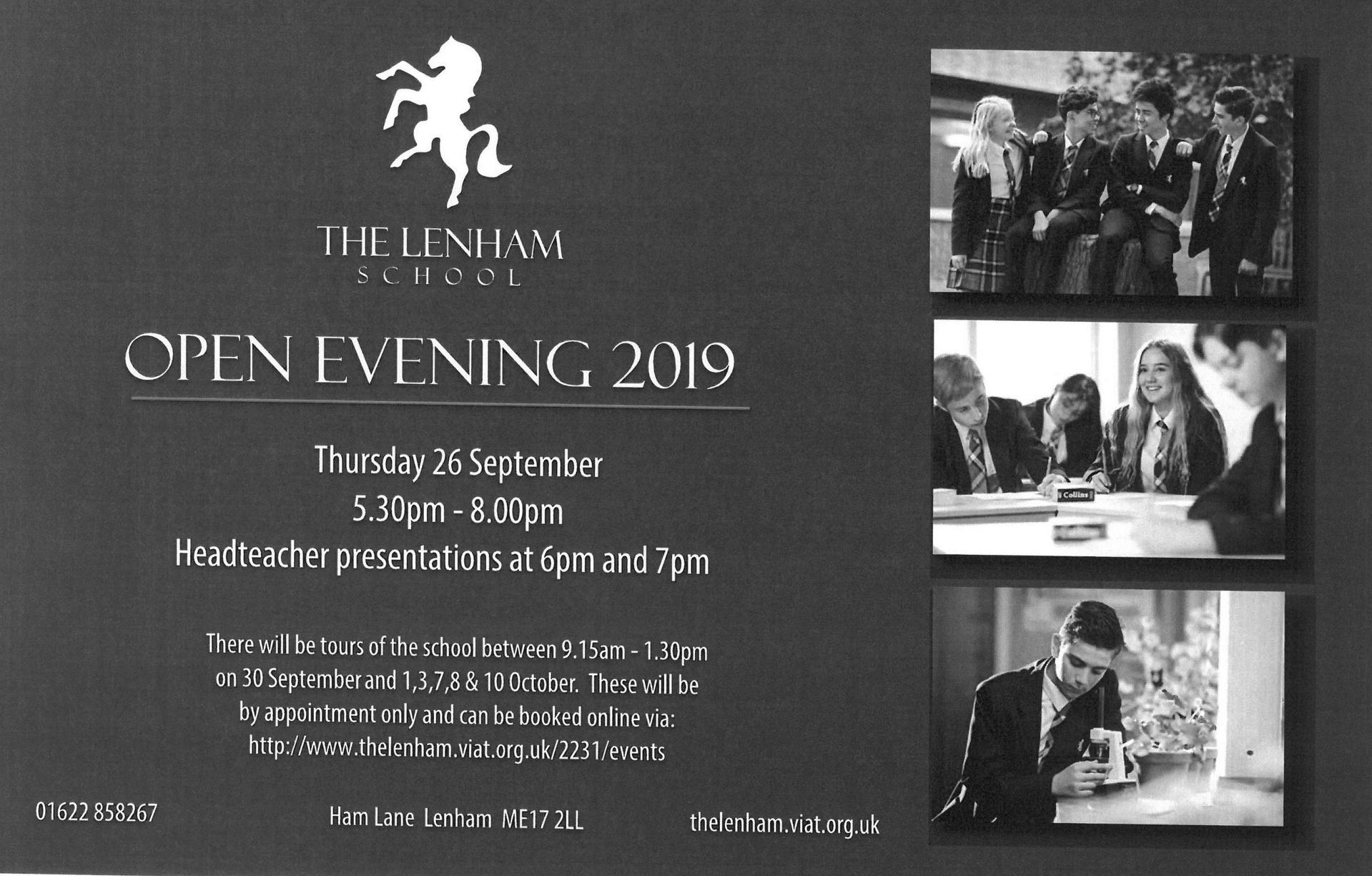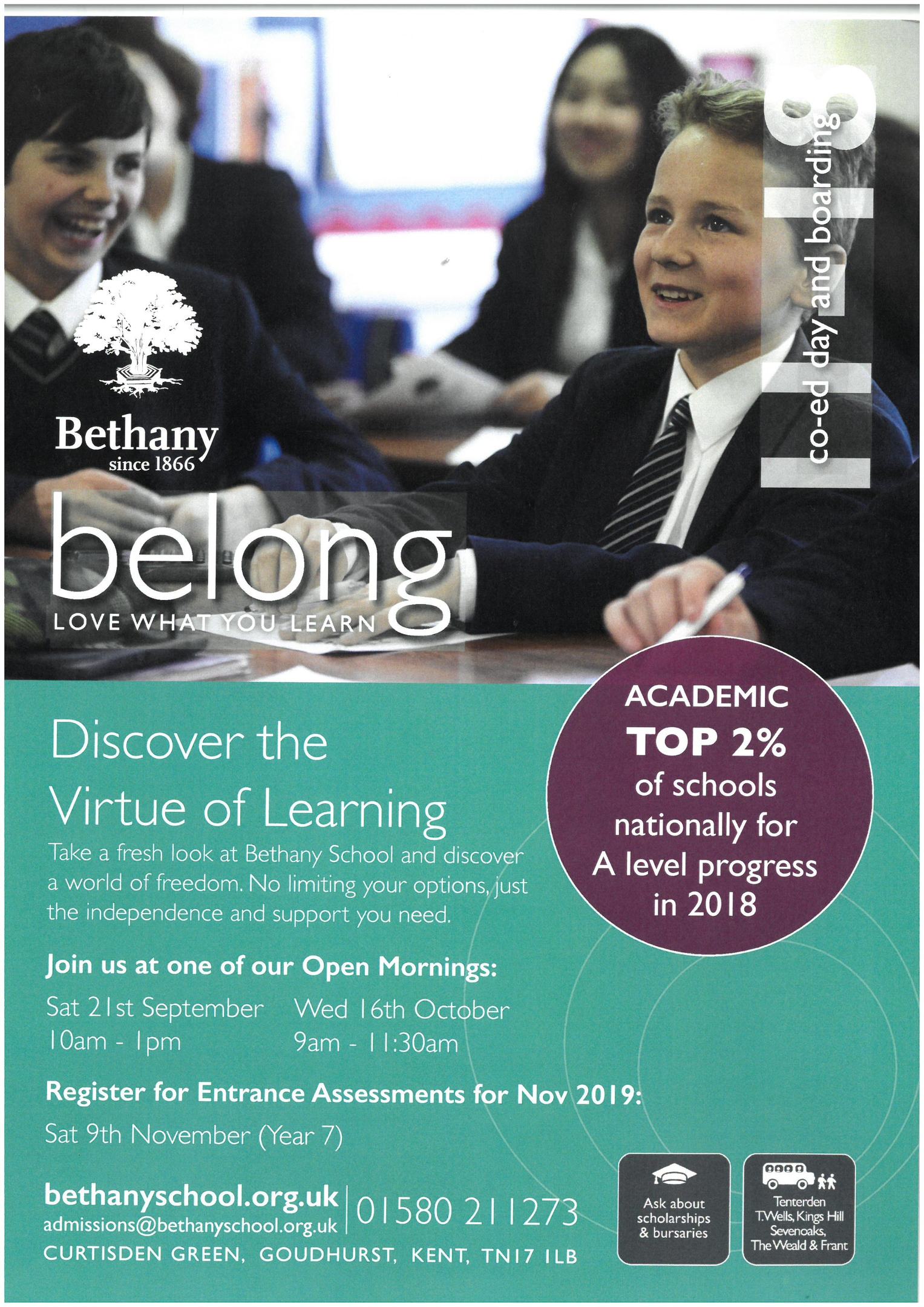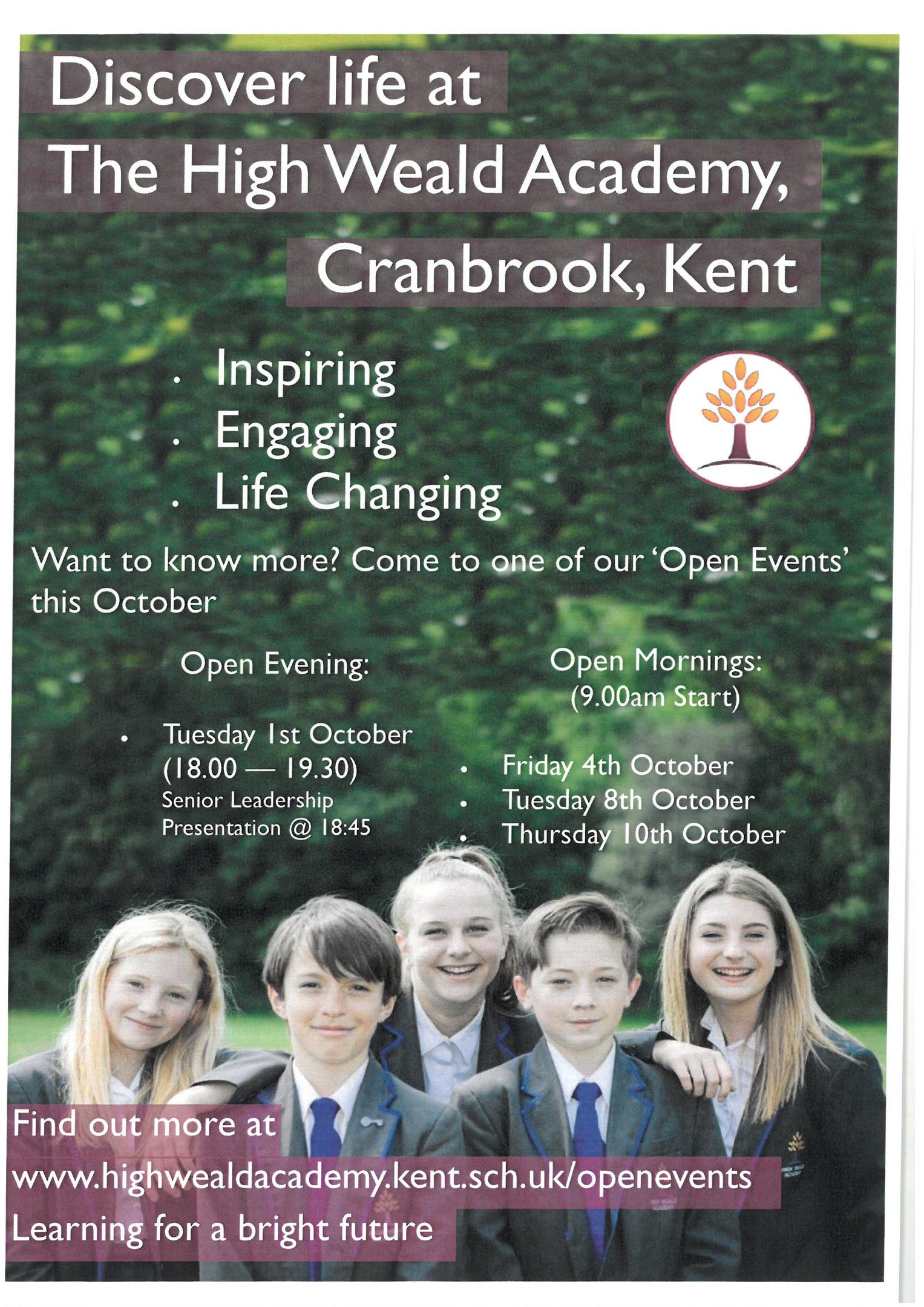 Also at Homewood School & Sixth Form Centre
11+ Open Evening - 18th September 2019, 4pm to 8pm
11+ Open Morning - 26th and 27th September 2019, 9am to 11am.
Please also refer to this very useful document which includes secondary school Open Events for transition in September 2020 to a wide variety of local schools in West Kent, including High Weald Academy and The Judd and Skinners' Schools. View document here.