CEOP and Thinkuknow
Thinkuknow is the national online Safety education programme from the Child Exploitation and Online Protection (CEOP) Team, which aims to protect children and young people from harm both online and offline. CEOP works with child protection partners across the UK and overseas to identify main threats to children, and coordinates activity against these threats to bring offenders to account.
CEOP adopt a holistic approach; officers work side by side with professionals from the wider child protection community and industry to pursue those who sexually exploit and abuse children, prevent people becoming involved in child sexual exploitation, protect children from becoming victims of sexual exploitation and sexual abuse, and prepare interventions to reduce the impact of child sexual exploitation and abuse through safeguarding and child protection work.
CEOP is a command of the National Crime Agency and its activity in each of the above areas is underpinned by specialist teams. The Education team at CEOP deliver the Thinkuknow education programme that aims to empower and protect children from sexual abuse and exploitation. Thinkuknow includes films, animations, websites, presentations and lesson plans to enable teachers to explore difficult and sensitive issues safely with children. The films/animations are accompanied by toolkits and delivery guidance documents to help teachers to explore their themes with children.
Useful links to CEOP/Thinkuknow information and example resources:
https://www.ceop.police.uk/safety-centre/
https://www.thinkuknow.co.uk/professionals/resources/
https://www.theglc-primaryfreeschool.org.uk/156/ceop
https://parentinfo.org/node/29
National Cyber Security Centre (NCSC) - Educational Resources
We would like to make our school community aware of a new educational game for teaching cyber security that was been launched by the National Cyber Security Centre (NCSC) in May 2021. 'Cyber Sprinters' is aimed at children aged 7 to 11 and teaches them how to stay secure online - gameplay sees users race against the clock and tackle cyber security questions in a bid to score points and beat 'cybervillians'.
This is a free interactive game which has been launched as part of a pack of educational resources which illustrate what good cyber security practice looks like, from creating strong passwords to being vigilant about receiving messages from unknown senders.
We would be grateful if you could share this resource with your child aged 7 to 11. To access it, please click on the link below. This resource has also been signposted on the eSafety page of the school website.
Play CyberSprinters and access supporting activities and resources - https://www.ncsc.gov.uk/information/cybersprinters-game-and-activities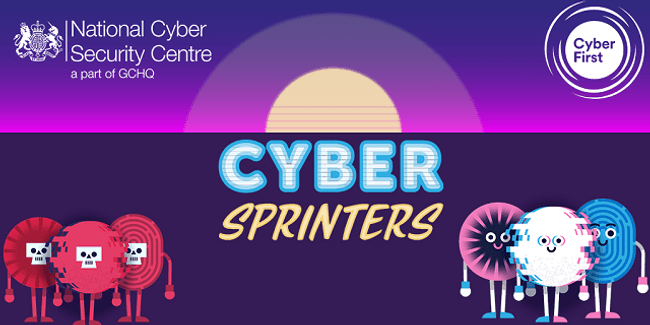 Online Safety Resources - Click here
Please click here for a useful document related to eSafety called "It's a Mad, Mad, Mad Mobile World"
Why not explore some of the resources used in school with your child at home:
For your information you can also visit:
Internet Safety Advice from the NSPCC
Earlier this year the NSPPC launched the Net Aware website, a parent's guide to social networking. It provides parents with a guide to the social media apps and sites including sign-up age, reporting and blocking features and how to change privacy settings.
Click here for the link
For advice on how to help your children/family at home with technology and how to keep them safe please visit : Vodafone
You can also read Digital Parenting