Special Days
Wear Red Instead Day 2019
On Friday 13th September we held a fundraising day at school to raise money for the Kent Air Ambulance through their Wear Red Instead initiative. A representative from Kent Air Ambulance visited us to hold an assembly for the whole school and talk to the children about the valuable work they carry out. In an effort to raise as much money as possible, we also held a cake sale in the playground after school.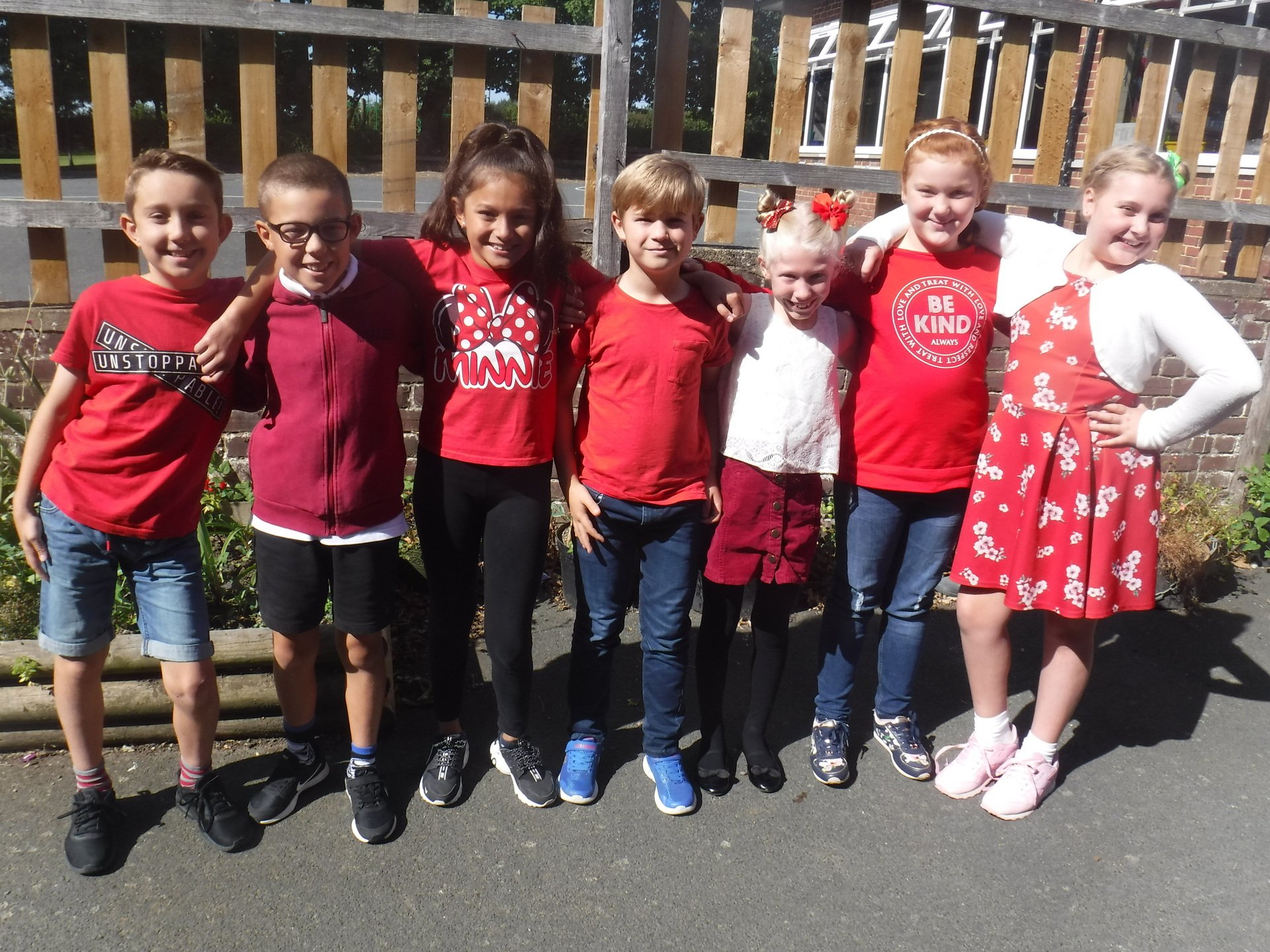 Music Festival
On Friday 14th June we held our very first Music Festival on the school field between 4pm and 6pm. We were incredibly lucky with the weather - it rained for days either side of our event, but the sun shone brightly for us and lots of parents, carers and families turned out to watch the children perform. We had a fantastic stage for the children to perform on too!
Thank you to all those involved in our Music Festival, but especially to the children who have opened up to this experience. As always, we welcome your feedback on events provided by the school such as the Festival, but hope that you are all as proud as school staff are of all of the pupils at our school.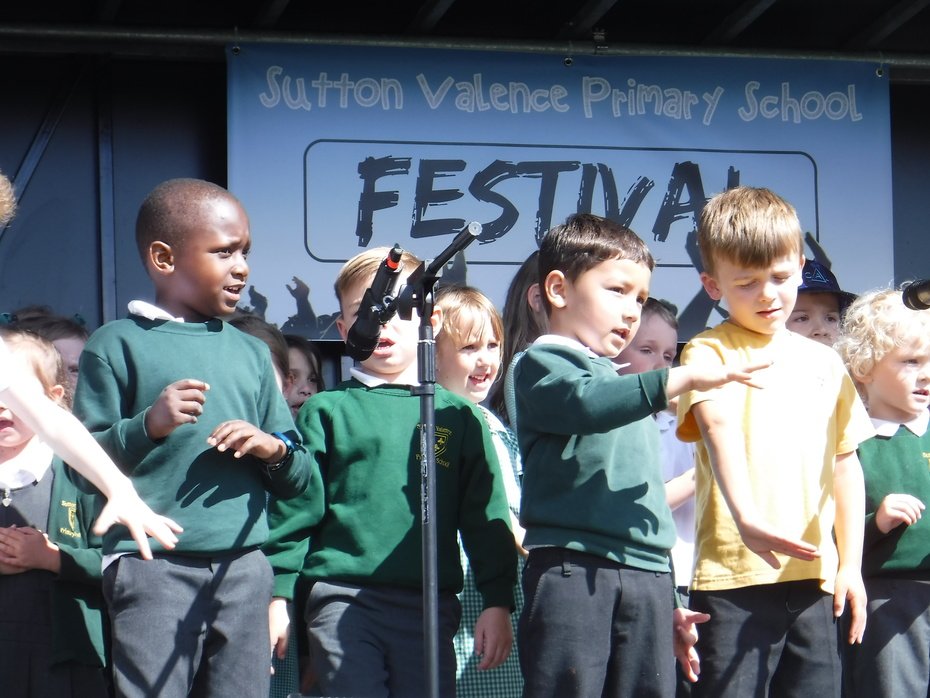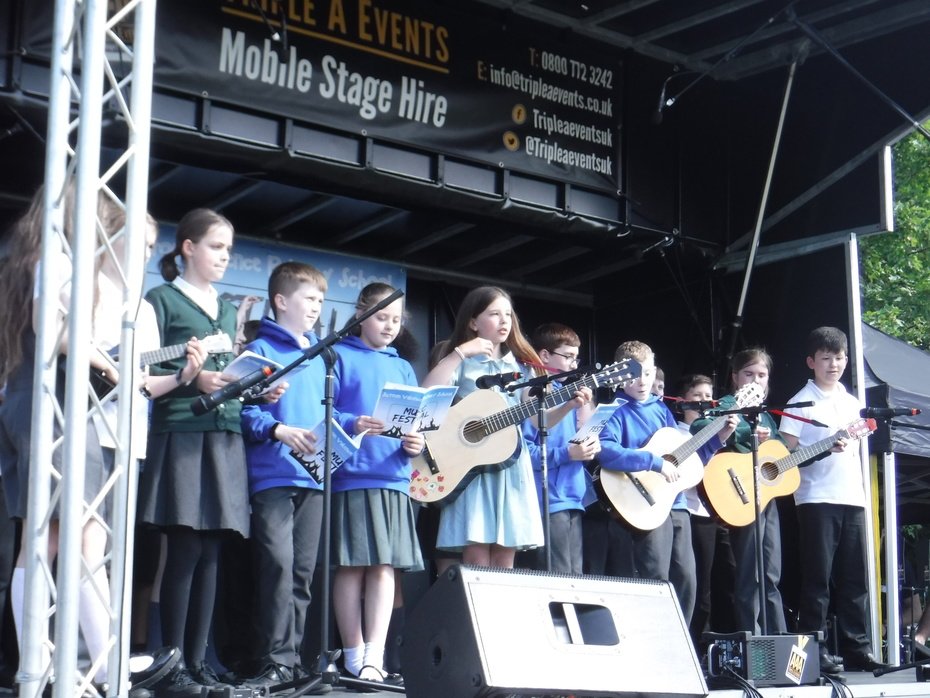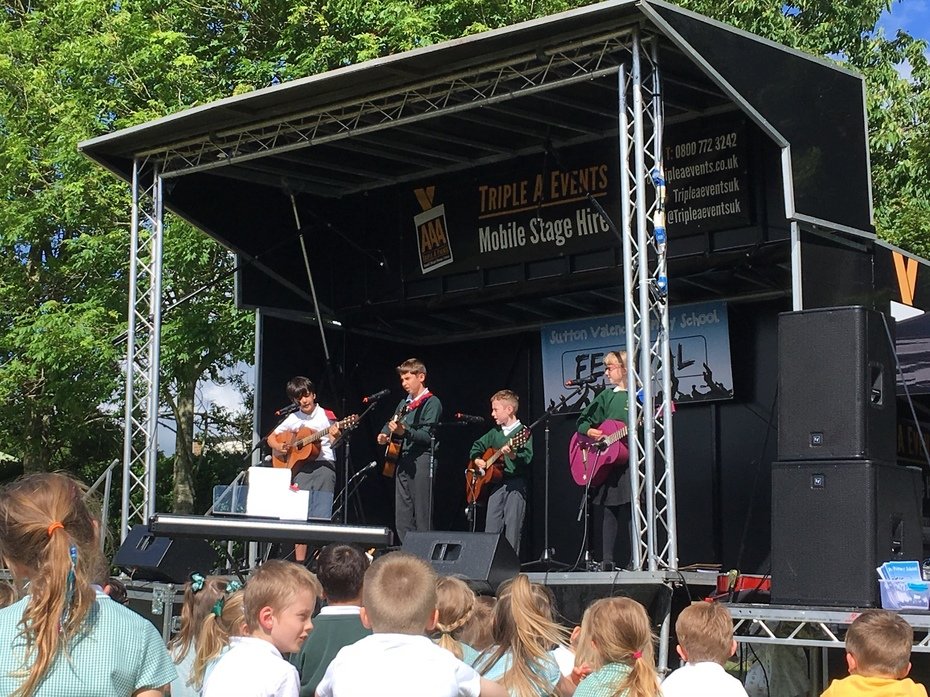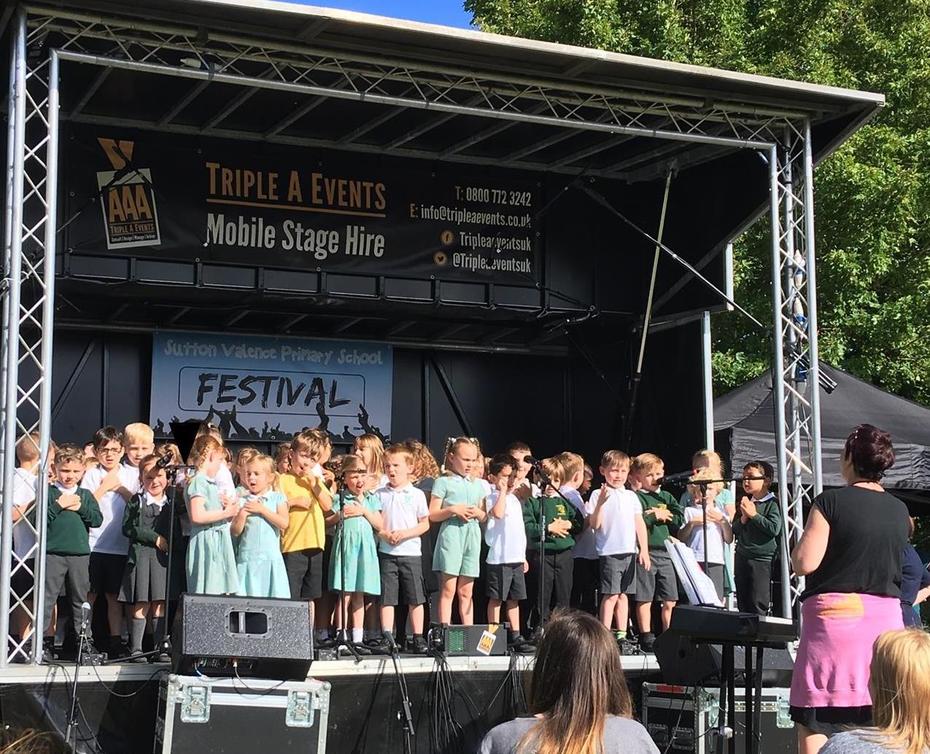 Outdoor Classroom Day
On Friday 24th May our school recognised Outdoor Classroom Day. All lessons were conducted outside - luckily to weather was kind!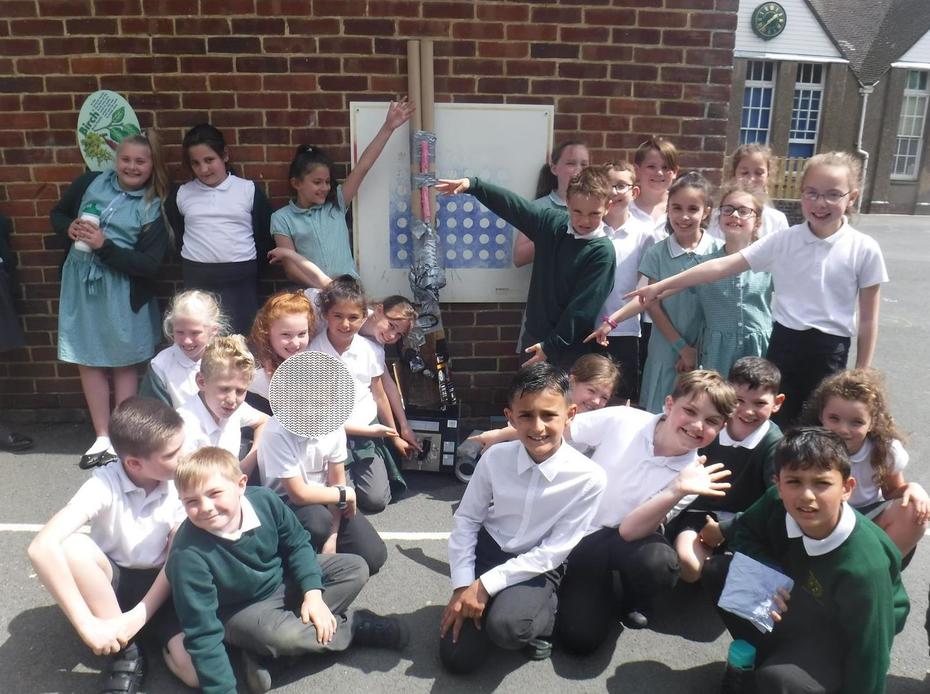 Year 4 with their working outdoor model of a digestive system!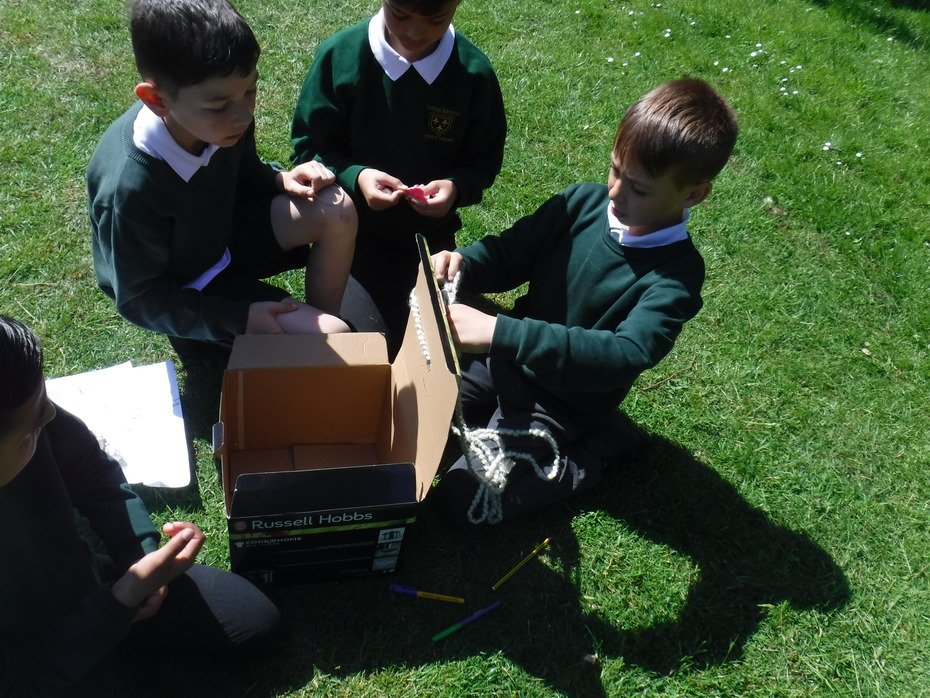 Year 5 pupil's sketching our school from the playground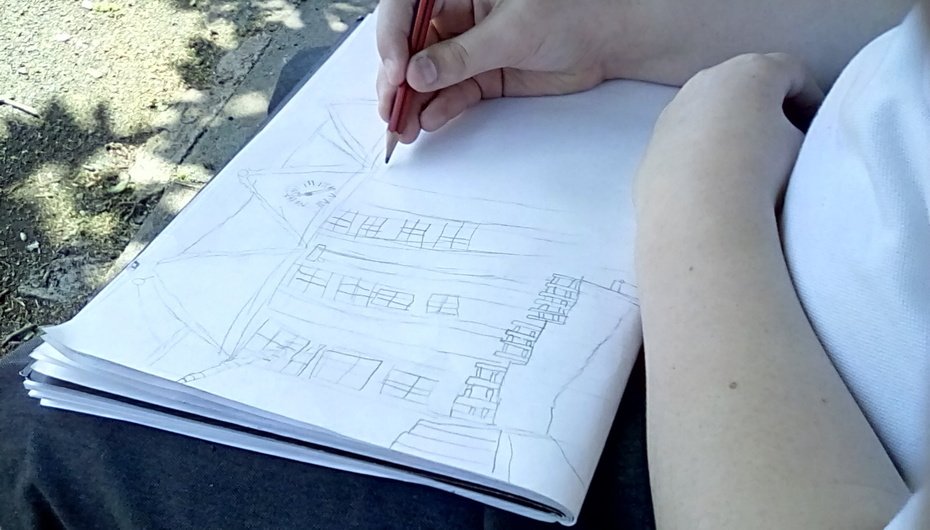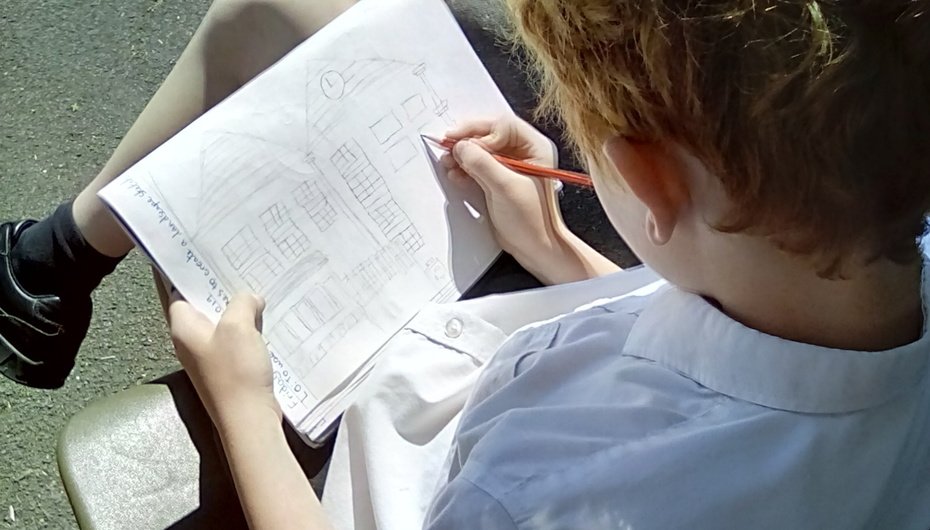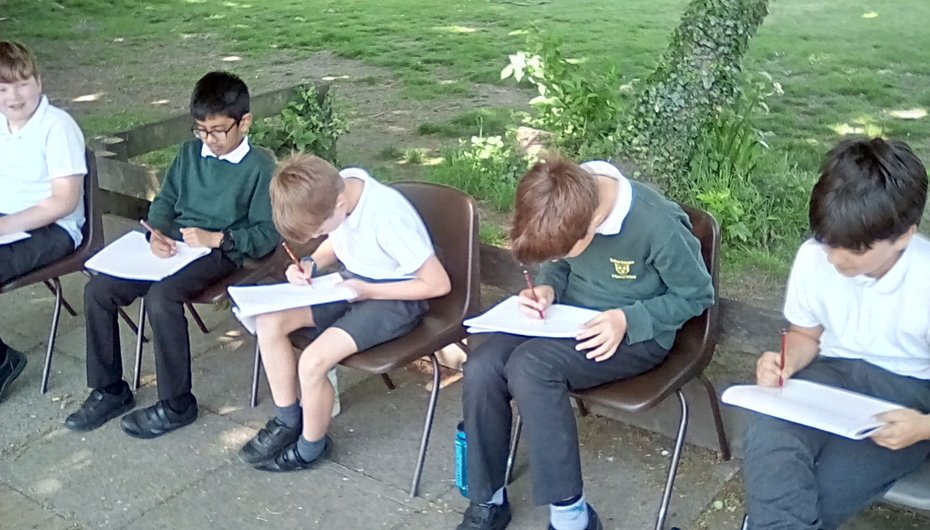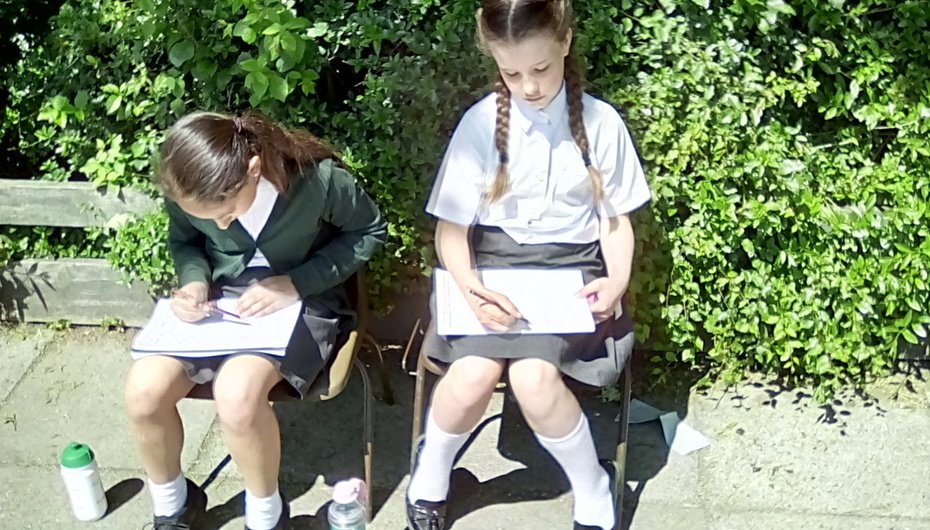 Year 6 Residential Trip
Our Year 6 pupils are currently away on their residential trip at Belchamps Scout Activity Centre in Essex. We will be updating the website with photos as they are received from the staff who are accompanying the children on their exciting venture.
Teddy Bear Picnic - Friday 17th May
As part of the Celebration of Children under the umbrella of National Children's Day UK (NCDUK), we held a Teddy Bear picnic. Sadly the weather let us down and we were unable to eat our picnic outside on the school field, but the children still had a super time!
Two children in Year 4 also composed poems about the rights of children, please do take a look and read them.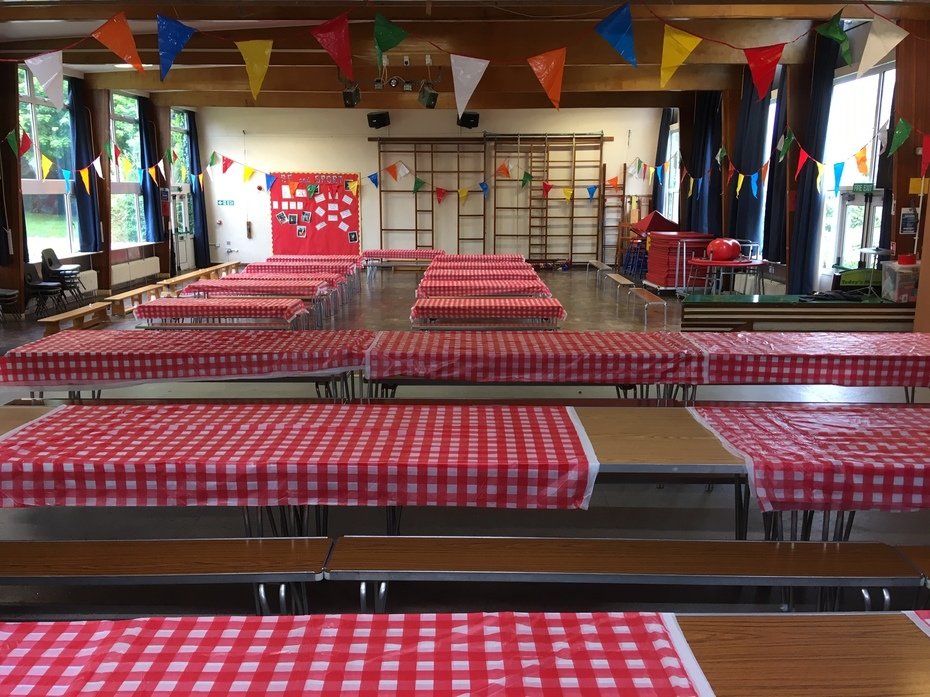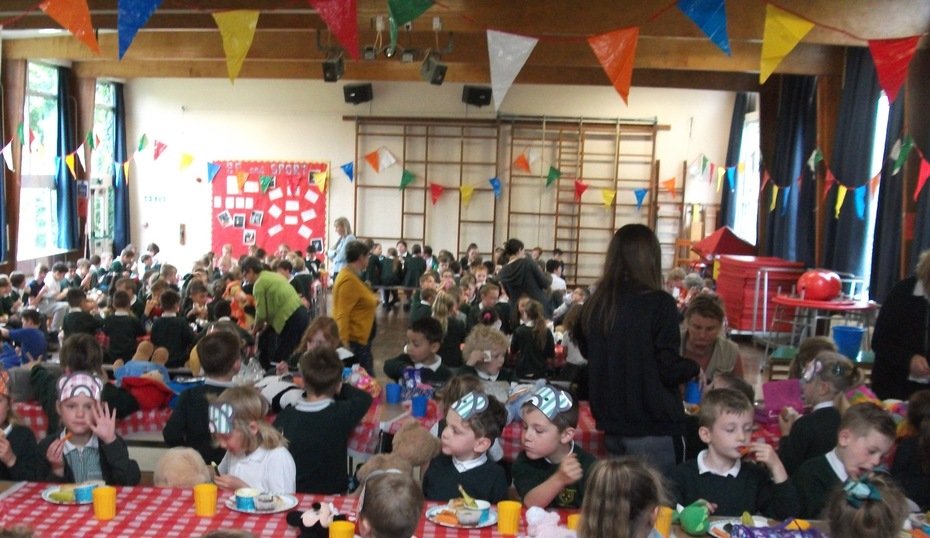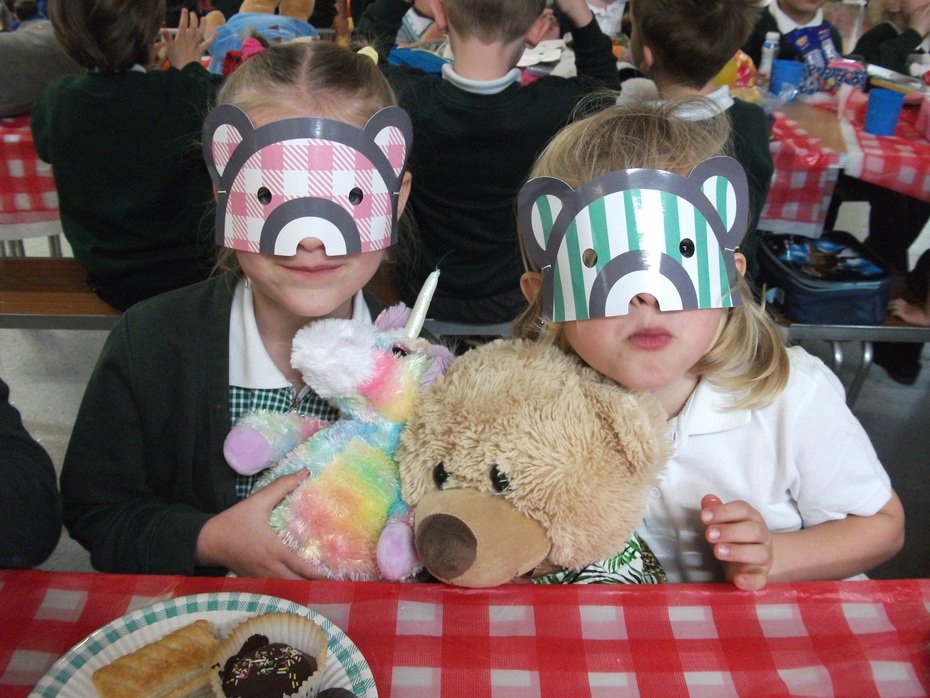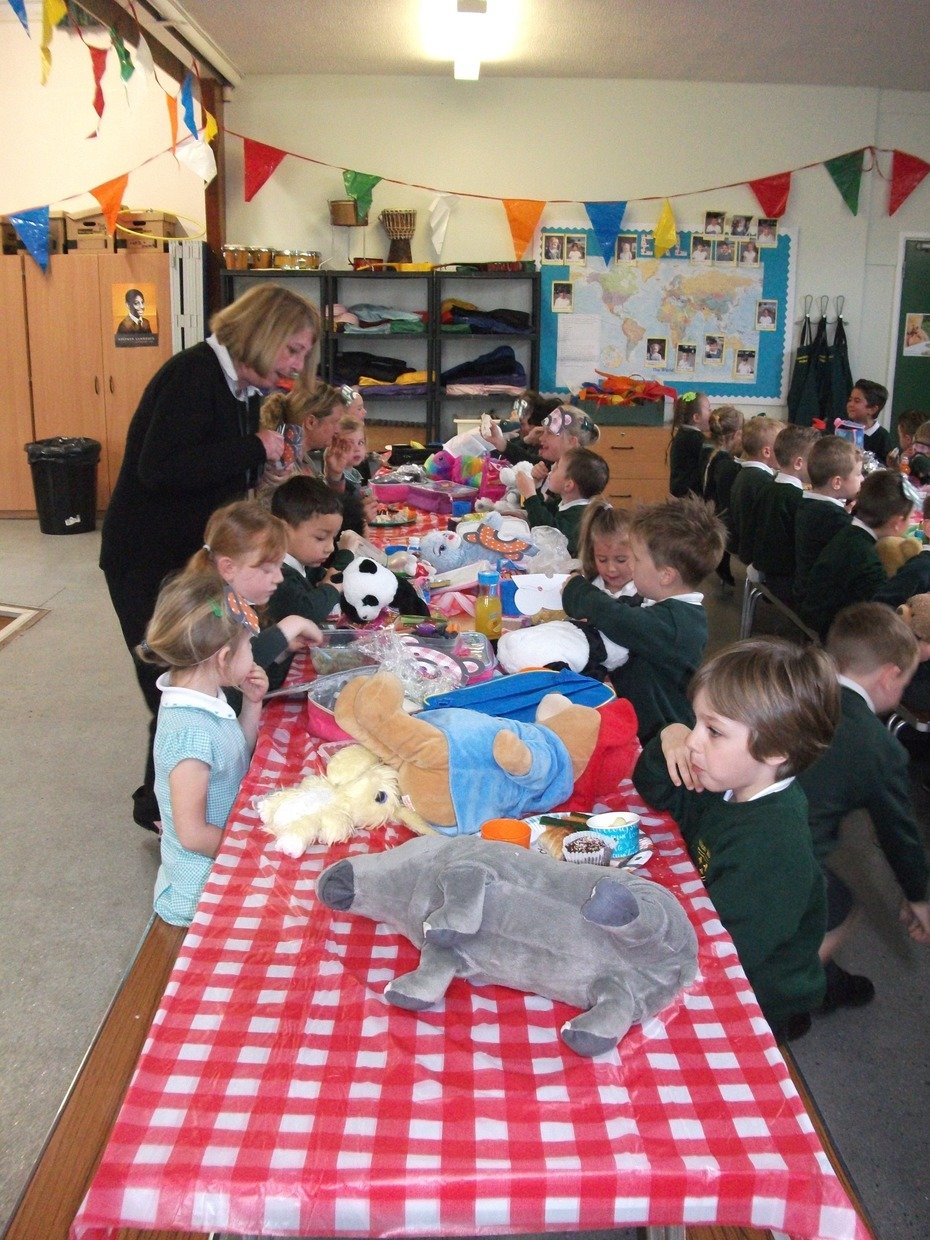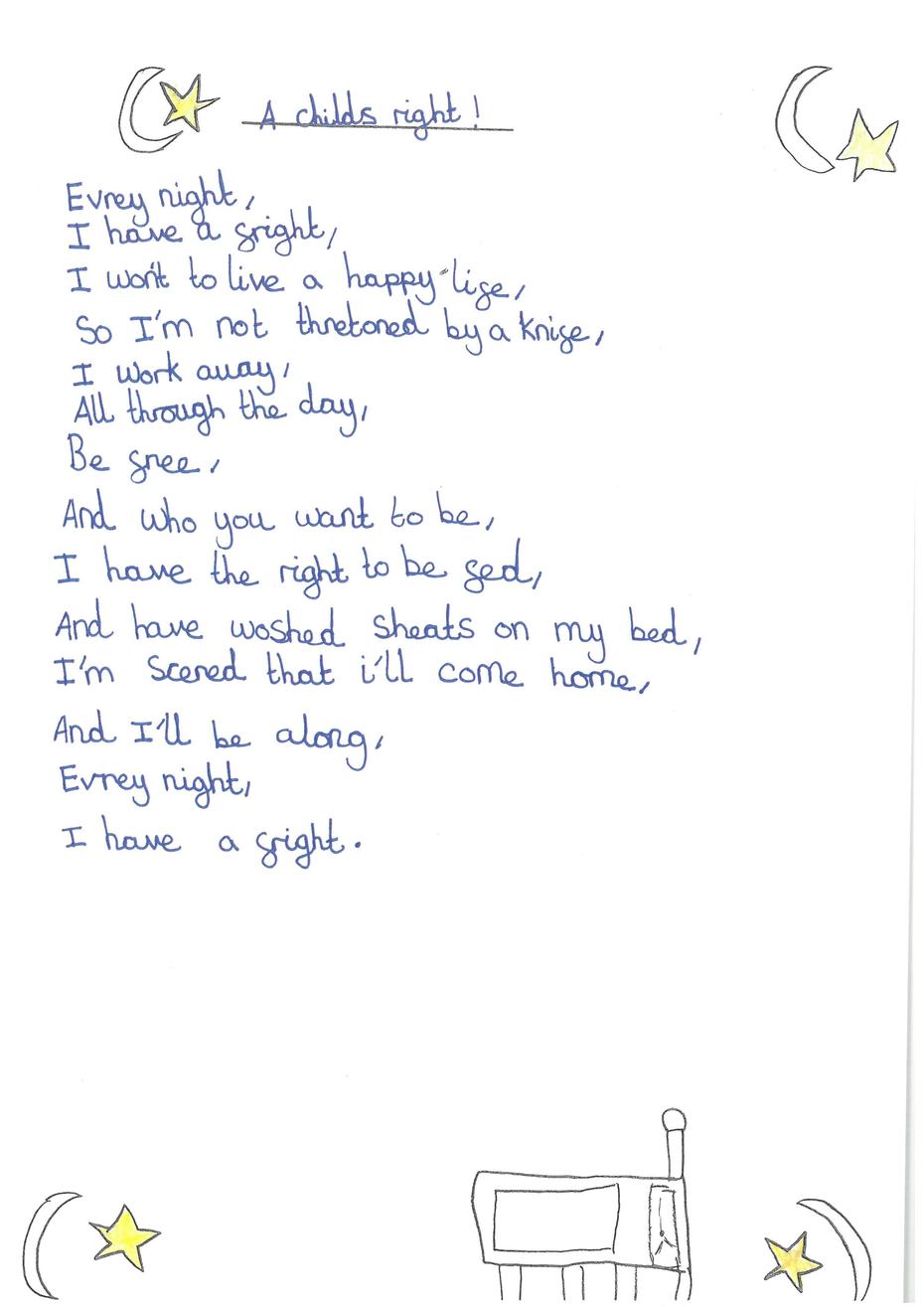 Poem by Abigail in Year 4 (above)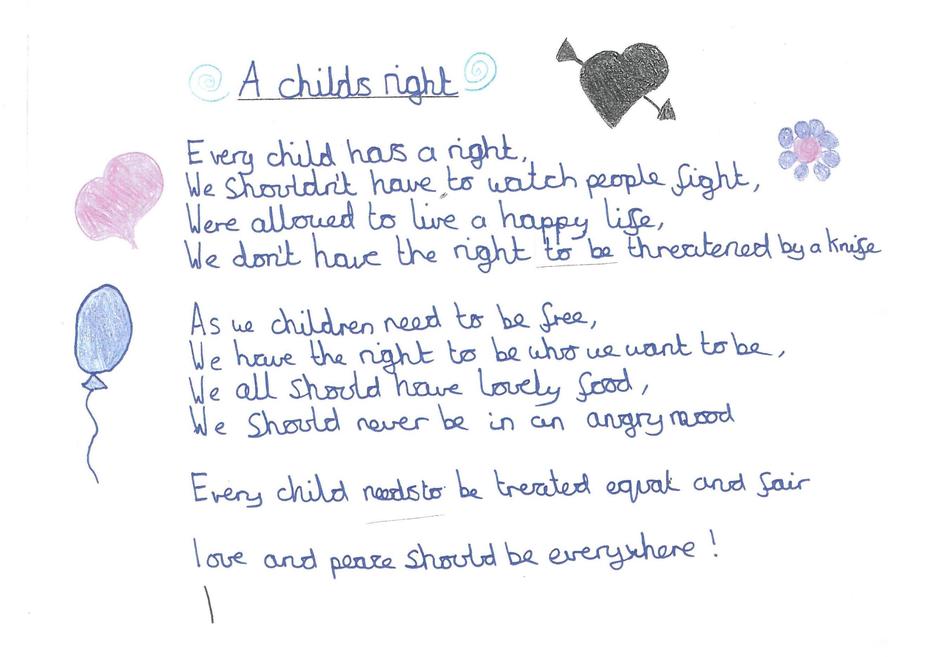 Poem by Evie in Year 4 (above)
Recycle With Michael - Thursday 29th March 2019
Throughout March, pupils and their families have been having a clear out at home and filling special bags with unwanted clothes and shoes to donate to the Salvations Army's recycling scheme, Recycle With Michael. The Salvation Army works to support those in need, in particular, homelessness, poverty, modern slavery, unemployment and addiction, and provides services for children, families and the elderly.
Thank you so much to all families that have donated bags. They are being collected tomorrow and funds raised from the contents are split equally between our school and The Salvation Army... plus we have helped a little bit towards saving the planet too!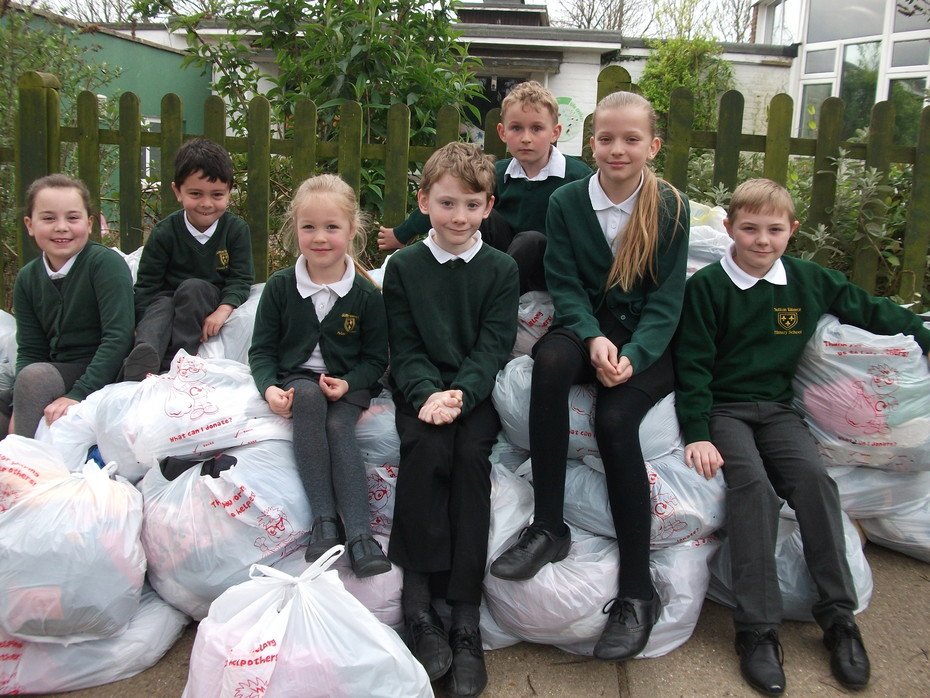 Voice In A Million - Thursday 21st March 2019
The coach took 23 children and 2 members of staff to Voice In A Million at the SSE Arena, Wembley in London. We left school at around 11.30am and had a really fantastic day, it was an incredible experience for everyone. We got home very late, at 1.30am!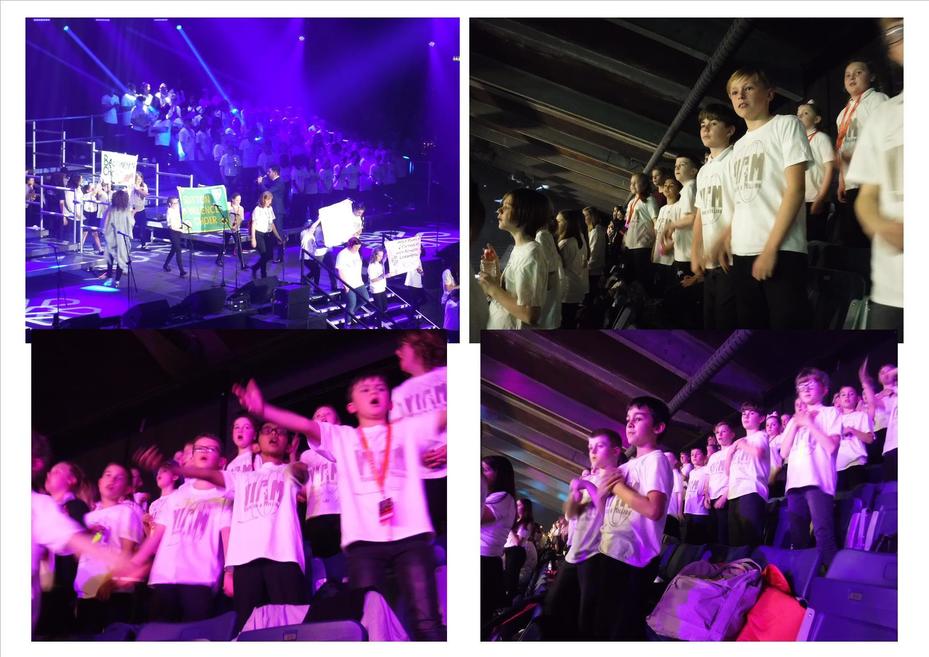 Comic Relief 2019 - Red Nose Day, 15th March 2019
The children had lots of fun in school today! They decided in advance to wear crazy hair and red tops with jeans in return for a £1 donation to Comic Relief - there were lots of adventurous hair styles and the children (and their parents!) went to a lot of effort.
During the day there was the opportunity to throw sponges at the School Council members who volunteered to go in the stocks to raise money for Comic Relief too.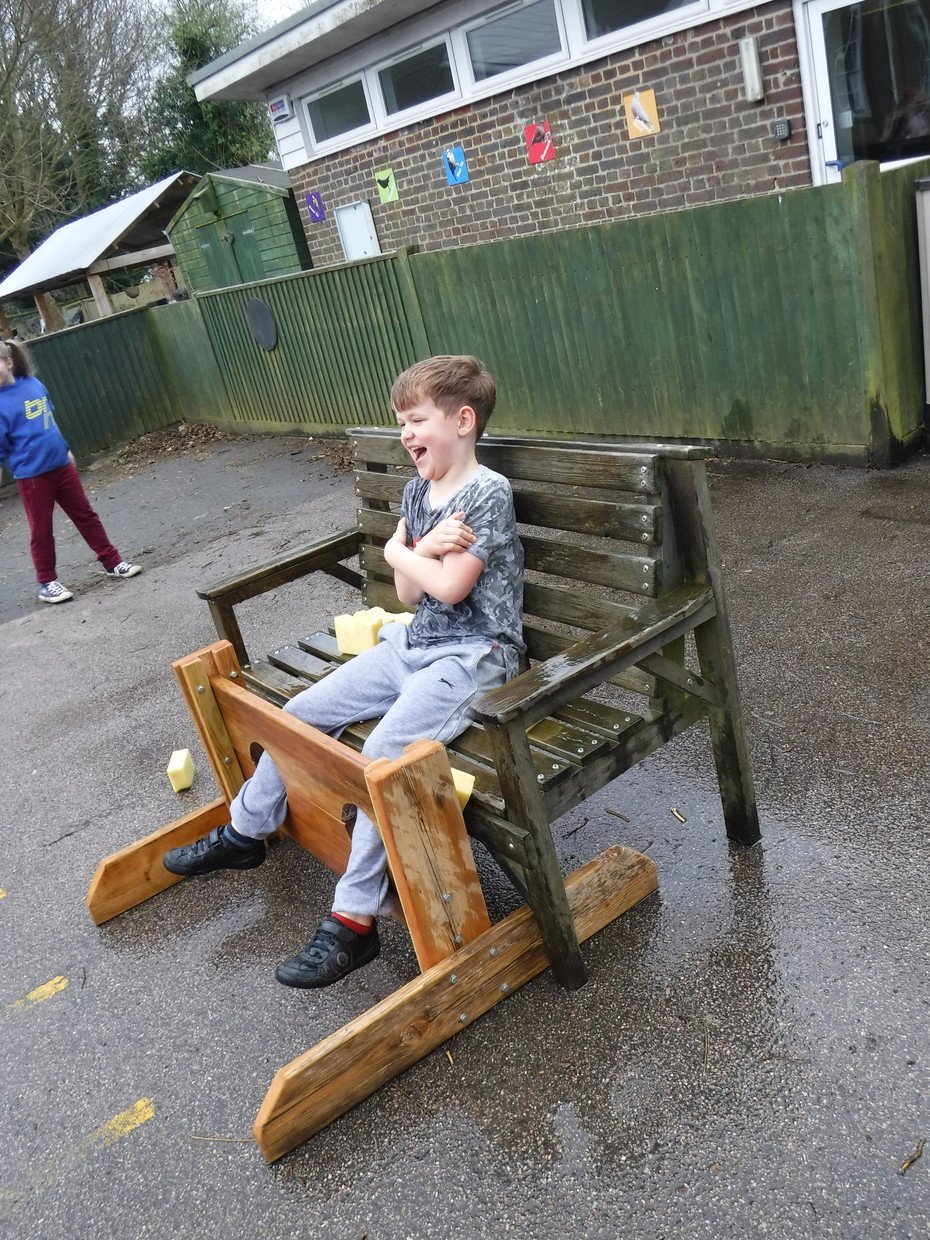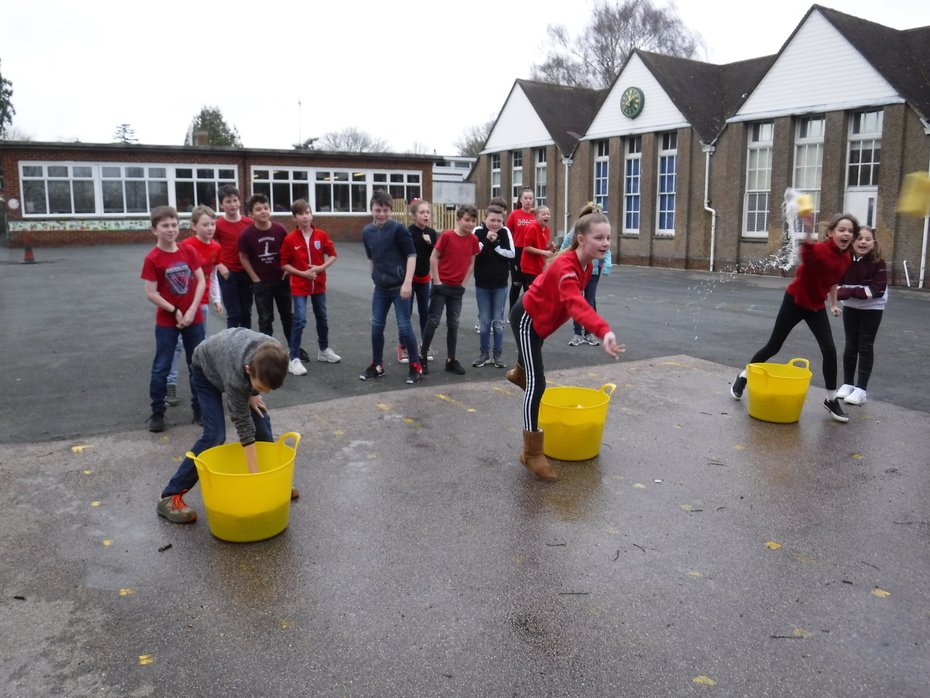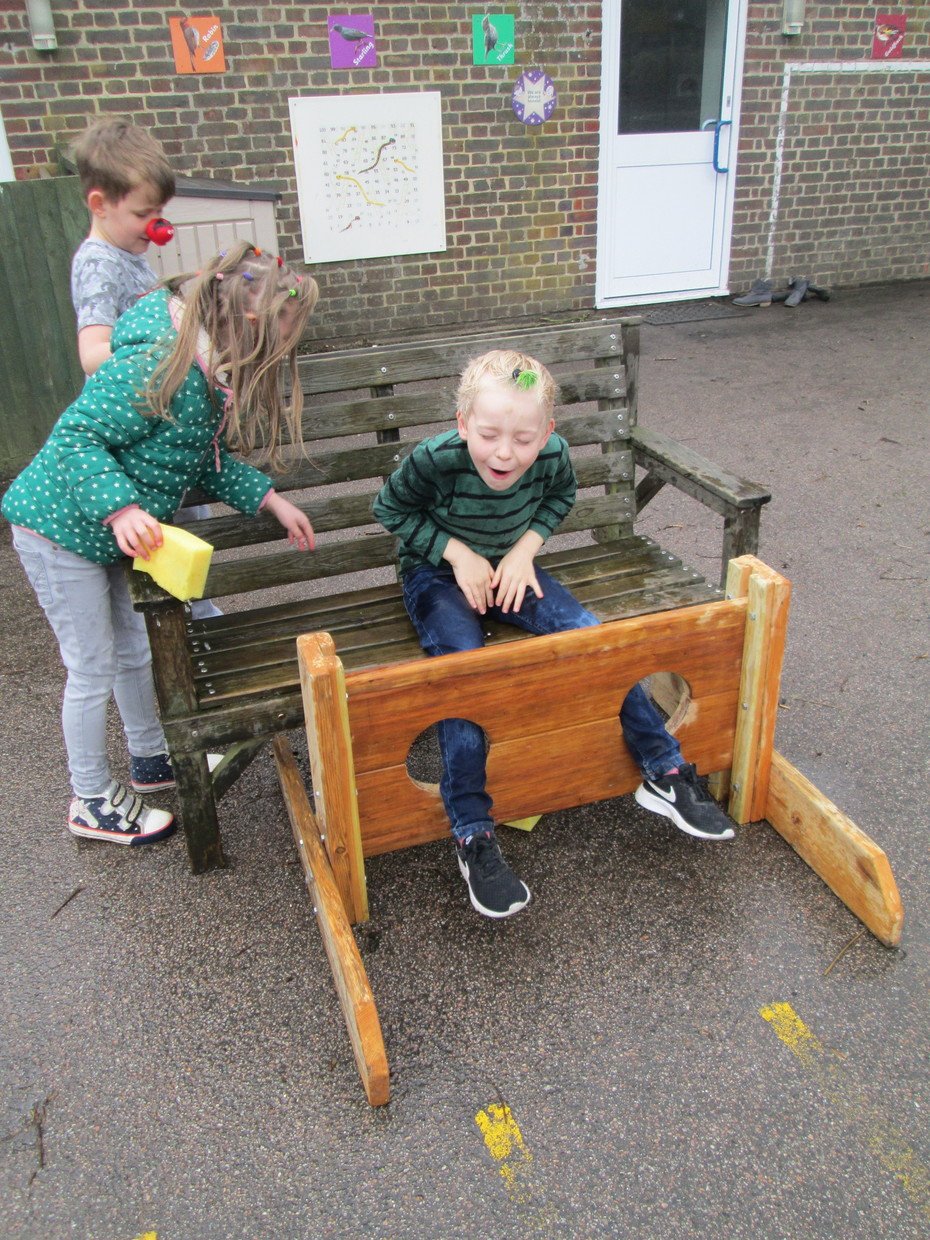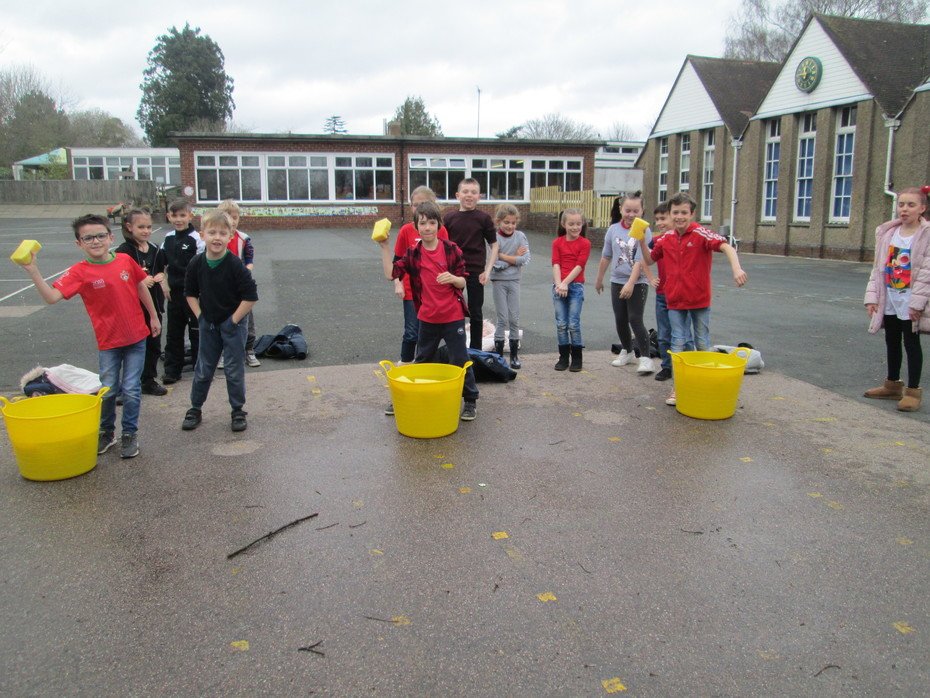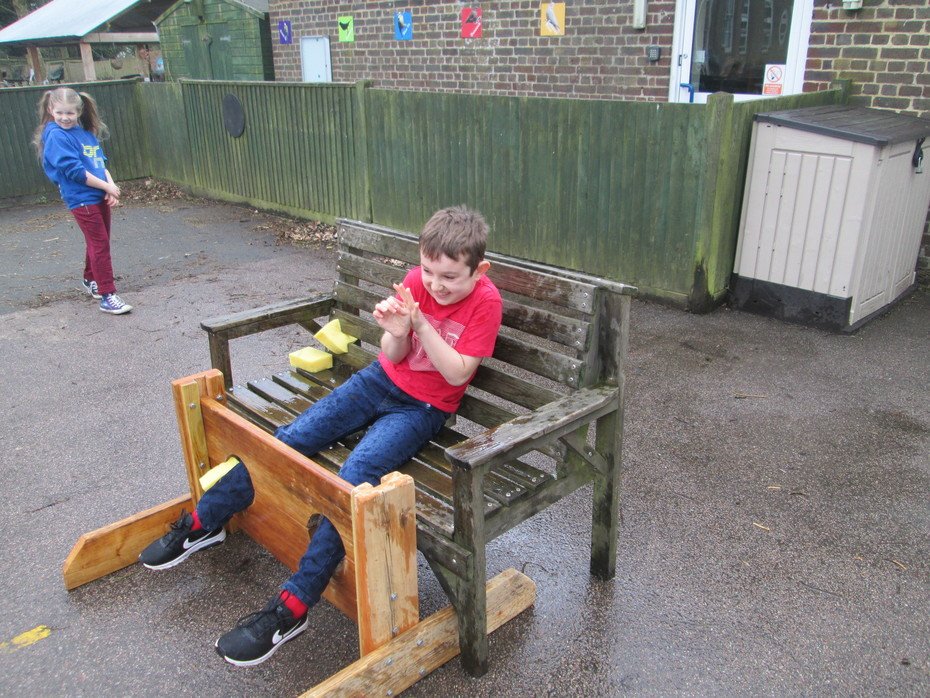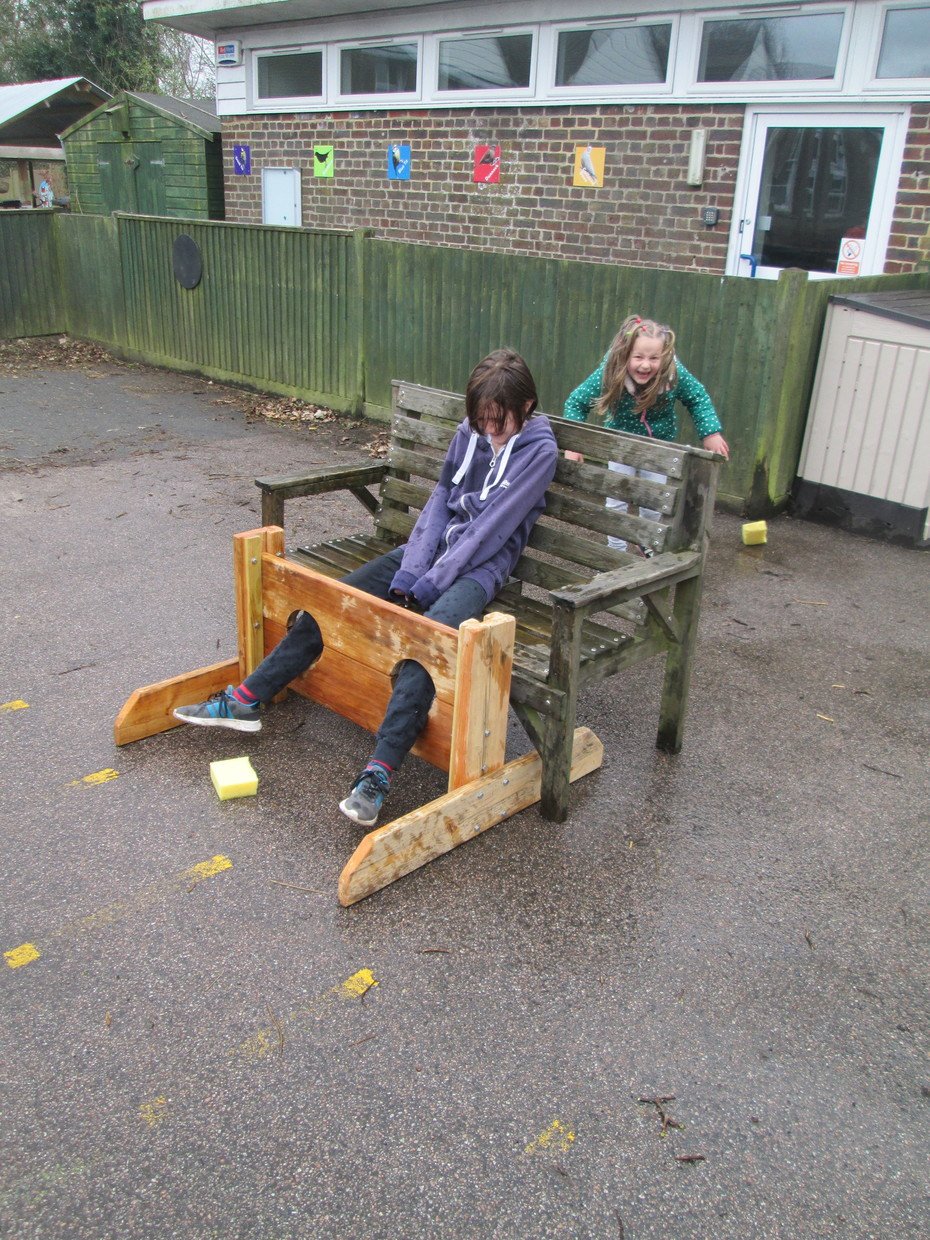 After school we also held a cake sale to raise additional funds for Red Nose Day - this raised an amazing £145.80 to add to the other donations collected throughout the day, meaning our total raised for Comic Relief 2019 is so far a little over £580! Thank you to all pupils and parents for their support.
World Book Day - Thursday 7th March 2019
For World Book Day 2019 we were fortunate enough to have Richard Dikstra, author of the successful "Tigeropolis" book series, visit our school. Richard spoke to the children in a special assembly where he talked about what inspired him to become a writer, inspiring many of us with his passion for wildlife and stories. The children thoroughly enjoyed meeting Richard and asked him lots of questions about being an author; I am sure his visit will encourage all the fantastic writers that we have here in our school to keep up the hard work!
This day was able to take place as a result of much support from parents in purchasing books from the Tigeropolis series for their child(ren). Thank you once again.