Special Days
Junk Orchestra Workshop
On Friday 6th December, we were visited by The Junk Orchestra, an amazing collection of recycled objects, rescued and reinvented from all sorts of places, and who both relish and encourage the opportunity to upcycle and express ourselves through a combination of art and music.
The children had an amazing time taking part in a junk orchestra workshop. They thoroughly enjoyed experimenting with various types of percussion, wind and string instruments made from everyday objects that have been recycled and transformed, conducted in bands to play urban rhythms from around the world! The sound was amazing although with the Headteacher's office right next to the school hall, little work got done!
Due to the success of today's activities, we have decided to form our very own school junk orchestra! We have challenged every pupil to make an instrument from recycled materials over the Christmas holidays and will look to set up sessions for our junk orchestra to take place in the New Year. Instruments are to be made out of anything from an empty Quality Street tin to a large water bottle or some pipe insulation! The task is to inspire children's' imaginations and create an instrument they can bring to our new school orchestra in January!
The Junk Orchestra workshop was paid for by the PTFA (you!) as a result of the many successful fundraising events that have already taken place this academic year. Thank you.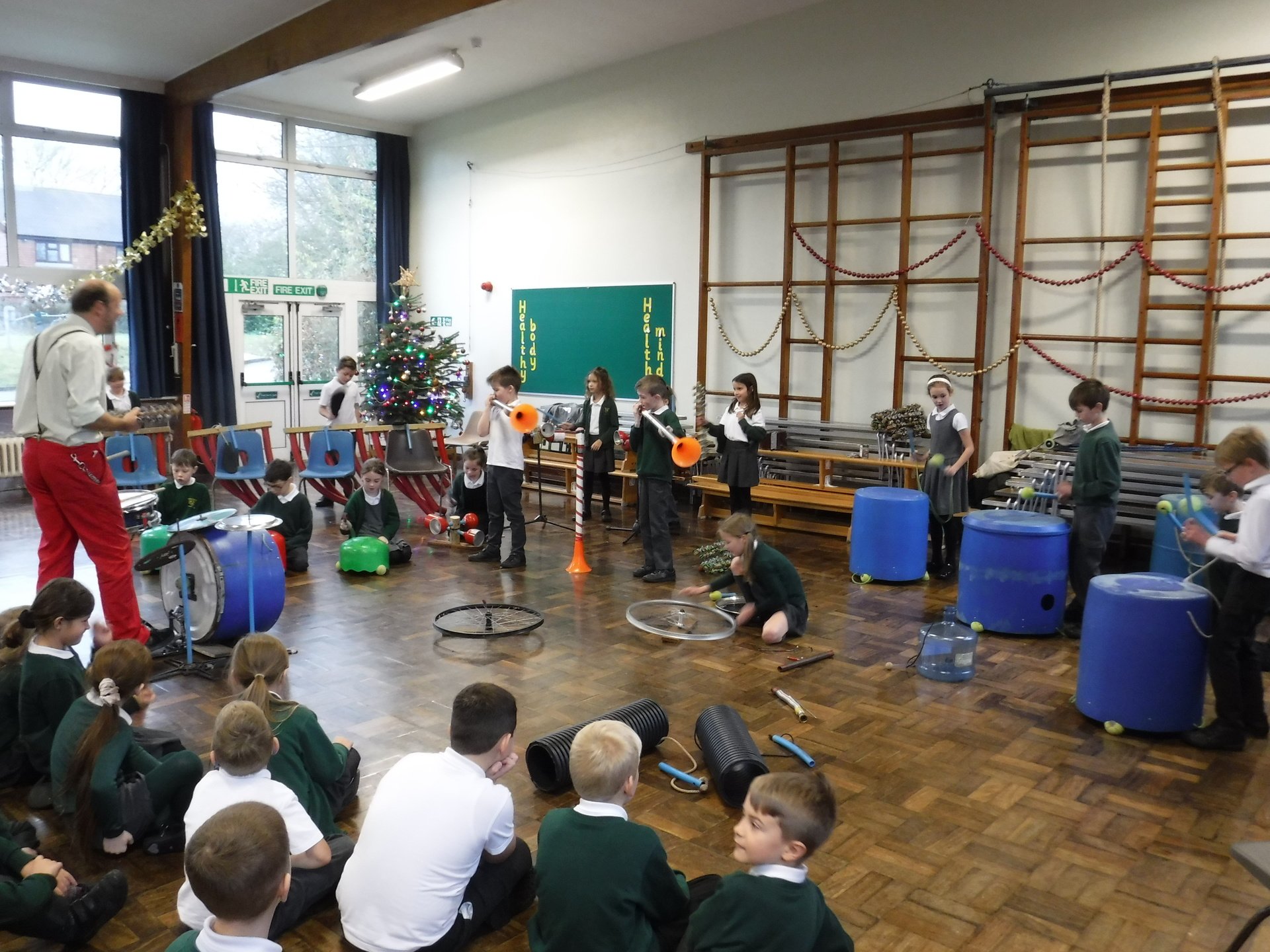 Children In Need 2019
On Friday 15th November, our school chose to support Children In Need with a non-school uniform day to raise money for this amazing charity which runs projects all across the country to help change the lives of disadvantaged children and young people. We also held a cake sale after school in the hall, where Mrs Cooper's delicious cupcakes were sold to parents, carers and children of the school. Throughout the whole day, we managed to raise an amazing £389.74 and every penny of this will be donated directly to Children In Need. Thank you to everyone who contributed in some way.
Anti-Bullying Anthem Music Workshop
On the 6th November we were delighted to welcome Nathan Timothy for a workshop to produce an Anti-Bullying Anthem for our school. Nathan is the founder of The Nathan Timothy Foundation "The Songwriting Charity", which is dedicated to the empowerment of young people through the art and craft of songwriting and addresses the emotional health and wellbeing of children using songwriting and music technology. Each workshop is bespoke, and unique to the children involved, presenting children with opportunities to sing, write lyrics, perform and record their ideas both individually and as a team - evaluating their progress and actively supporting the progress of their peers every step of the way. More information about amazing work of The Nathan Timothy Foundation, which was formed in July 2011, can be found on their website www.nathantimothyfoundation.org
Six children from each class in KS2 participated in the workshop with Nathan, which began with Nathan telling them about his exciting life and how much he gets paid each and every time one of the songs he has written gets played on the radio or online... it was not nearly as much as the children anticipated, and he definitely hasn't made his millions from it! We when went on to talk about bullying as a whole group and Nathan wrote all the words on the board that the children came up with during the discussion. He went on to ask three children to pick from the letters A, B, C, D and E - those children selected A, C and E, and they became the three main chords used in the song!
The children were divided into four groups in order to brainstorm ideas and start writing their anti-bulling anthem. Everyone played a part and got involved in one way or another. Three boys were tapping their pencils on the desk to give themselves a beat to keep in time with, and this was recorded and included in the song too! Some of the children played chords for the background of the recording. Each group in turn was recorded singing their part of the song, which Nathan then put together and a created an amazing masterpiece!
After lunch, the children also designed the CD and cover, one of which was selected to feature on iTunes!
All of the pupils had such a fantastic time with Nathan, and our school was so lucky to have this incredibly amazing experience. The children of Sutton Valence Primary School have achieved the writing of their very won anti-bullying song that can be played to an international audience. Thank you Nathan, for providing us with this superb and memorable experience.
You can listen to the children of Sutton Valence Primary School's Anti Bullying/Kindness Anthem here.
You can also download a copy of the song lyrics here.
Feedback from the children who participated:
"I really enjoyed the music workshop because I think it inspired lots of people to be songwriters" - Dylan
"It was interesting to learn how the instruments Nathan had worked and how he uses them in his songs" - Leena
"I really enjoyed it because it was about anti-bullying and we had to work as a team" - Poppie
"I found the workshop helpful because it helped me to build up my confidence when singing or talking in front of others" - Jack
"I loved this workshop and it has inspired me to write my own songs at home" - Yasmina
"Creating the anti-bullying song was fun because we got to use a professional microphone. We also got to create beats, lyrics and melodies. My group and I created the lyrics for the chorus and it was so much fun. I will definitely be writing songs from now on because of this workshop" - Louis
"I really enjoyed this workshop and it was very eye-opening. My favourite part was when we tried all the different ways of putting the song together - we kept changing different parts to make it better" - Shayleigh
"I liked it when we got into our groups and started writing down all of our ideas for the song" - Molly
Year 1 and 2 Up-cycling Workshop
On the 24th September we welcomed Phillip Hunton to our school for a series of up-cycling workshops. Year 1 and 2 took part in a Litter Fish workshop they, through an interactive presentation, explored the issues of litter in the UK and examined single use plastics and their alternatives. Did you know that 62% of people in England drop litter, although only 28% will admit to it? Clearing it all up costs £1 billion each year in England alone!
Each of our Year 1 and 2 pupils then decorated a cork fish with colourful recycled scales to educate them in the problem of litter in our local surroundings. We can all play a part in supporting a beautiful and healthy natural environment.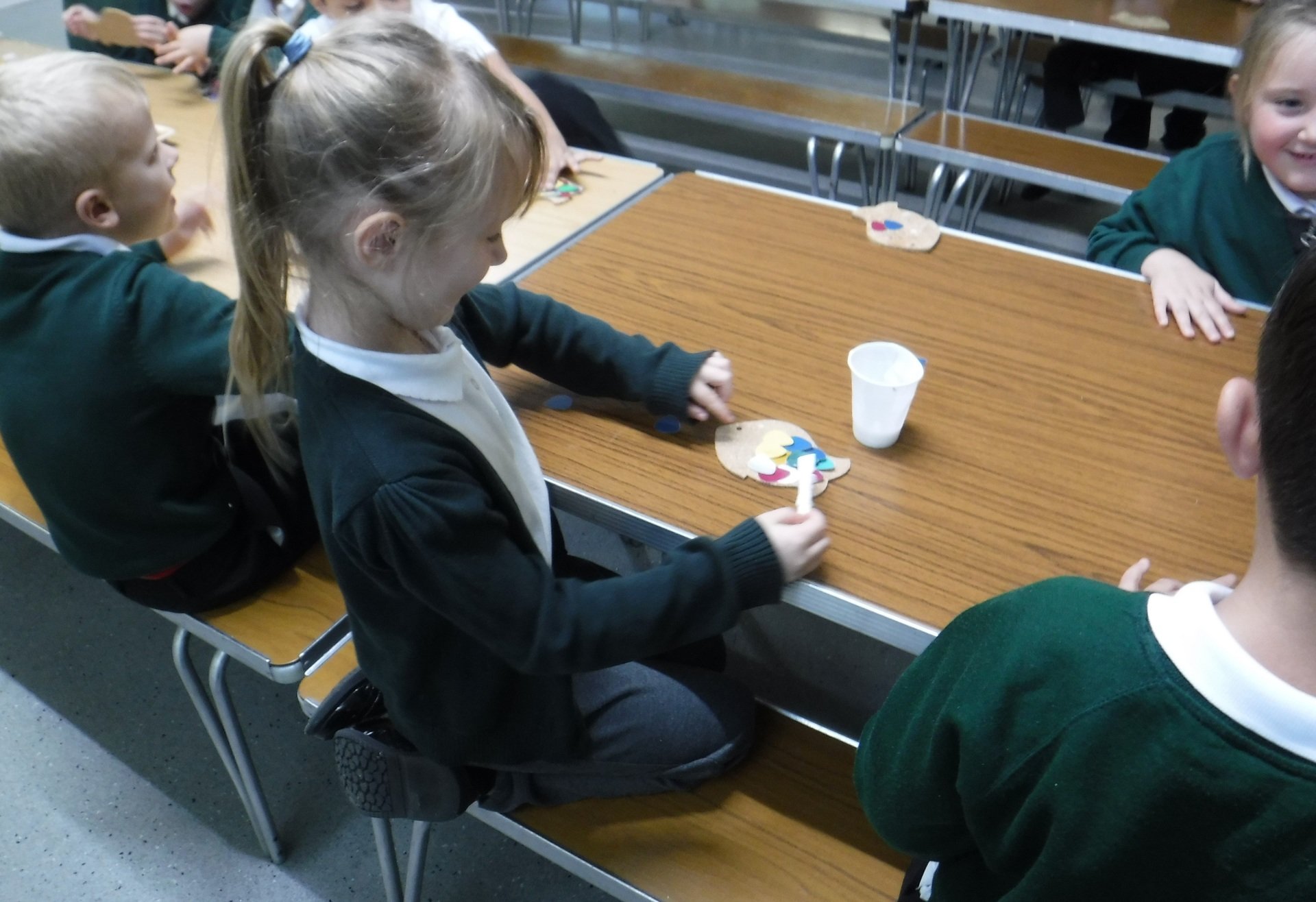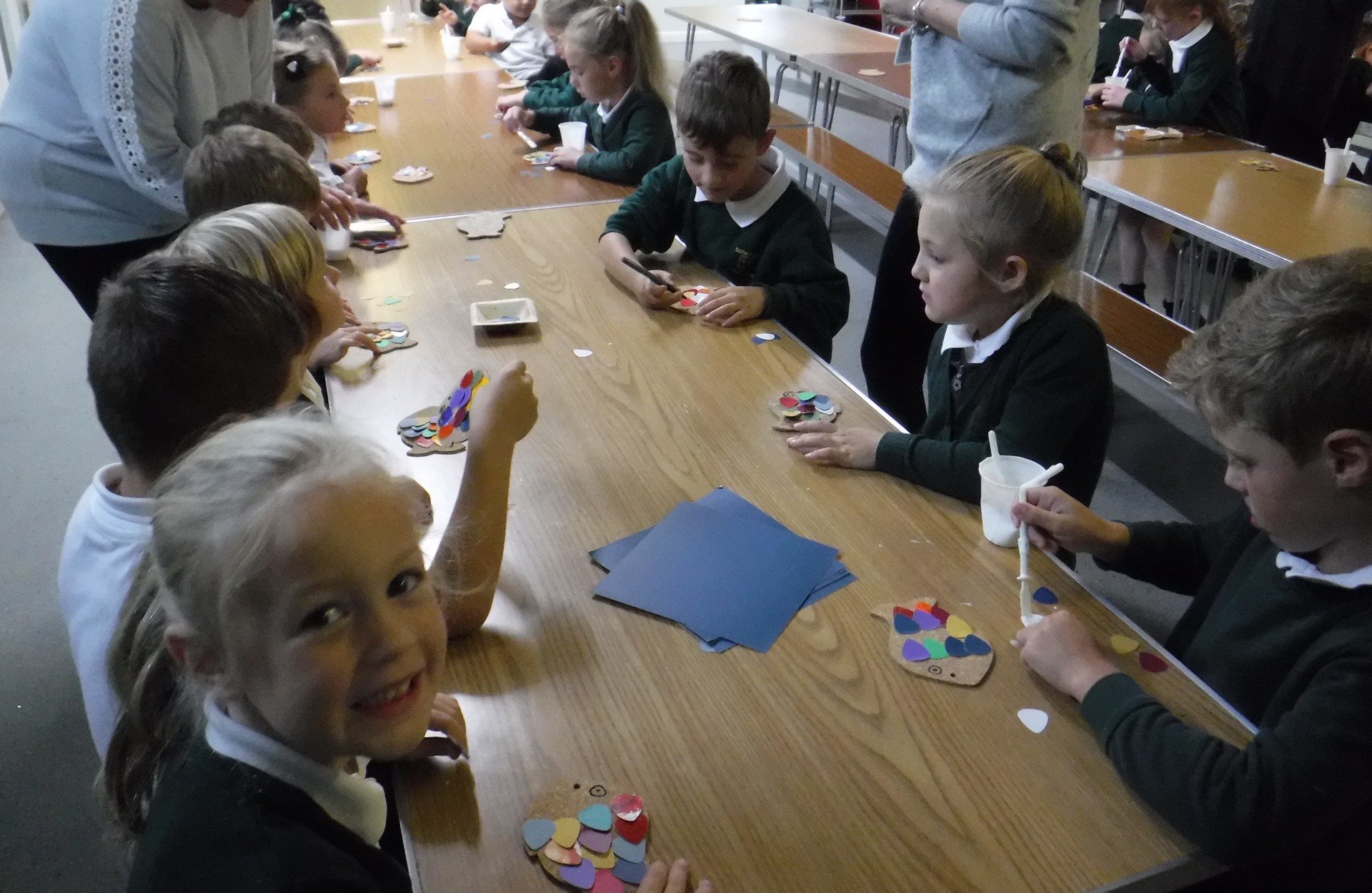 Welcome Back Camping
On the weekend of 14th/15th September our school held a Welcome Back camping event, organised by our ever-fabulous and dedicated PTFA. The weather was glorious and turnout was excellent - almost double that of last year when we held this event for the very first time. Fun was had by children and adults alike, and the children took part in games and craft activities, including making their very own kite. There was a BBQ, licenced bar, cakes and biscuits, hot drinks and more, and both children and adults enjoyed the beautiful weather and the opportunity to relax and spend time with their families.
Staff would like to say a huge thank you to the PTFA for their hard work, and for making this event an enormous success once again. Their unwavering dedication to top-quality school events is both recognised and appreciated.
If anyone has any photos from the day, please do send them for the attention of Mrs Jack in the school office.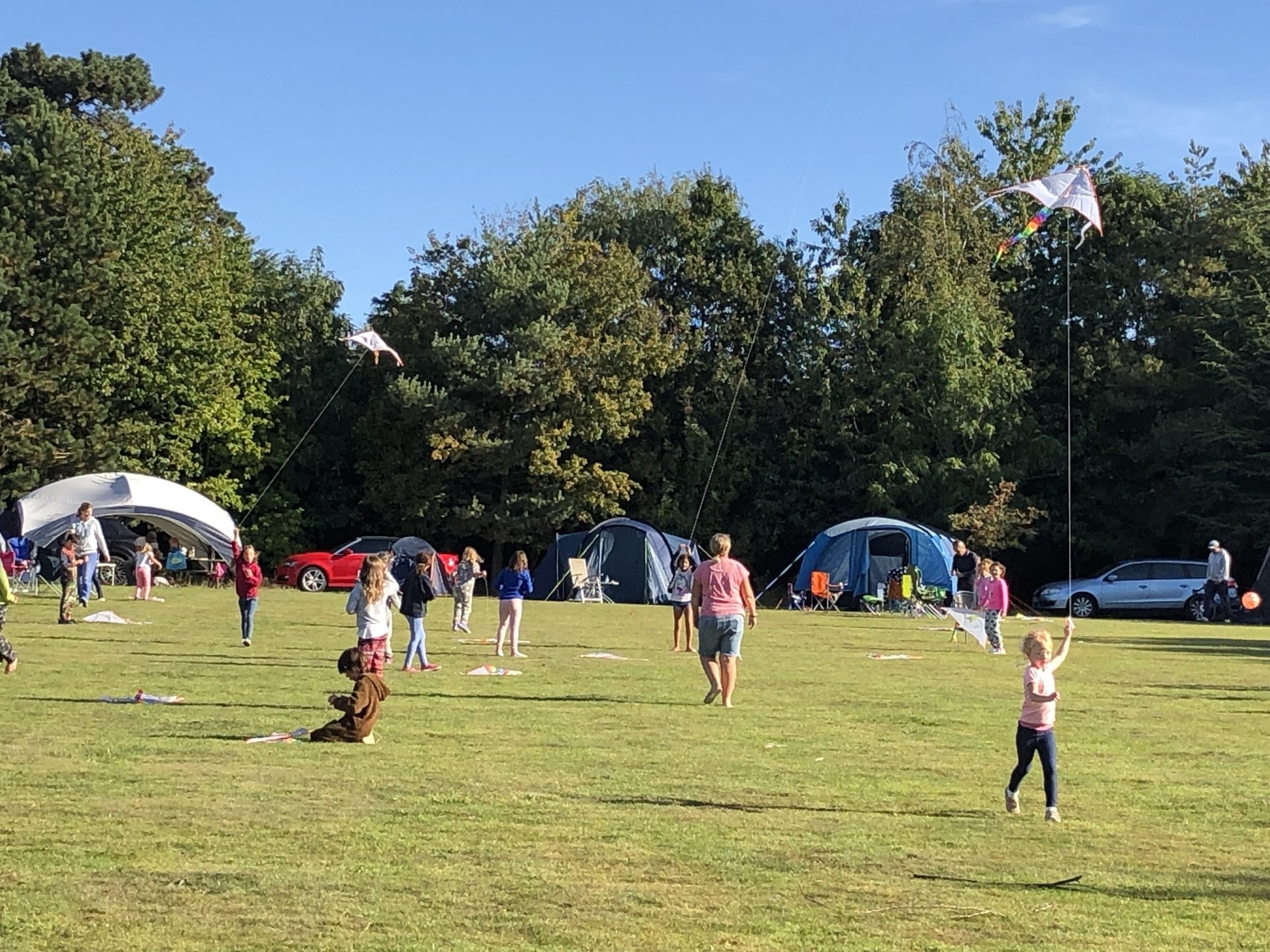 Wear Red Instead Day 2019
On Friday 13th September we held a fundraising day at school to raise money for the Kent Air Ambulance through their Wear Red Instead initiative. A representative from Kent Air Ambulance visited us to hold an assembly for the whole school and talk to the children about the valuable work they carry out. In an effort to raise as much money as possible, we also held a cake sale in the playground after school.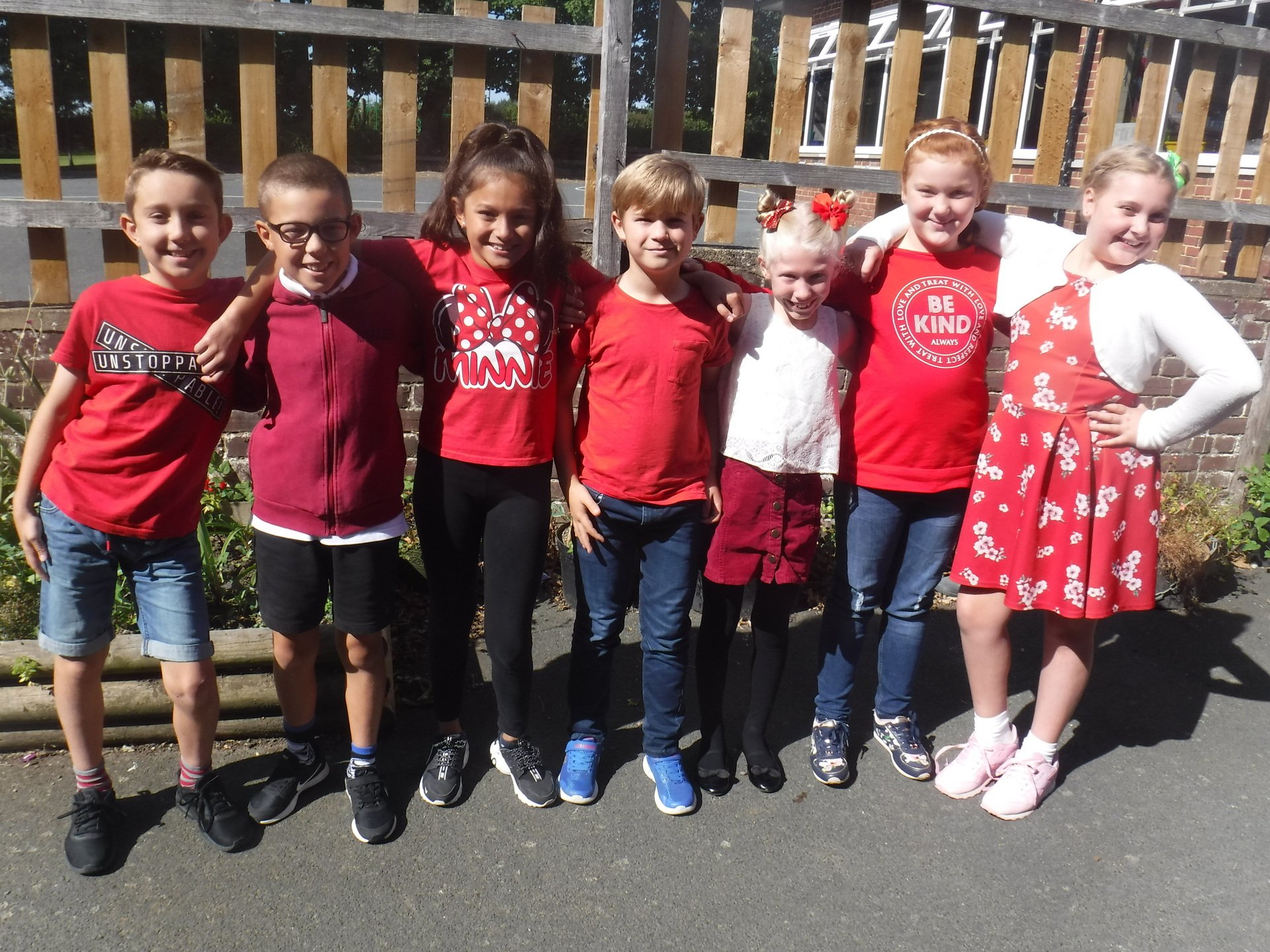 Music Festival
On Friday 14th June we held our very first Music Festival on the school field between 4pm and 6pm. We were incredibly lucky with the weather - it rained for days either side of our event, but the sun shone brightly for us and lots of parents, carers and families turned out to watch the children perform. We had a fantastic stage for the children to perform on too!
Thank you to all those involved in our Music Festival, but especially to the children who have opened up to this experience. As always, we welcome your feedback on events provided by the school such as the Festival, but hope that you are all as proud as school staff are of all of the pupils at our school.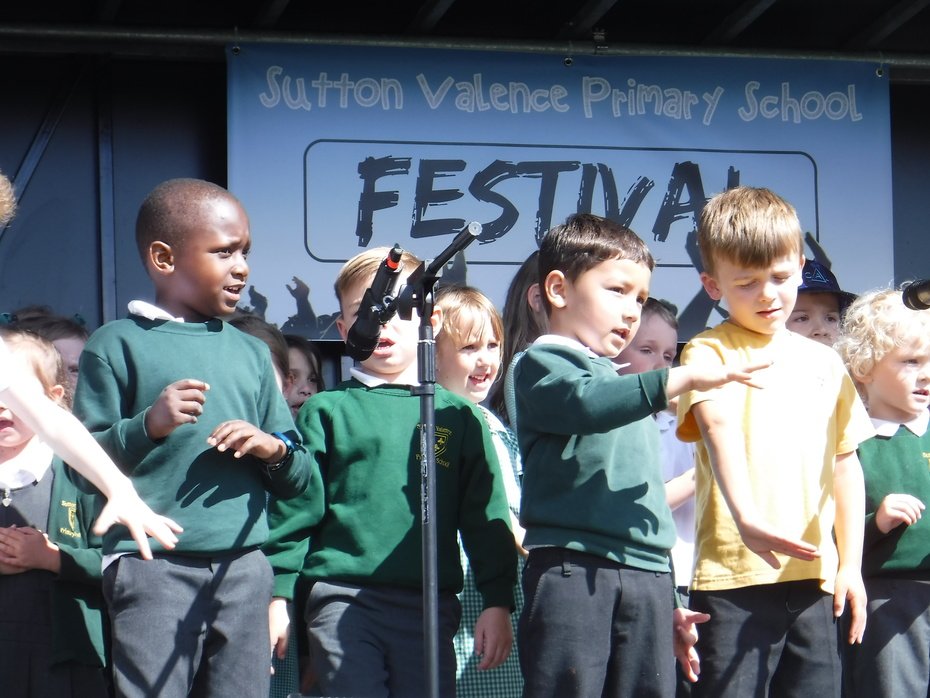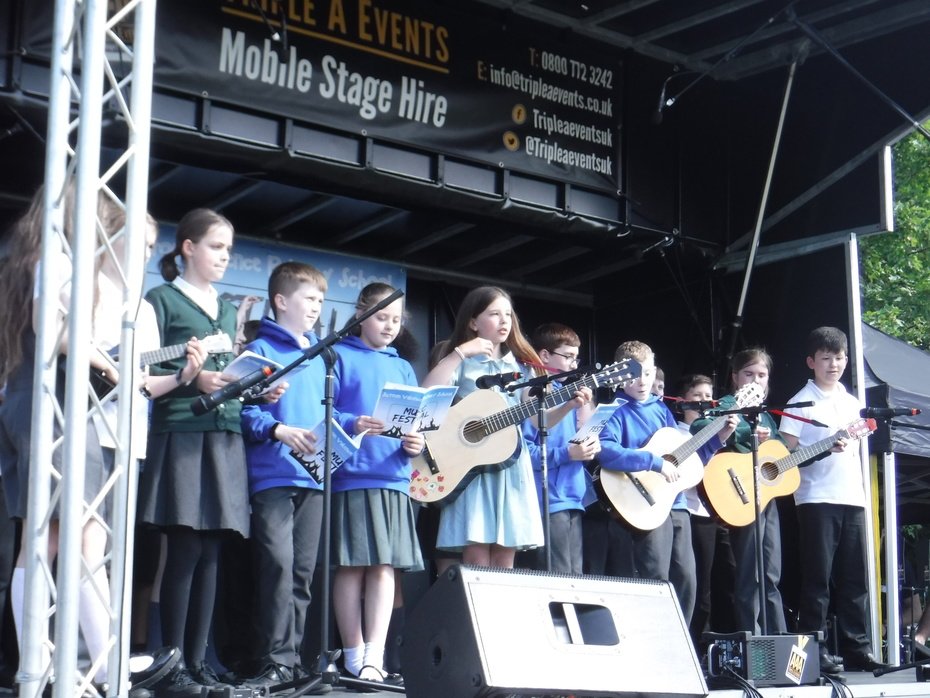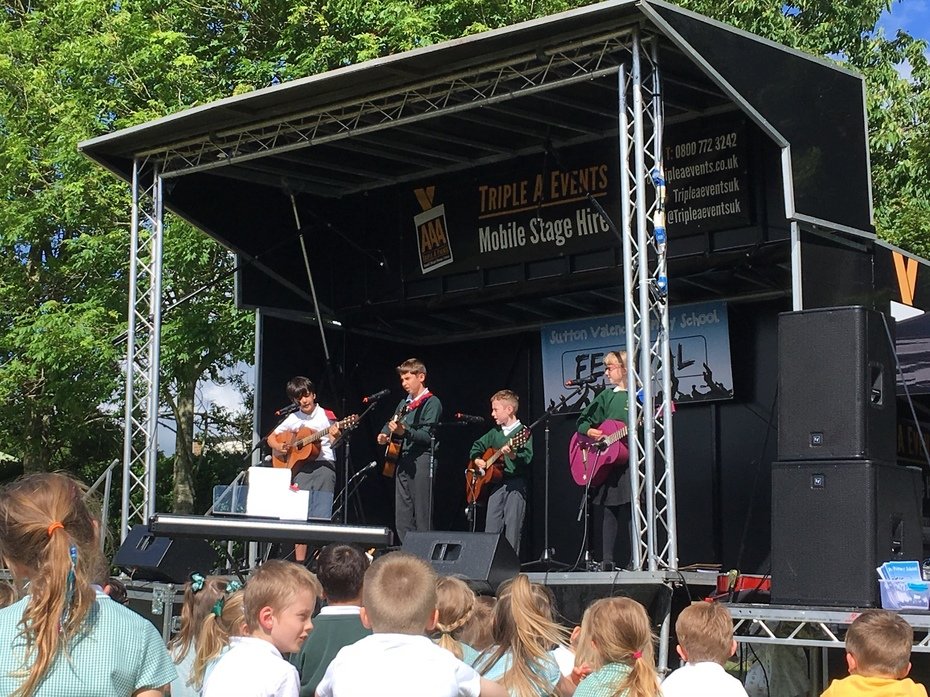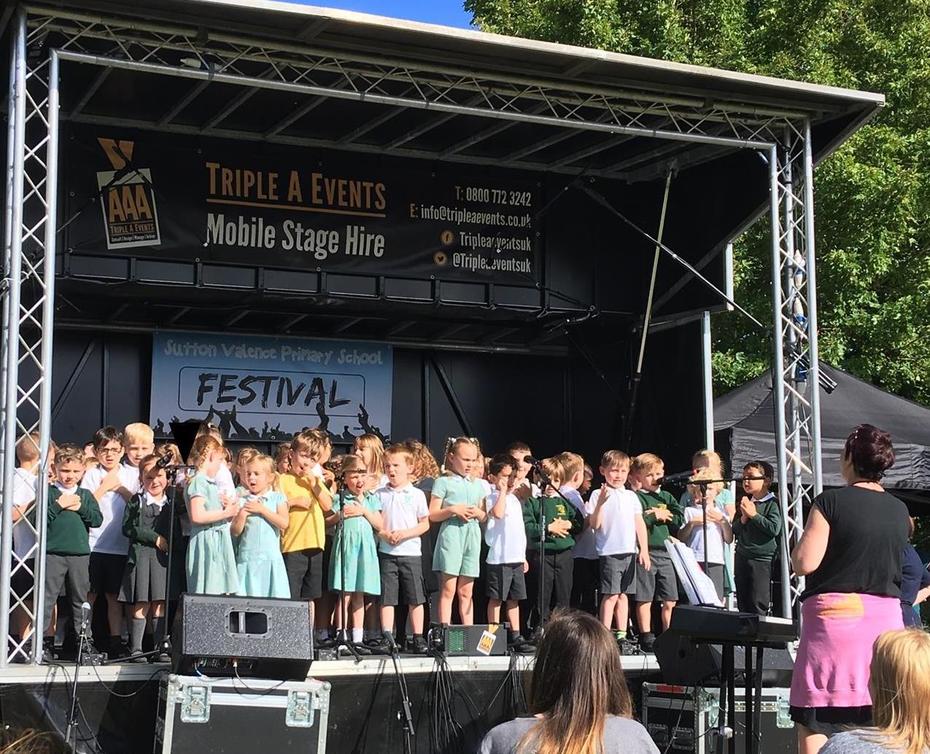 Outdoor Classroom Day
On Friday 24th May our school recognised Outdoor Classroom Day. All lessons were conducted outside - luckily to weather was kind!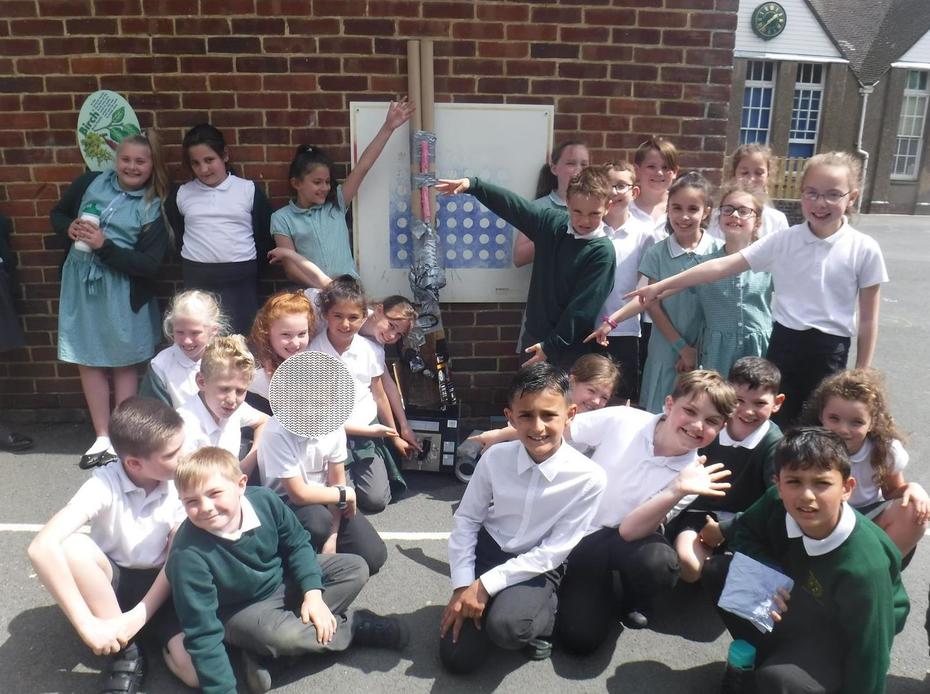 Year 4 with their working outdoor model of a digestive system!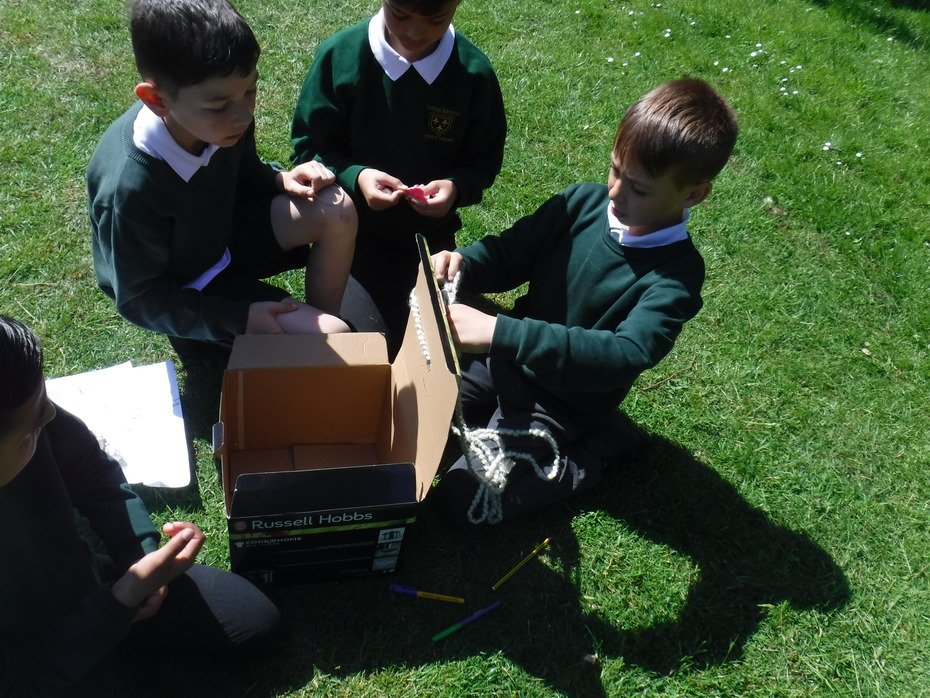 Year 5 pupil's sketching our school from the playground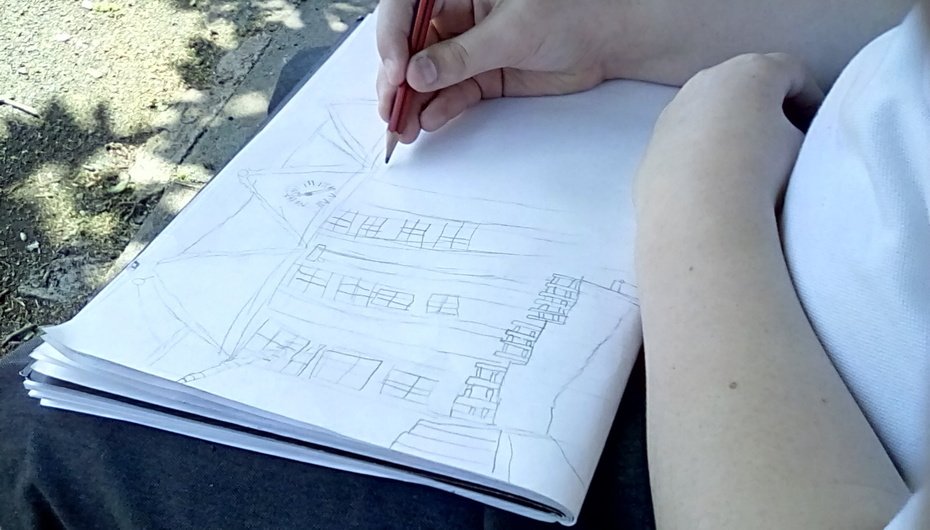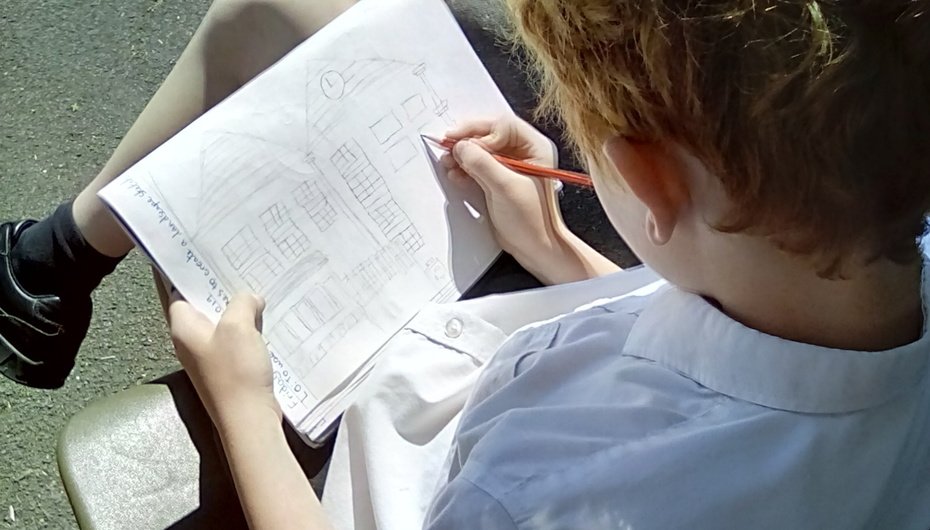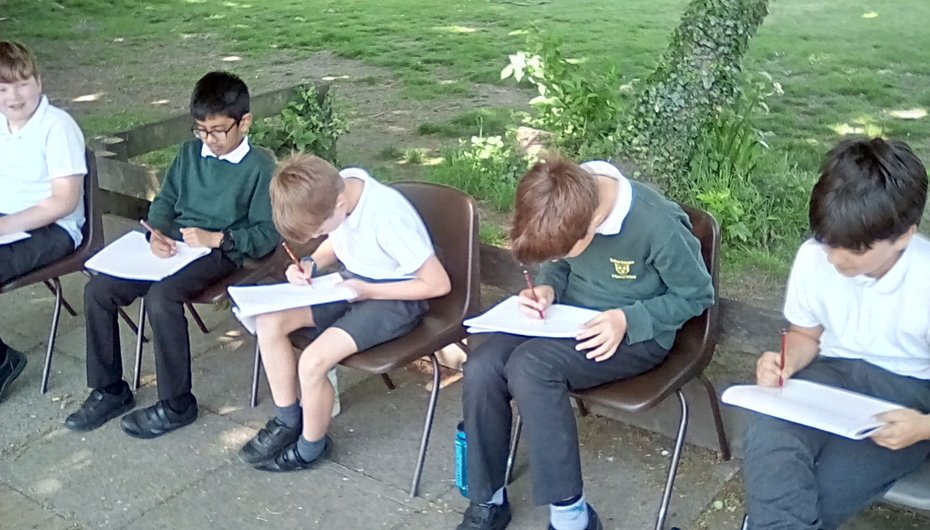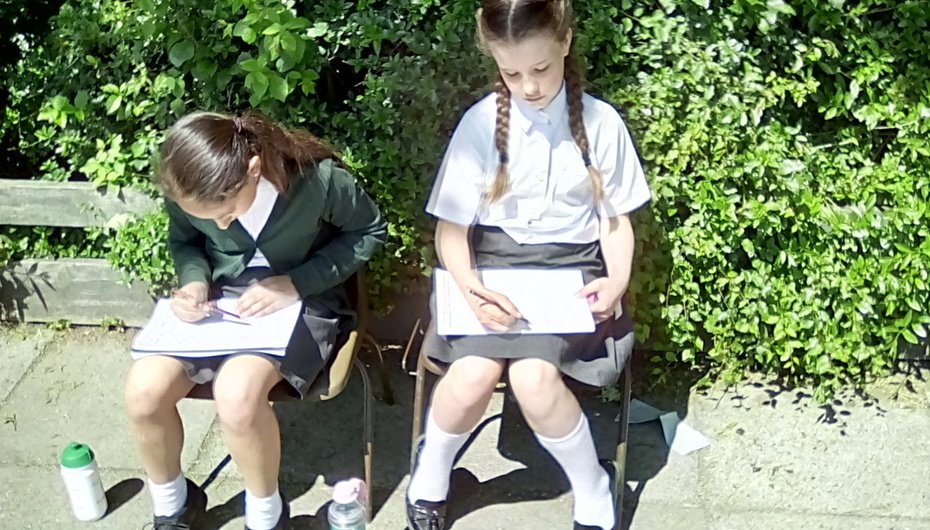 Year 6 Residential Trip
Our Year 6 pupils are currently away on their residential trip at Belchamps Scout Activity Centre in Essex. We will be updating the website with photos as they are received from the staff who are accompanying the children on their exciting venture.
Teddy Bear Picnic - Friday 17th May
As part of the Celebration of Children under the umbrella of National Children's Day UK (NCDUK), we held a Teddy Bear picnic. Sadly the weather let us down and we were unable to eat our picnic outside on the school field, but the children still had a super time!
Two children in Year 4 also composed poems about the rights of children, please do take a look and read them.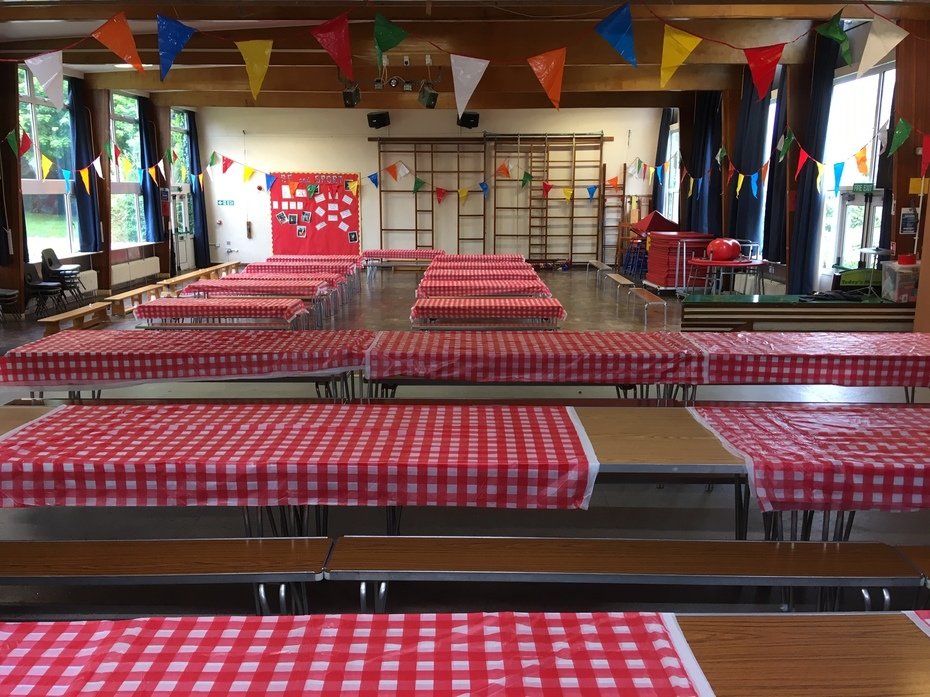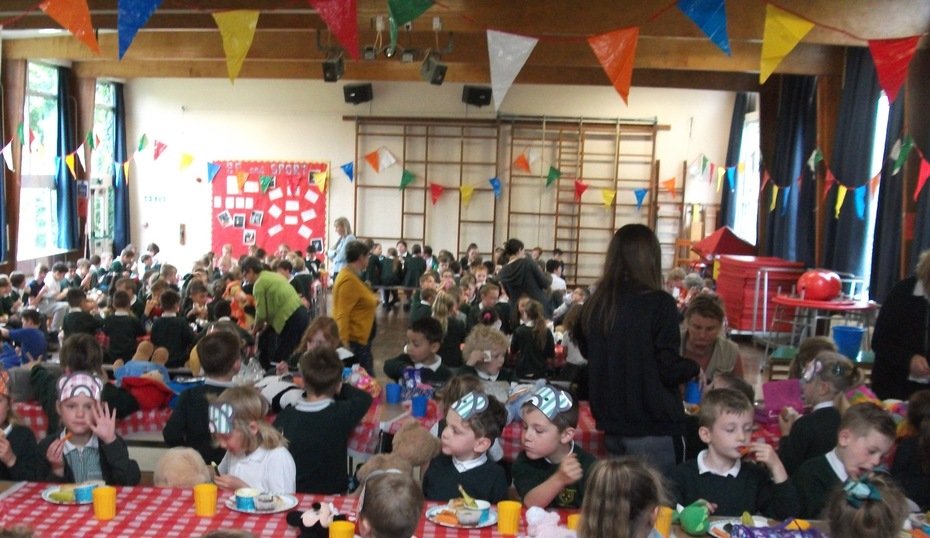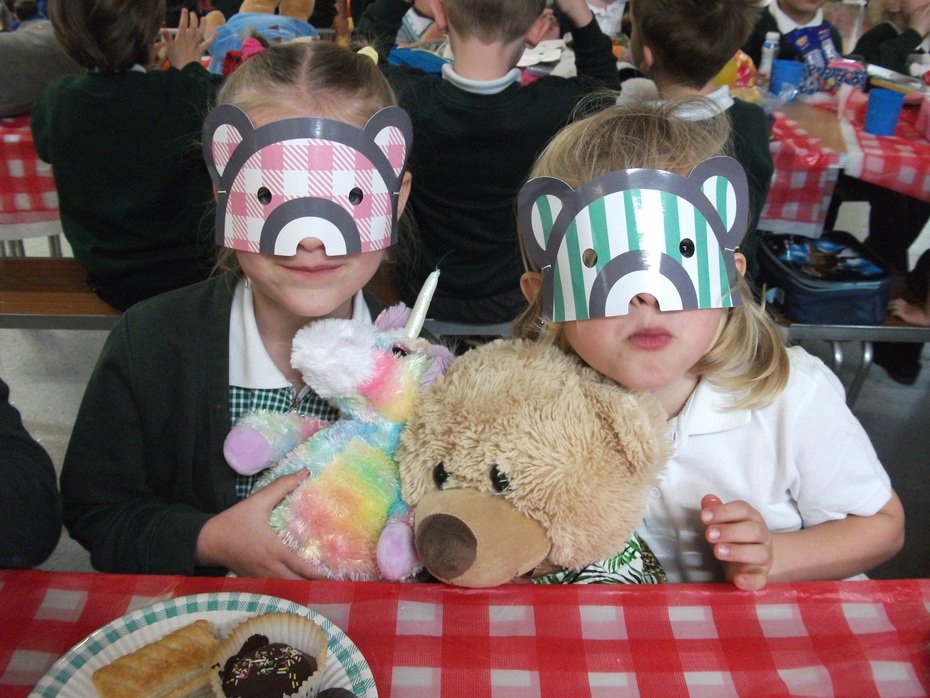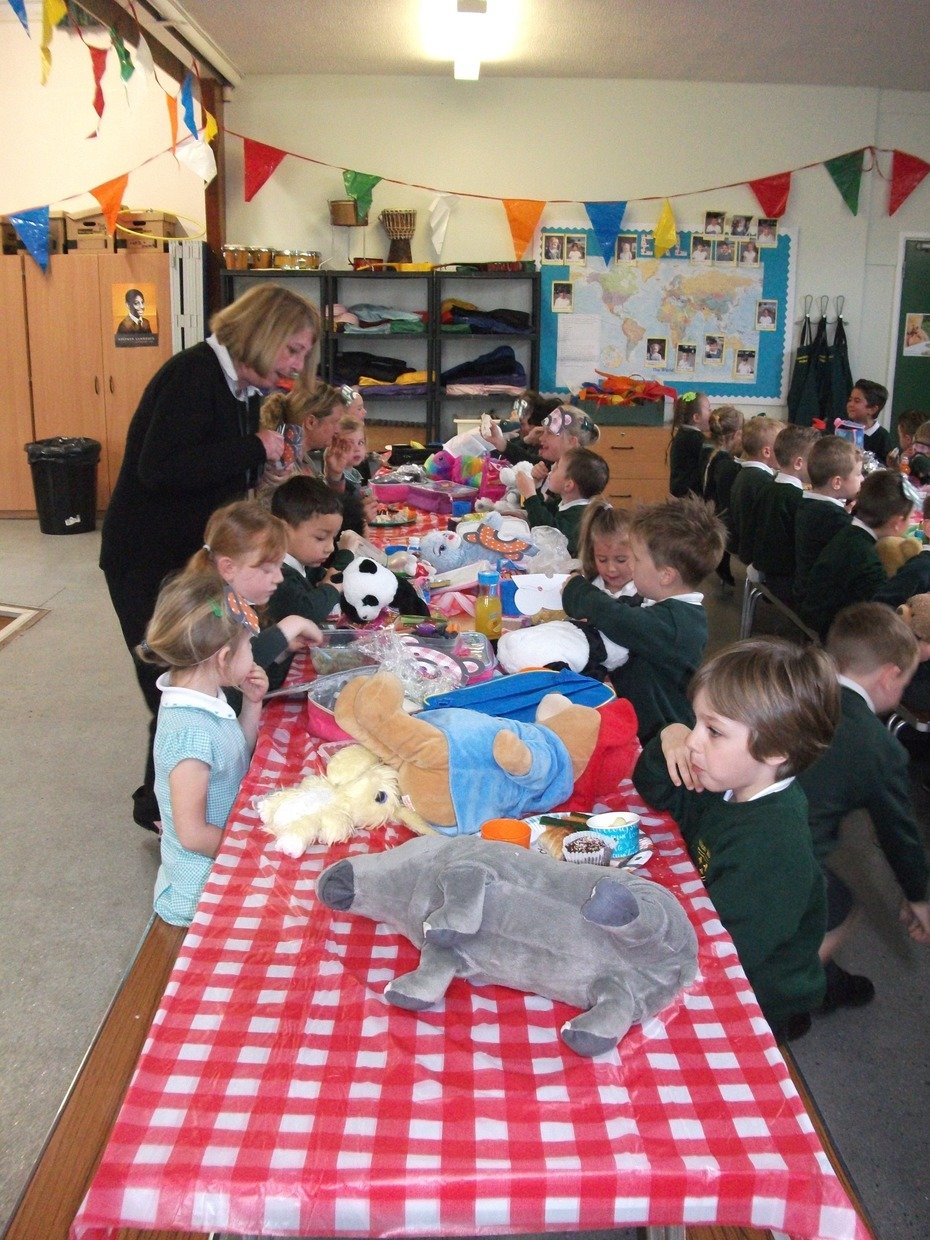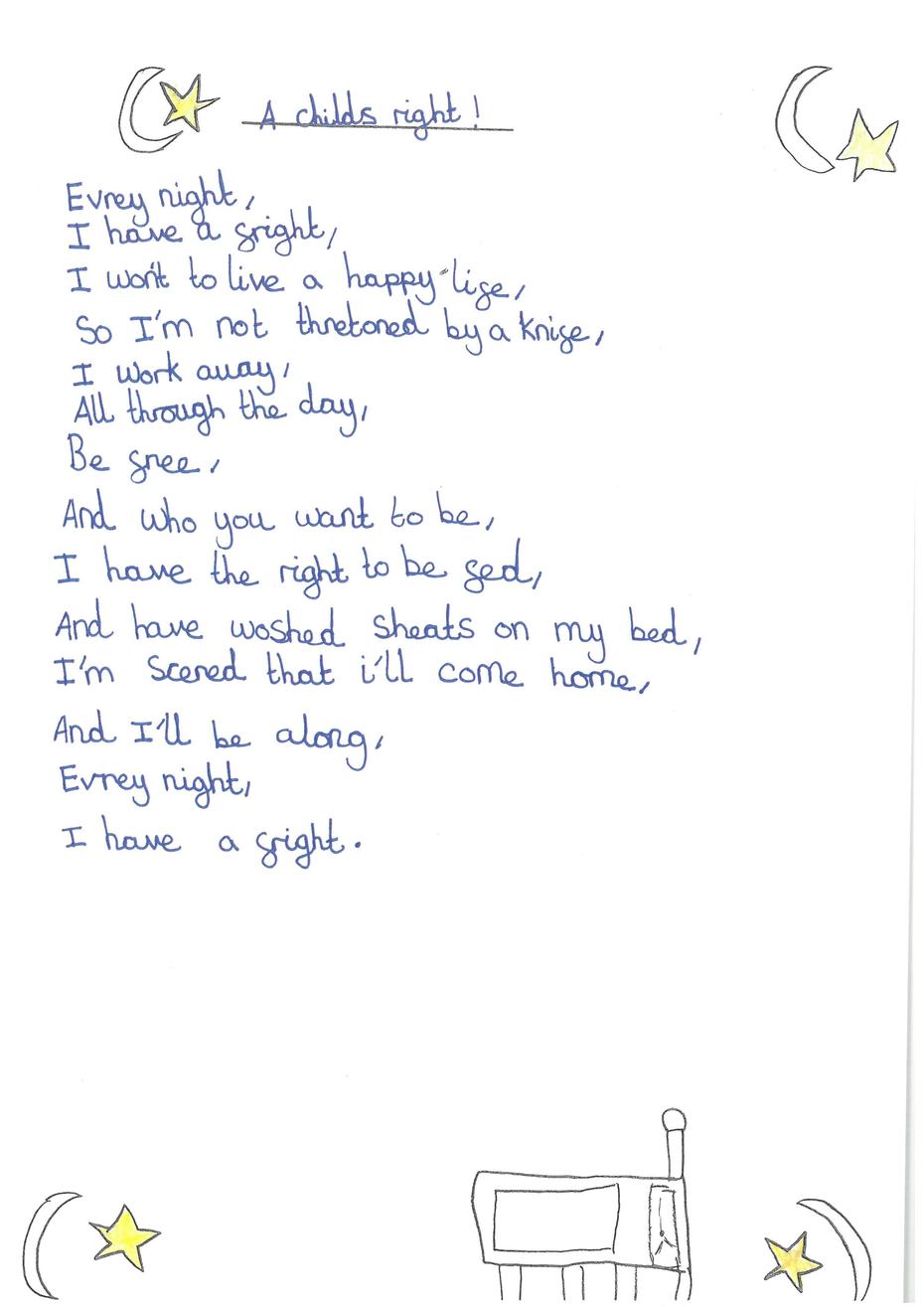 Poem by Abigail in Year 4 (above)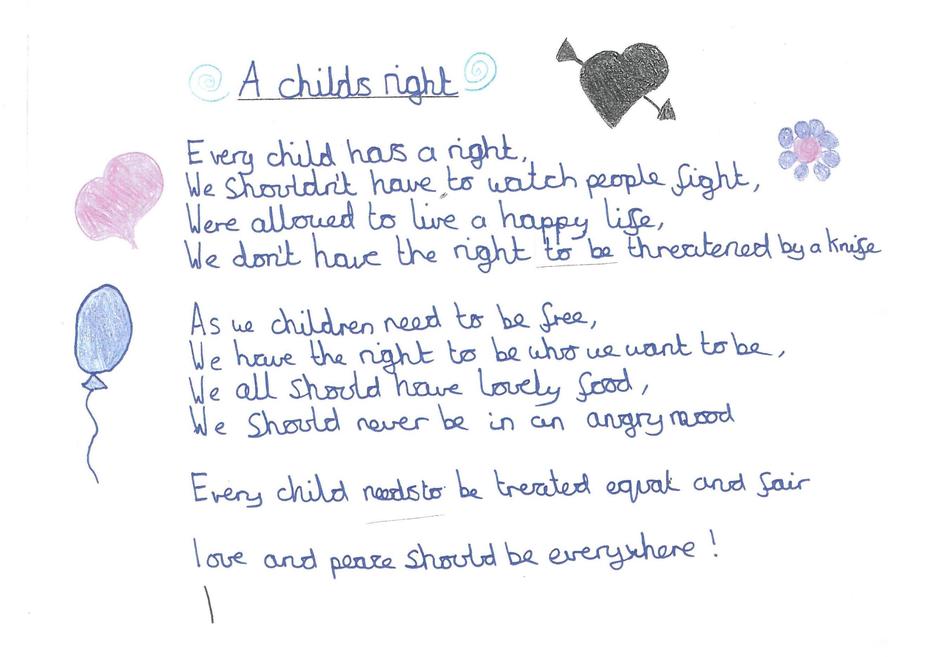 Poem by Evie in Year 4 (above)
Recycle With Michael - Thursday 29th March 2019
Throughout March, pupils and their families have been having a clear out at home and filling special bags with unwanted clothes and shoes to donate to the Salvations Army's recycling scheme, Recycle With Michael. The Salvation Army works to support those in need, in particular, homelessness, poverty, modern slavery, unemployment and addiction, and provides services for children, families and the elderly.
Thank you so much to all families that have donated bags. They are being collected tomorrow and funds raised from the contents are split equally between our school and The Salvation Army... plus we have helped a little bit towards saving the planet too!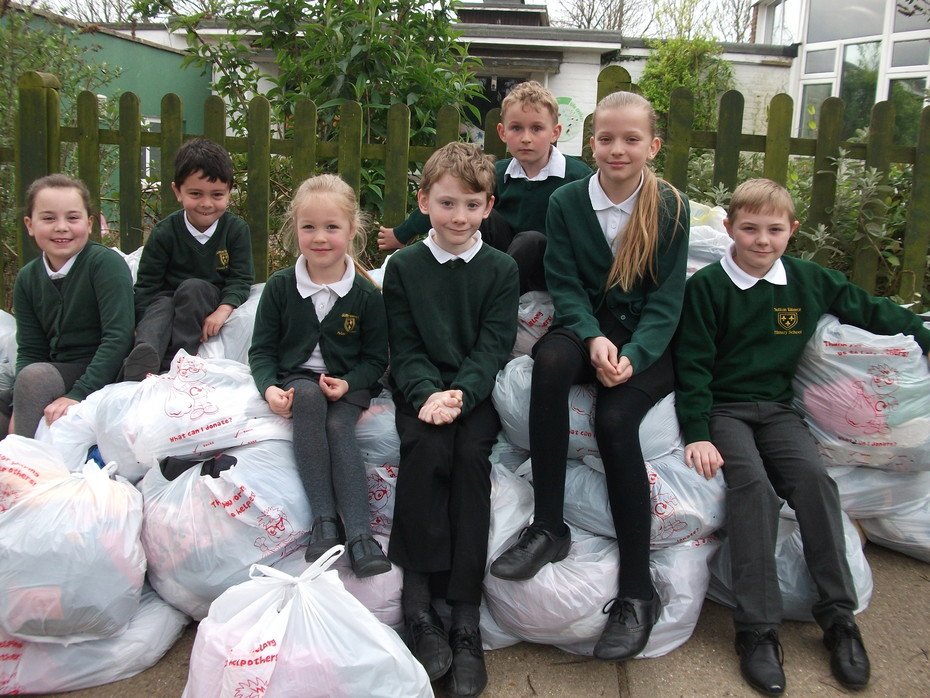 Voice In A Million - Thursday 21st March 2019
The coach took 23 children and 2 members of staff to Voice In A Million at the SSE Arena, Wembley in London. We left school at around 11.30am and had a really fantastic day, it was an incredible experience for everyone. We got home very late, at 1.30am!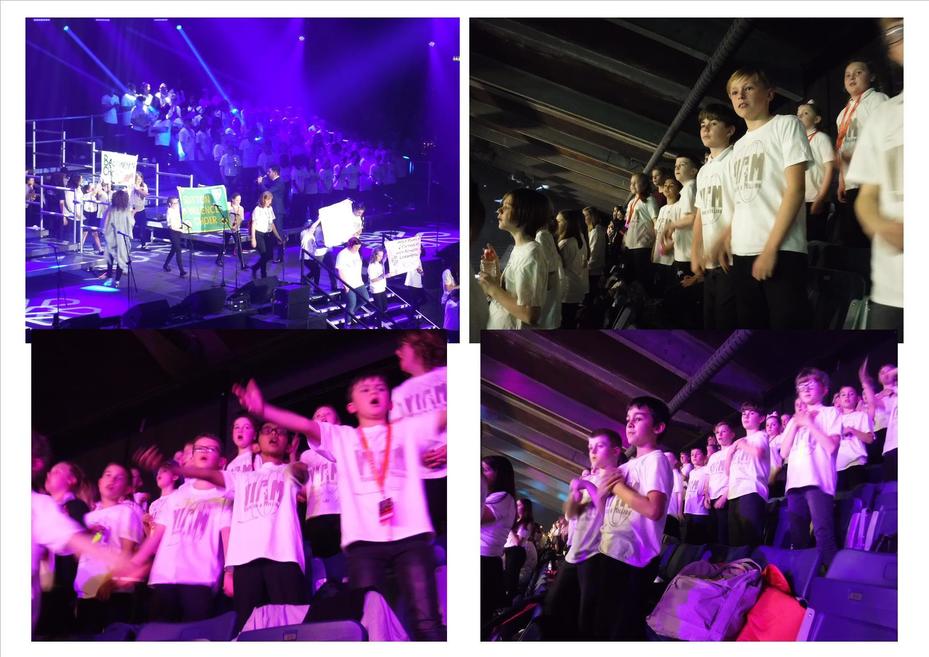 Comic Relief 2019 - Red Nose Day, 15th March 2019
The children had lots of fun in school today! They decided in advance to wear crazy hair and red tops with jeans in return for a £1 donation to Comic Relief - there were lots of adventurous hair styles and the children (and their parents!) went to a lot of effort.
During the day there was the opportunity to throw sponges at the School Council members who volunteered to go in the stocks to raise money for Comic Relief too.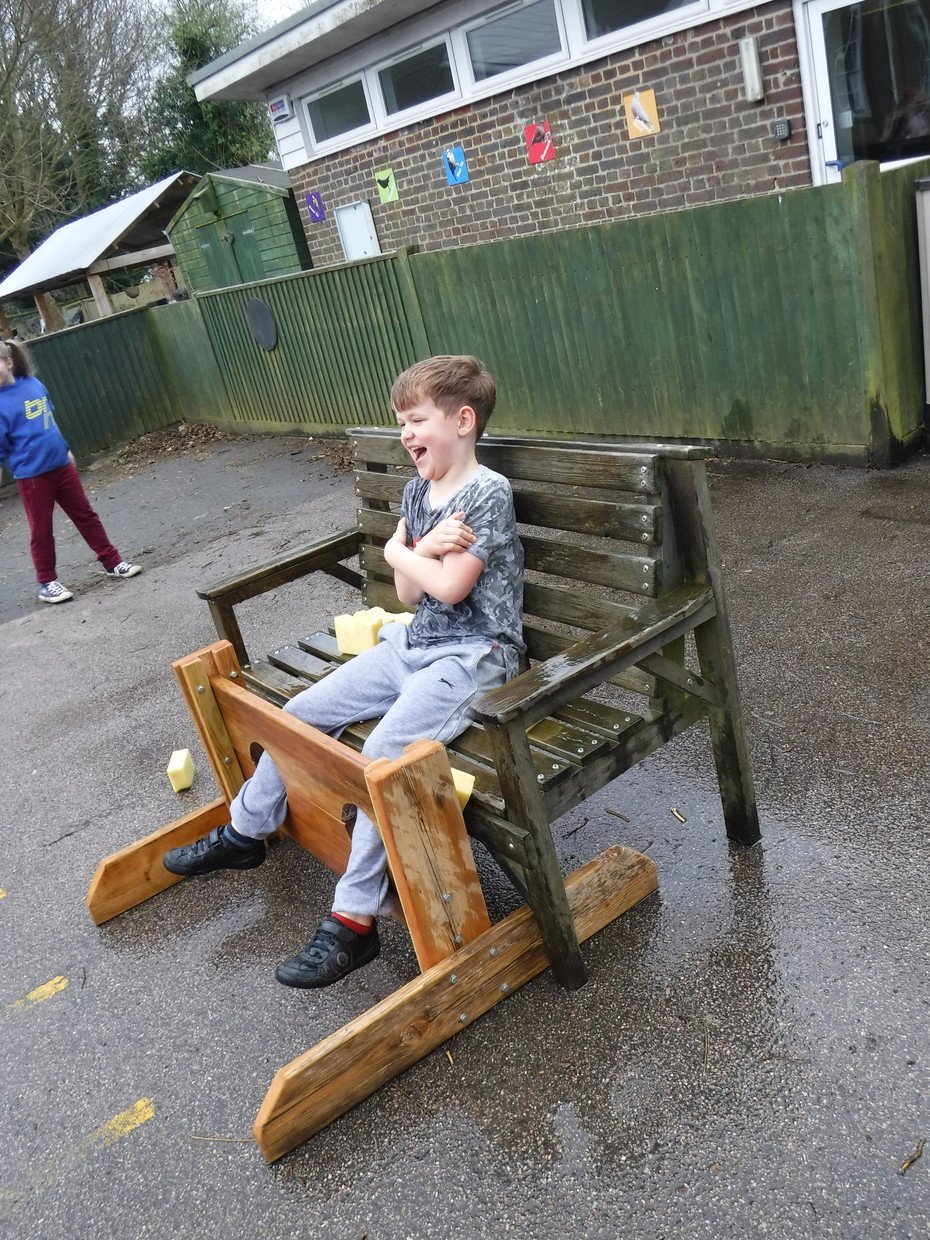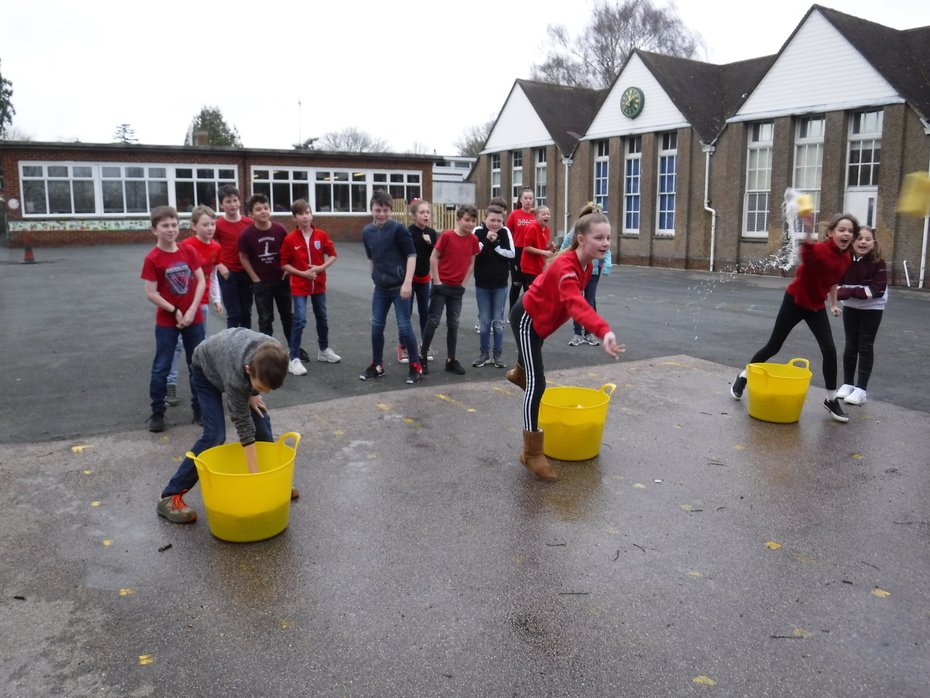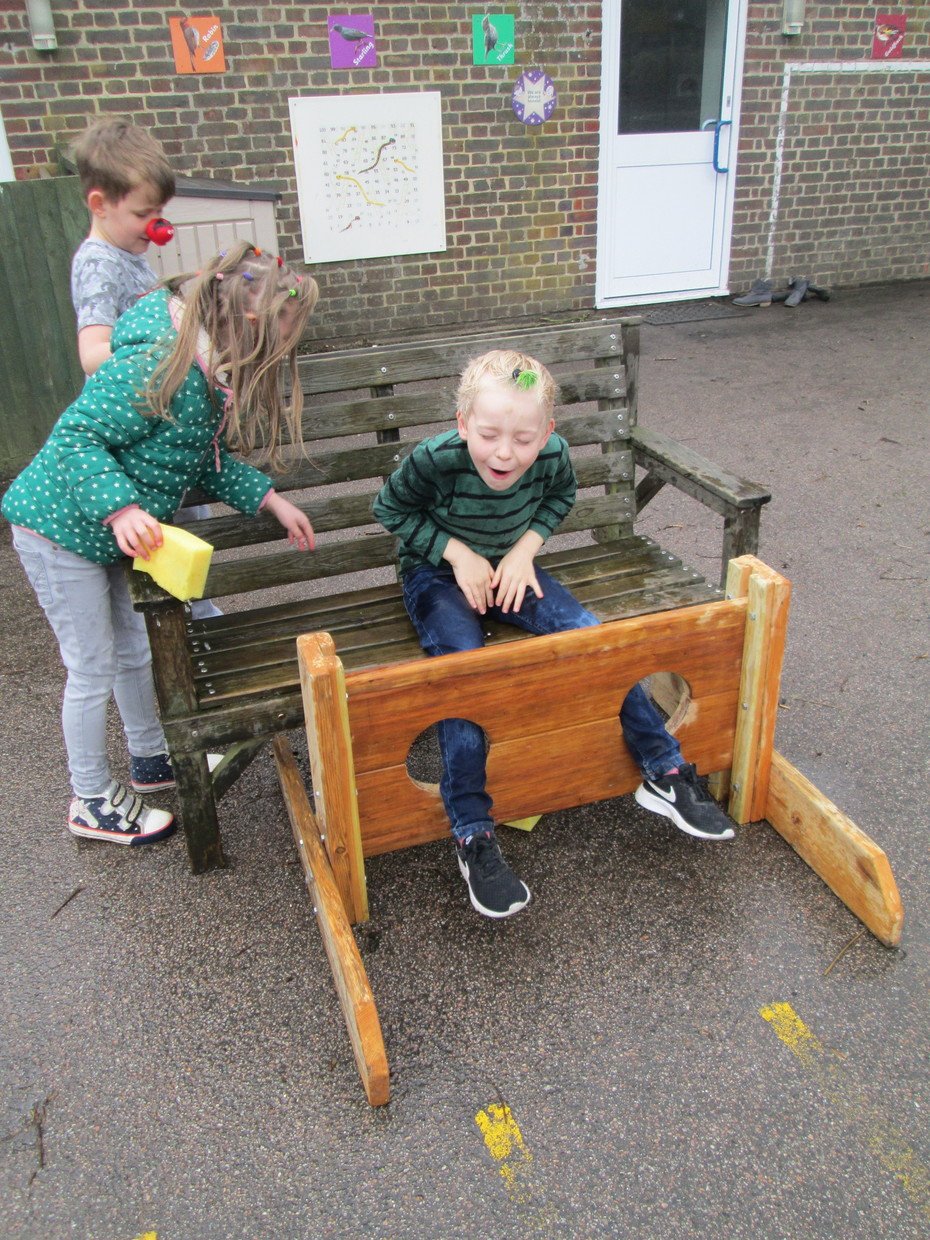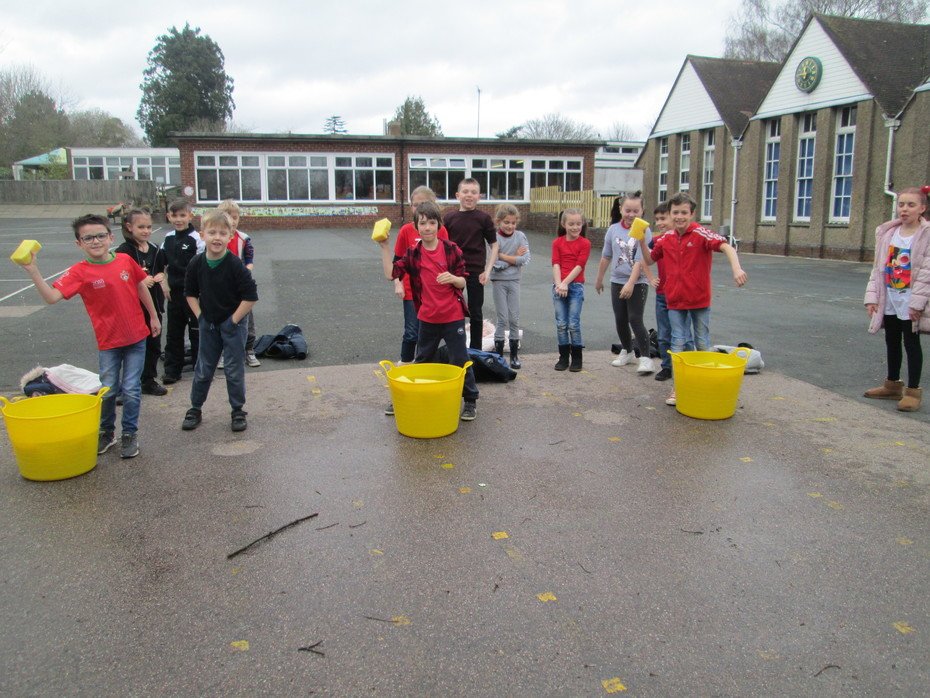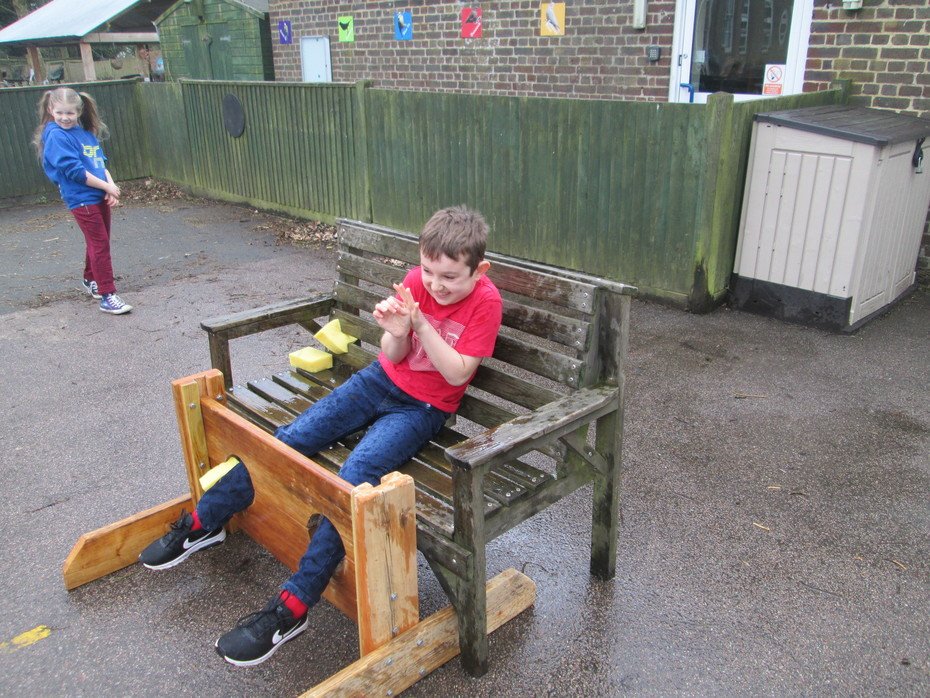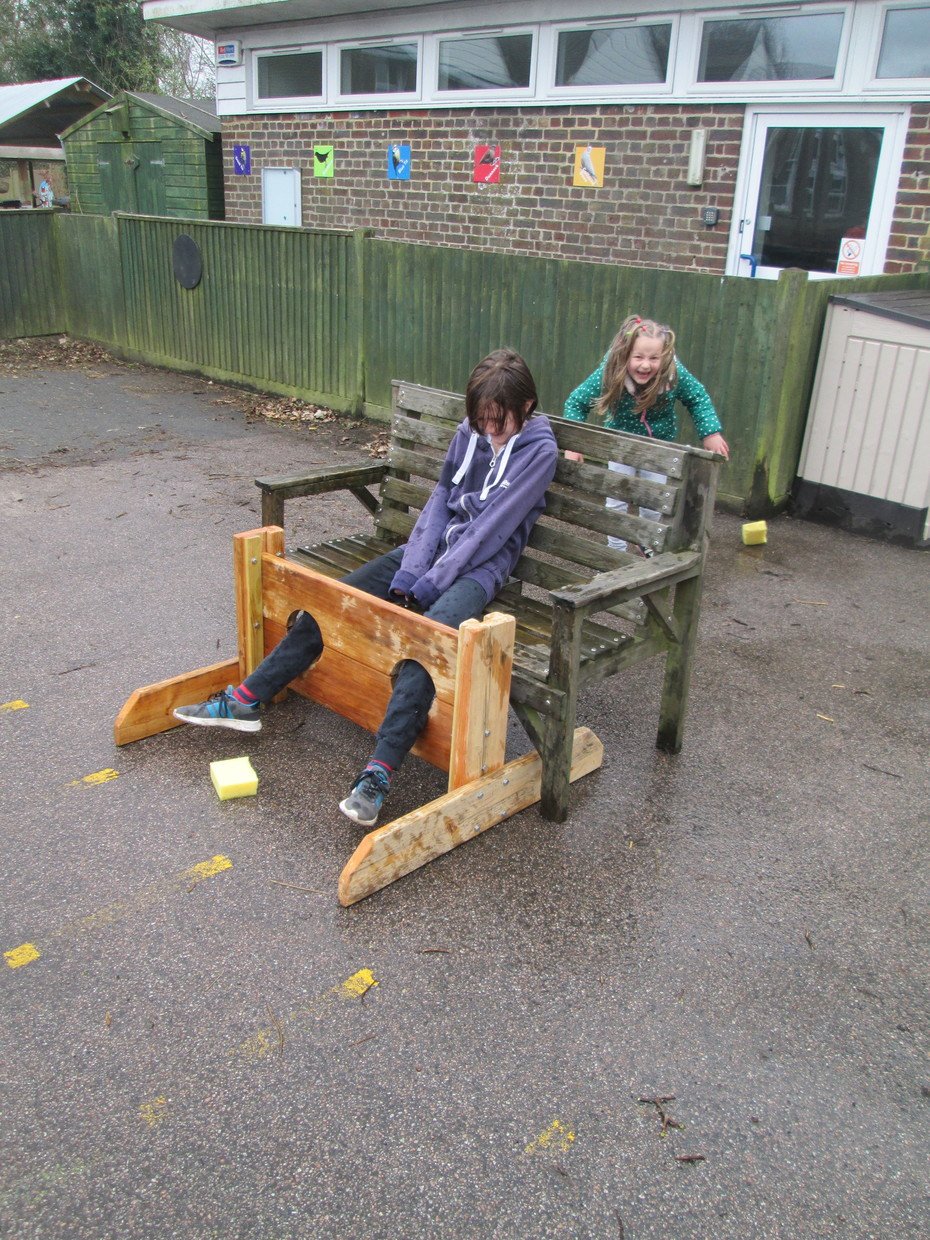 After school we also held a cake sale to raise additional funds for Red Nose Day - this raised an amazing £145.80 to add to the other donations collected throughout the day, meaning our total raised for Comic Relief 2019 is so far a little over £580! Thank you to all pupils and parents for their support.
World Book Day - Thursday 7th March 2019
For World Book Day 2019 we were fortunate enough to have Richard Dikstra, author of the successful "Tigeropolis" book series, visit our school. Richard spoke to the children in a special assembly where he talked about what inspired him to become a writer, inspiring many of us with his passion for wildlife and stories. The children thoroughly enjoyed meeting Richard and asked him lots of questions about being an author; I am sure his visit will encourage all the fantastic writers that we have here in our school to keep up the hard work!
This day was able to take place as a result of much support from parents in purchasing books from the Tigeropolis series for their child(ren). Thank you once again.