Earth Class Blog
Charmaine Coleman (ccoleman) on: Earth Class Blog
Hi Everyone,
The blog is working brilliantly and I'm so pleased that everyone is using it to chat to their friends and ask questions but we also thought it would be a nice idea to arrange a weekly video chat with everyone as well.
If you want to join in with the video chat you will need to ask your parent or adult looking after you to go to the Zoom webpage or to download the Zoom app. You don't need an account, just put this meeting code 8444437573 in on the day and time and you can join in.
Earth class will be meeting on Wednesday at 4pm.
In order for you to be able to join our meeting you will need to make sure that you are sitting in the kitchen, garden, lounge or common area, that your parent or an adult is present or aware of the meeting and that you are appropriately dressed. When you have joined the meeting, you will have a chance to tell everyone about what you have been doing and to ask questions about your learning. We will take it in turns to listen to everyone and not talk over anyone. If anyone is not behaving appropriately, you will not be able to join in with future meetings.
I look forward to seeing everyone!
---
Week 1 activities!!!
Click here for Week 1 letter to parents Click here for a Bulgarian version of this letter.
Click here for Week 1 Literacy and Phonics Click here for a Bulgarian version of Literacy and Phonics work.
Click here for Week 1 Maths Click here for a Bulgarian version of Maths work.
Click here for Week 1 Topic Click here for a Bulgarian version of Topic work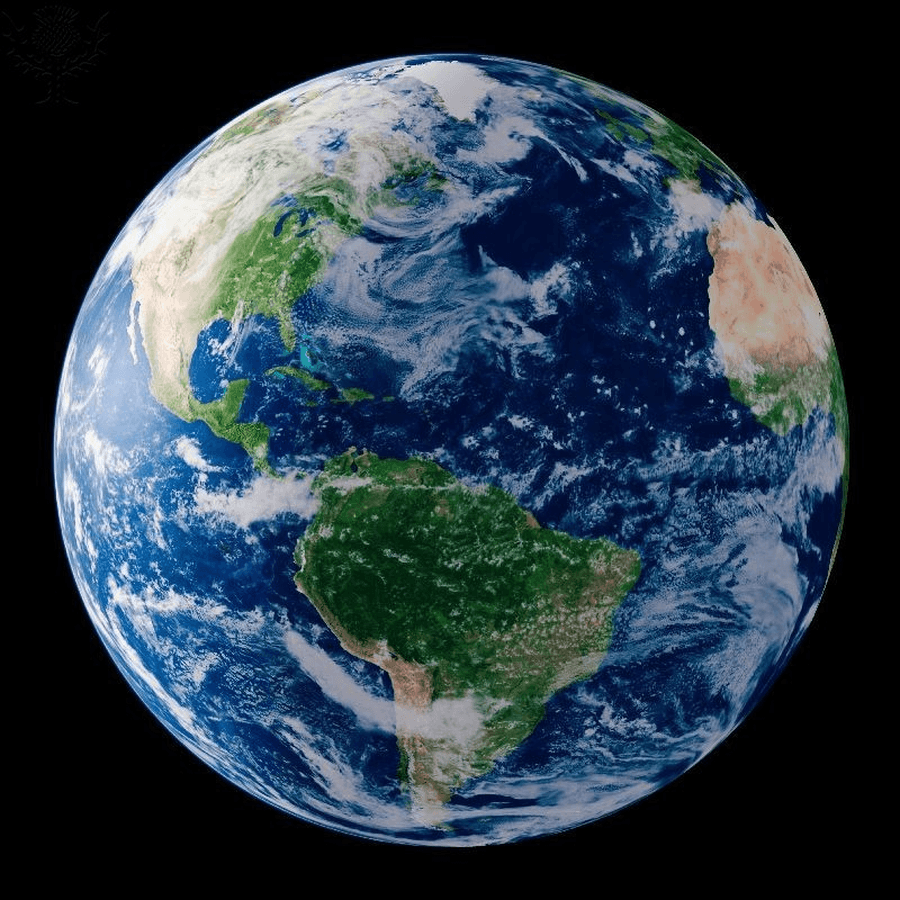 Our Class is now known as Earth!
Class Teacher: Miss Coleman
Class Teaching Assistant: Miss Marett
Monday 30th March - Dress up as your favourite fairy tale character for the day. Parents welcome to join us at 2 pm to share stories!
NOTICE TO PARENTS: Please do not drive into school and park up to drop your child off. There is a car park just up the road by the village hall which you can park in and take a walk down into school. The driveway is for children being dropped off and walking into school independently without the car stopping for a period of time and blocking the entrance and exit. This is for the safety of all children and adults. Thank you.
Please remember to name all belongings and bring in a water bottle daily. PE will take place every Wednesday in the afternoon and we will be completing the Balance, Education and Movement (BEAM) program. Please make sure your child has their P.E kit.
The reading challenge in school is to encourage reading at home. For every three times you read your school reading book at home you can move 1 space on the challenge. The reading record must be signed. As we are now learning our phonics, reading books will begin to have words and short captions in. Reading books will be changed Monday, Wednesday and Fridays. The book can be read more than once and you could ask different questions and talk about alternative endings. It is not just about the reading of words but the comprehension and understanding too.
Show and tell will be every Monday and Friday. Please make sure your child understands that the toy or object they bring in for show and tell is their responsibility to look after it and not loose it. Thank You!
World Book Day!
We celebrated world book day by dressing up and sharing lots of stories, poems and rhymes with each other. We had lots of fun writing about our costumes; Zienna inspired her friends to have a go! We also spent time sharing the poems and rhymes relating to our costumes.
In maths this week we have been thinking about positions and using mathematical language to describe the position of someone or something. We started by using a pine cone and following instructions; Put the pine cone on top of your head, put the pine cone next to you. We then used maps to talk about the positions of places and ask questions using the mathematical terminology such as:
Next to, in front of, behind, to the left/right, under, on top of, above, below.
We have used a story called Rosie's Walk to think about positional language and discuss where Rosie went on her walk around the farm and where the fox was, in relation to her. There is a short clip on YouTube telling the story!
Can you continue to use this language when at home?
We also became investigators this week as we arrived in our classroom to find porridge oats EVERYWHERE! There were also bowls and spoons, and chairs all over the classroom. One chair was even broken!
Florence: I found porridge oat crumbs on the chairs so the same person must have been on them as well as eating porridge.
Phoebe: There are three bowls and the smallest bowl is empty, I think they were the 3 bears porridge but Goldilocks must have eaten it.
Lewis: The small chair has been broken!
We decided it must have been Goldilocks and used the story: Goldilocks and the three bears as our story of the week. We also had a go at making porridge ourselves.
Jessica: I used porridge oats and water and mixed it together. I also put raisins in it to make it taste nicer!
Week commencing 2nd March
We have had such a busy week in school but had fun whilst learning lots of new things. On Tuesday we took part in a workshop with Tony Peek and he told us how he started writing poetry and shared some of his poems.
Fae: He was really funny and had lots of poems to tell us. Jayden: I liked his silly poems, they made me laugh.
This inspired us to look at some other poems and write one as a class. We created an acrostic poem and used 'Earth Class' as our words. Altogether we came up with the things we do in school and created our poem.
Everyday we come to school
And learn new things
Reading books is lots of fun
Talking to our partners
Helps us to remember
Creating things with junk
Listening to music
And dancing along
Signing our words
Sharing our learning!
We also spent some time creating our own poems using A.A Milne's poem: Now we are six. We talked about and write what we did when we were 1, 2, 3, 4, 5 years old and what we would do when we are 6. (Or what we would do when we are 5 if we're not 5 yet!)
We have been looking at a new artist; Andy Goldsworthy and he will be our inspiration for our terms art focus. We have been learning how he creates his art with natural objects rather than paint and pens. We were inspired to use our natural classroom resources to create pictures, patterns and shapes!
In maths we have been consolidating our knowledge of number bonds to 10! We have used different resources and games to show two numbers that make 10. We have also found ways to make 10 using 3 numbers!
This week we have been creating our mind map with all the things we already know about stories and fairy tales. Our book of the week was called: Mr Wolves pancakes! This worked well as Tuesday was also pancake day. We have been creating ingredients lists of what we need to make pancakes, also writing captions for the recipe. We followed a recipe and created our own pancakes in class! We had lots of fun measuring out the ingredients and mixing them together!
Term 4!
The children have returned to school well after the half term. We have started our new topic: ''Will you read me a story?'' The newsletter is below to be downloaded to see what our topic is all about and the things we will be learning in term 4. On Monday 30th March we will be finishing our topic with a dress up day. The children can come to school dressed as their favourite fairy tale character for a tea party. We would also like parents to join us from half past 2 to share stories together!
Welcome back to Term 3!
We hope you had a lovely restful Christmas and are now ready to learn lots more things! Miss Marett is our new TA and we look forward to getting to know her.
Our topic this term is called: Are we there yet? The newsletter for this term is below and can be downloaded.
Please make sure PE kits are back for our Wednesday afternoons and ensure these are labelled.
Week commencing 18.11.19
So far we have learnt the letters and sounds: s, a, t, p, i, n, m, d, in phonics and have already started to segment and blend small words using these letters. Ask us about our phoneme fingers!!
In maths we have been learning about more, fewer and the same as. We have been comparing identical groups of objects and using the correct terminology to explain which has more/less or the same. We have started to find out how many more/less the groups have. We have also been comparing non-identical groups of objects and having to think about which group has more/less or whether they are the same.
Our story of the week has been: A squash and a squeeze. We have joined in with the repeated refrains of the story and have continued to look at the front cover and talk about what else could have happened in the story. We used the little Lego inside to create the little old ladies house and used the farm animals to act out the story. Outside we used the large crates and blocks to build a bigger house for the little old lady so she would feel much happier!
We have also been cutting open pumpkins and exploring the inside. We predicted whether the white pumpkins were white on the inside and the orange ones were orange. We also guessed how many seeds there would be inside. Finlay said: ''There are just too many to count!'' We have been cutting pumpkins in half, then half again and then we mixed pieces from each pumpkin to make a whole one!
A recipe was left on the art table with a range of ingredients. We had to follow the recipe and created autumn play dough! We were good at following the recipe and finding ways to overcome challenges, for example: when the mixture was too wet we added more flour!!
Friday was take over day so we had some children acting as our teacher and teaching assistant. We think they did an amazing job and worked hard! Florence applied to be a kitchen assistant for Mrs.Cooper and it seemed like she enjoyed herself after sharing what she had got up to during the day. She even made Miss.Terry's lunch!
After an amazing start to our schooling Year R have come back after half term brilliantly! Our new topic is called: 'Why do squirrels hide their nuts?' The newsletter and information for this topic can be found below. This topic will give us lots of opportunities to take our learning outside and explore autumn hands on! Check out our afternoon outside where we explored the changes that happen in autumn and all the autumn treasures we found!