Welcome to Year 5 Squirrel class
Mrs van Rensburg is your Teacher and
Mrs Tolliday is your Teaching Assistant.
Welcome to Squirrel class.
We hope that you have all had a good summer and are ready for some exciting learning.
We are already having some days of rain and drizzle so a waterproof coat should be brought into school as the children do go out to enjoy some fresh air.
A water bottle is also essential everyday.
There has been some confusion! Everyone has a slip for
the cinema BUT there are a few pupils who have
not yet paid their £4.50. Please could you do this
before Wednesday.
ODD SOCKS DAY Thursday 16 November
Year 5 and 6 are wearing odd socks and learning a song to show that we are all different but we can be the same!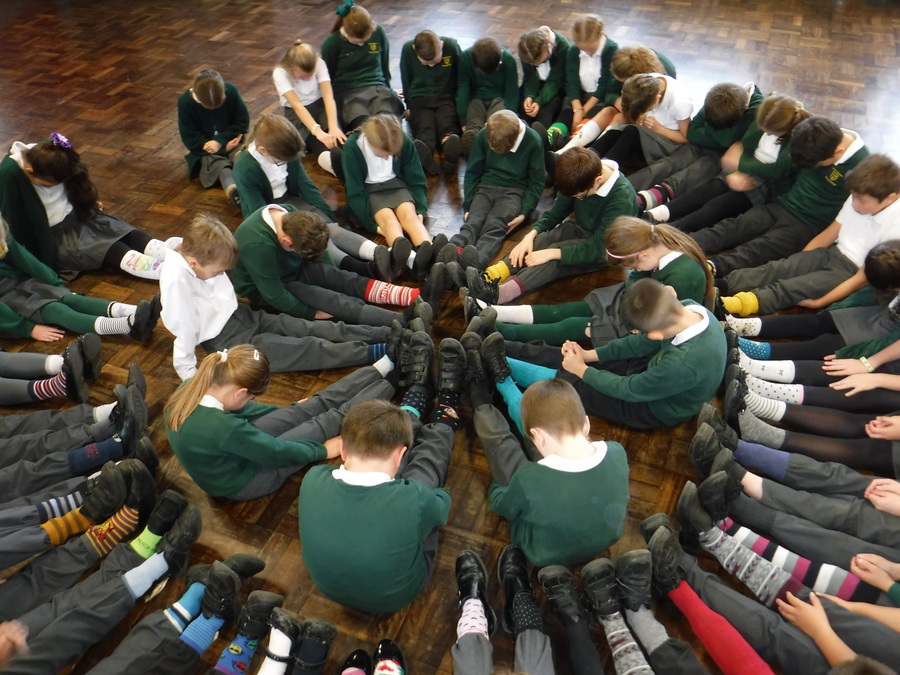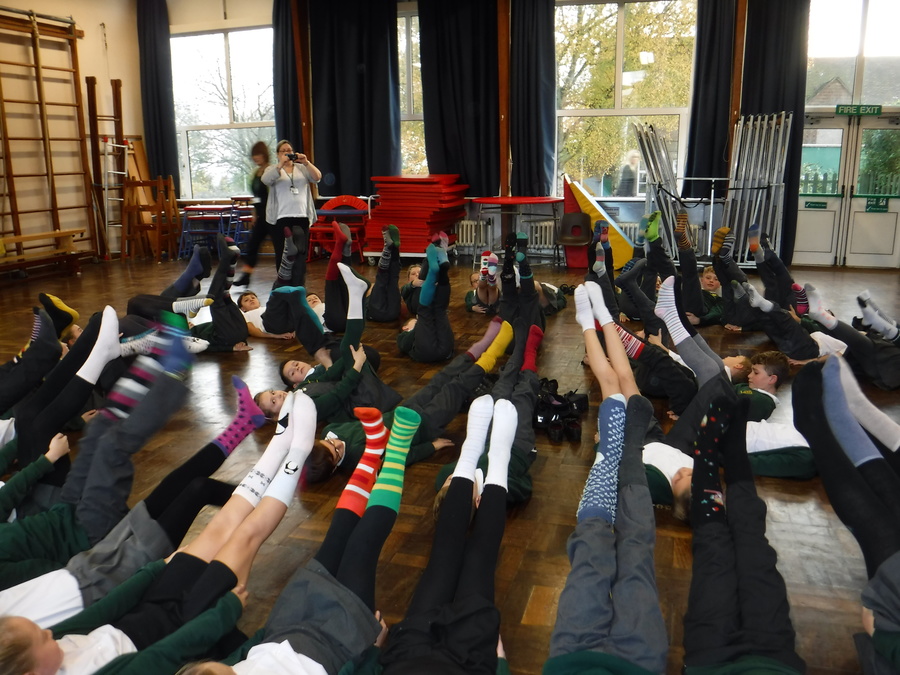 Odd socks in the air! Year 5 and 6 gathered together to sing a song which explained that it was alright to be different and unique. These pictures are of the two classes showing off their odd socks.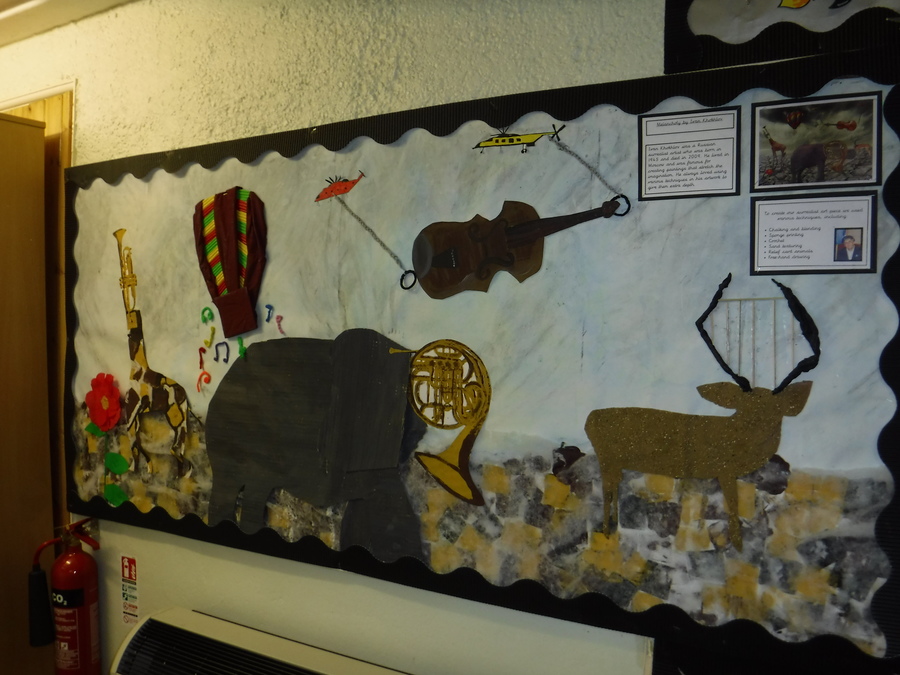 In term 2 we looked at the Russian artist Ivan Khokhlov. The children always enjoy creating these pictures as, in small groups, we spend a day working on the picture together. Today we completed ours and we will be writing about this thought provoking picture over the next few days.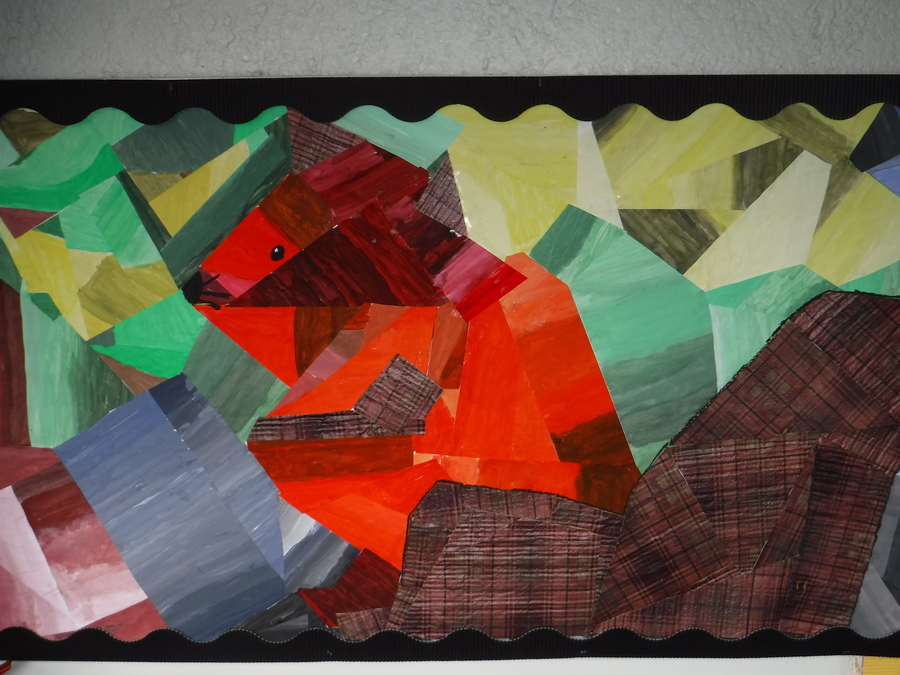 Each term the whole school studies an artist and creates a picture in that particular style. In term 1 we looked at Frans Marc and created a squirrel using the technique of mixing black and white paint to a colour to create shades and tints. We used a variety of patterned and textured papers to create our squirrel.
Term 2 Stargazers
Everyone is very excited to be learning more about space and space travel.
Journey through space, the final frontier….. Navigate beyond the Sun, the magnificent, blazing star at the centre of our Solar system!
Investigate the eight planets – Mercury, Venus, Earth, Mars, Juniper, Saturn, Uranus and Neptune.
Take a look at the Moon, a celestial body that orbits Earth.
Work scientifically to investigate gravity….
And what happens when there is none! Compare the time of day at different places on the Earth and use GPS satellite navigation systems to track hidden treasure!
Get inspired, making simple models of the solar system and listen to the haunting sounds of space-themed songs.
Then it's three, two, one,,, BLAST OFF! Build a rocket for an important test mission. Exploring space is probably the greatest adventure that mankind has ever undertaken. Are we alone or are there other life forms out there?
Are you ready to take on the challenge to find out more?
Reminders for this term: Children in Need 17 November- Bake sale; School trip to the cinema 22 November; Science Centre trip 28 November.
Newsletter for Term 2 theme STARGAZERS Click Here
Homework ideas will be attached to this newsletter. Children are encouraged to do some activities on their own and hand them in to score house points.
Compulsory Homework: Due date Monday 27 November Choose ONE of the following.
Moon Diary – keep a moon diary for 2 weeks (14 days)
Draw the shape of the moon each night and the correct term for each phase.
OR
Star constellations -Do some research on star constellations, draw some diagrams of them and name them.
OR
Tim Peake – create an A4 leaflet about Tim. Who is he? How did he train? What did he do?
Thank you to the mums who came along to see what we had been learning about during the theme Alchemy Island. The science investigations were certainly enjoyed by the children.
PUPIL VOICE: Week ending 3rd November
I thought gymnastics was great because I learnt how to do a forward and backward roll properly. Alfie
We could make up our own sequence of balances, rolls and jumps in gym and that was so good to be able to choose your own. Olivia.
We liked the work we did on the spring board as it helped us improve our new skills in gym. Keira and Millie.
Alchemy Island theme will continue for the first week of next term.
On Friday the 3rd November from 2.15 pm ,
you are invited to come to visit our class to see the work that we have
completed on this topic.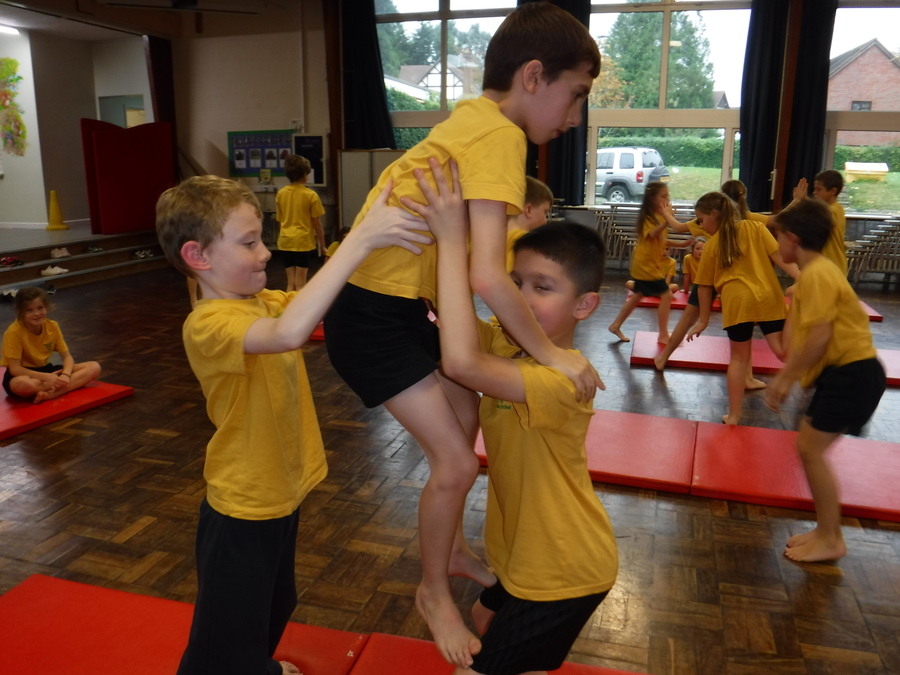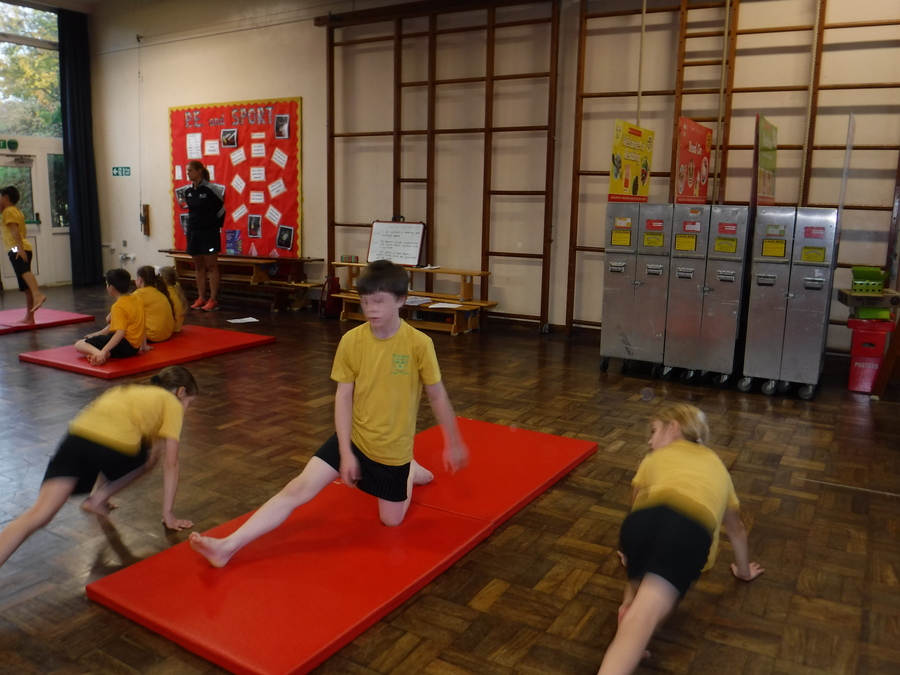 Pupil Voice: 20/10.17
I loved working on the apparatus in gymnastics. Jack A.
PE was best for me because I liked doing all the balances with my partner. Lewis
I enjoyed PE this week because in gym we had to make up a sequence of movements and I especially liked doing the crab. Keira
I loved PE because I was active and it was fun working with my partner. Beau.
Pupil Voice : 13/10/17
The Science investigation this week was such fun because we had to make dirty water clean for the people on Alchemy Island. Lennie
I liked filtering the dirty water to make it cleaner !Matthew
I enjoyed science when I had to filter dirty water and make it clean. It was good because I learnt what are the best filters and I will remember this for the future. Natalie
Trying to make dirty water clean was a lot of fun in science this week. Lexie
It was fun using filters to clean dirty water. Jaiden
I liked using the filters that were made out of different materials to see which one worked the best. Morgan
Finding out what materials are good for filters was fun. Jude
I loved purifying the dirty water using filters of different materials. Testing them showed me what one would be the best to use. Olivia
Pupil Voice: 6/10/17
I loved having my grandma at school because she could work with me Ellie
I enjoyed drawing my Frans Marc picture with my grandma. Edward
I liked having my granddad at school because we shared learning with each other. Eve
I liked grand parents day because they told us things about school in their days and that made us laugh. Luis
I liked grand parents day as we could draw with them and listen to them tell us things about school long ago. Alfie
I loved doing my Frans Marc drawing of an animal and then the shapes around it. It was fun. Felix
I enjoyed having grand parents at school and I loved writing about my journey across Alchemy Island.
GRANDPARENTS DAY
It was wonderful to see so many grandparents visit our class on Friday. It was great to see grandparents interacting with the children. Many questions were asked about schooling long ago, and children were surprised by some of the answers they heard. I know that the day was enjoyed by everyone.
Homework task due by Wednesday 27th September as map was not loaded successfully last week.
After looking at the map of Alchemy Island describe in about 10 sentences where you would like to live on the island.
OR
Draw a picture of the place on the map where you would like to live. You will then describe this orally to the class next week.
Pupil Voice: 8/9/17
I enjoyed this week because when we did English I got to write my summer holidays and that was good. Keiron
Year 5 is my favourite year so far! Evie
Meet the teacher is on Monday 18th September at 3.20pm.
It would be very beneficial if as many of you as possible could attend this as I give details as to what is expected in year 5.
8/09/2017
PE: Safety warning:- pupils may not wear earrings for PE. As the pupils are doing gymnastics on THURSDAYS they must wear shorts and a T-shirt as they are climbing and moving on apparatus. No joggers or skorts are allowed.
PE is also taught on a Monday and the lessons will be outside if the weather is fine or in the hall.
PE clothing is a pair of green or black shorts, a yellow T-shirt, joggers in winter if outside and trainers and socks.
HOMEWORK:
Spelling lists will be sent home on Fridays for tests the following Friday.
Maths and English will be sent home on Fridays to be handed in the following Frisday.
Pupils must read at least four times a week and have their Reading Record signed by an adult.