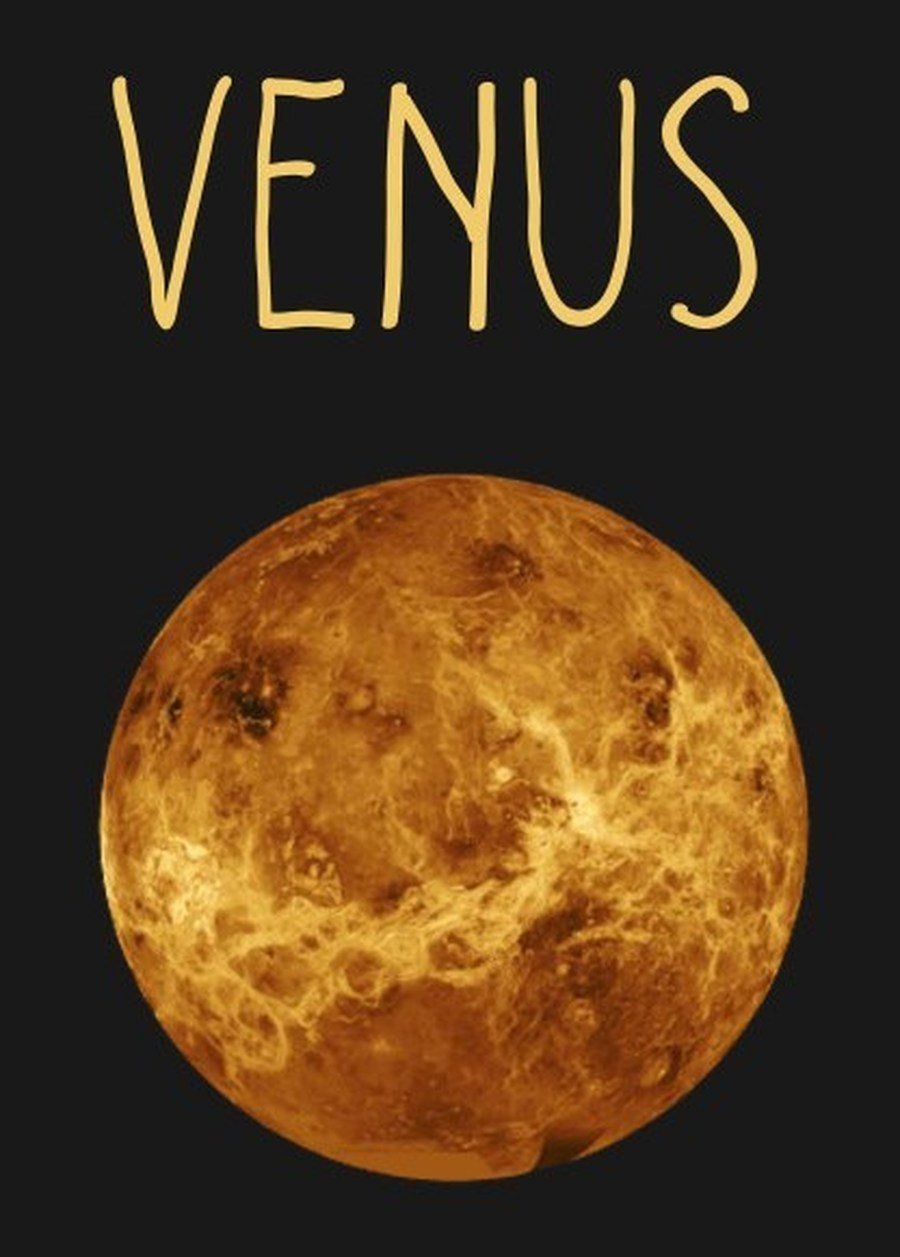 Well here we are at the end of another year. On Friday we will be watching the film Swallows and Amazons, which links very well to our theme about water. The children may bring in a bag of popcorn or crisps to school for themselves to enjoy during the film. I will provide squash and we have a few sweets from children who celebrate birthdays in July.
A reminder that there will be the usual tuck shop on Friday after school where sweets can be purchased.
A big thank you to all of you for the help that you gave at our Golden Carrot stall at the Summer Fair. It was a great success and thank you for your time.
Your teacher is Mrs van Rensburg
and
your teaching assistants are Mrs Richens and Mrs Rapson.
WE HAD A VERY BUSY FRIDAY AND THIS LETTER DID NOT GO OUT! PLEASE LET OTHERS KNOW ABOUT THIS WHEN YOU READ IT. COPIES WILL GO HOME ON MONDAY
14th June 2019
Dear Parents,
For our trip to Horton Kirby on Tuesday the 18th June your child will require the following: - a packed lunch, a piece of fruit or snack bar and a bottle of water (a watertight refill bottle is suitable). This must be packed in a carrier bag. Please remember that we are a nut free school when selecting food.
Children are to wear a school shirt, school jumper, comfortable dark jogging bottoms; as we will be walking around and exploring the river, socks and trainers and a waterproof jacket. We are hoping for sunshine!
Your child will need a pair of wellies which will also need to be in a plastic bag as they will be wet when we turn to school.
If your child suffers from travel sickness, please would you ensure that I am aware of this and if any medication is needed, that it is given to me in with
clear instructions.
Each child should bring a rucksack with their lunch and wellies in, as they will be responsible for them on the day. No school books need to be sent to school on Tuesday.
Thank you to the parents who are accompanying us on the trip. We are all looking forward to a fulfilled day of learning.
B. van Rensburg
A reminder that parents are welcome to come to school om Monday 10th June at 2.30 pm
to listen and see what the pupils have been learning about this past term.
Our PE days are Tuesday and Thursdays,
but we could use our trainers everyday as we prepare for Sports Day.
THANK YOU TO EVERYONE WHO IS ATTENDING THE MUSIC FESTIVAL ON FRIDAY 14TH JUNE -- IT IS GOING TO SO EXCITING AND ENJOYABLE FOR THE PUPILS.
WE ARE LOOKING FORWARD TO DADS DAY ON FRIDAY WHEN THE CHILDREN CAN SPEAK TO DADS ABOUT
SCHOOL, SPORTS, CAREERS, HOBBIES AND MUCH MORE.
TRIP TO HORTON KIRBY FOR RIVER DAY EXPERIENCE
Almost everyone has returned their slips and made an on line payment for this fantastic outing. I will be approaching a few parents to sign the form and make a payment this week. It is so important that everyone attends as we do follow up work for the rest of next week and if someone has not been on the trip they struggle to engage as they have not had the first hand experience.
REQUEST: We do need 3 or 4 parents to accompany us on the trip. If you are able to help, please let me know as soon as possible. We will be leaving school at 9.00 am and returning by 4.00 pm.
Welcome back everyone after our Easter break.
A few reminders:
PE is on a Thursday and the children will be outside practising for Sports Day. They will need shorts, a T-shirt, socks and trainers.
Music Festival: Please return the slip to school by next Wednesday 1st May so that planning can be arranged as soon as possible.
Reading Challenge: Please continue to hear your child read at least 3 times a week so that he/she can enjoy going to the new Playground at the Harbour in Sutton Valence. If your child is behind there is plenty of time to read more that 3 times a week so that they can be part of the trip to the playground in early July.
Spelling Tests: These are on a Friday and sentences must be completed by Thursday.
Thank you to all the mums who joined us on Friday we hope that you enjoyed you time with us. Above are a few Andy Goldsworthy inspired pictures that were created by some children.
Suggestions for the second homework task have been added to the end of this document below should you not want to do a task from the first list.
Week ending 8th March Pupil voice
Nell: The best day for me was when Mr Berry came and taught us about how rocks are made.
Archie: I really liked writing my story after watching the video of The Magic Finger.
Daisy W. : I liked making sedimentary rocks with Mr Berry.
Harrison: I liked it when the author Mr Dikstra signed his Tigeropolis book for me.
Alexander: I liked listening to the authors telling us how they began writing.
Robert: I liked hearing how Mr Dikstra was inspired to write the book about tigers.
William: I had two best days, first learning about rocks and second was when we did the Connect challenge to build a vehicle to carry my shoe.
Aimee: I liked doing the Connect challenge because Riley P and I worked well together and we won the challenge. We were so happy!
Luke: I liked World Book Day because I could see everyone dress up as animals and hear the animal stories.
Evie: I just loved everything because I got to learn new things everyday.
Poppie: I liked learning about the Earth's crust and best was when Mr Berry asked Grace to hold the imaginary drill and drill 7 and a half miles underground.
Bridie: I liked making sedimentary rocks by letting the sand slide down the pipe when I added water.
Salih: I liked it when author Angus Kennedy told us about his work with chocolate.
Riley H. : I liked it when Mr Berry did a workshop and showed us all about rocks. We did loads of things to help us remember.
Nigel: I liked writing my story because I like to practise writing.
Harriett: Mr Berry showed us so many kinds of rocks and we learnt how to remember the names of the rocks.
At an assembly we heard how the author RICHARD DIKSTRA was inspired by tigers in India to write his series of three books about a tiger community. RICHARD visited our class after the assembly to answer questions about his book TIGEROPOLIS and share his skills as an author.
Thank you to all of you for dressing up as animal characters and doing your homework for World Book Day. You have written some great paragraphs about your character and the stories that they come from.
.WORLD BOOK DAY 7th March 2019
Forest school on Friday 1 March. All children to come into school in there forest school clothes. Remember wellies or old trainers.
P.E. This term the pupils will be learning to play tag rugby. We will be outside so the pupils will need a T-shirt, shorts, jogging bottoms, old trainers as they will get very muddy, a spare pair of socks as they will get wet and a plastic carrier bag for the muddy trainers. Please support your child by providing these as it will make life easier for them.
Term 4 Theme is TREMORS
I am including information about the theme and the newsletter with more detail will be up loaded in the first few days of term 4.
Our ROCKS workshop is on Monday 4th March, please remember to pay via Gateway by the end of February.
The note on Tremors document about HOW TO PREPARE YOUR CHILD FOR THE THEME will be beneficial for you to discuss with your child as well as some of the vocabulary.
There will be two homework tasks over the term. (one will be a diagram or model the other a piece of writing or research)
You and your child may choose any of the tasks on the homework ideas sheet relating to a model or diagram or you may think of something yourself. This is due on Monday 18th March.
The second task is due on the Friday 29th March (more details about this will be given in the first week back at school)
This term in Art we studied texture and colour and we looked at the art by ERIC CARLE. It was great fun experimenting with thick paint and drawing patterns and shapes in the paint to create textured paper. We used this paper to create our colourful rooster as well as our own pictures of the creatures we had sketched. These pictures are up outside our classroom.
Parents Class visit.
A huge thank you to all the parents who came along to Woodpecker class on Tuesday afternoon. Mrs Richens, myself and your children loved having you at school to share our learning. We will have our next visit in term 4 in the school hall so that there will be more space for everyone. Happy half term to you all. Remember to read to stay on track for the visit to the castle ruins in April.
Chinese New Year
Thank you to Alexander, for bringing in a book, to Grace for her beautiful hanging showing the 12 signs of the Chinese Zodiac and to Zachary for drawing and labelling the 12 animals.
Term 3
Our theme this term is Tribal Tales and I have included a list of activities that your child can choose from for homework.
The first task is due on Monday 21st January 2019
The second task is due on Monday 4 th February 2019
Thank you to everyone who completed homework last term. A tip when completing the next piece of homework is to think about handwriting, layout of work and neatness of presentation. Credits and house points can be earned when these two tasks are completed.
The Tribal Tales Parent information sheet above is a guide to what we could be learning. I am still planning this theme so there could be changes. If anyone has knowledge about the theme or access to someone or a place to visit please let me know at the start of the new term. Many thanks.
The word mats above will give you a good idea of the vocabulary that we will be learning and using. It could benefit your child if you discuss some of the new words with them so that they can confidently join in discussion and share their understanding.
FRIDAY 18th JANUARY 2019
Reading Challenge: There is an update in your child's reading record about the reading challenge. Please read this and support your child in achieving her/his targets.
Christmas activities over the last three days of the term.
CLASS PARTY
We will be having a class party on Wednesday after lunch. Please bring along something to share with your friends. There will be squash provided for everyone. We will also be watching a Christmas film so bring along a cushion or pillow.
P.E. Please make sure that you have a pair of shorts, a t-shirt, socks and trainers at school EVERYDAY for our P.E. lessons.
Term 2
This term we will have Forest school on Fridays.
You will need to remember your jogging bottoms or long trousers, a long sleeved shirt, waterproof jacket, socks, wellies or old trainers and warm hat for those cold days. You will be given a timetable to indicate whether you are in the morning or afternoon group.
The children will all have forest school each week. They have been divided into two groups (see contact books for groups) and the groups will alternate going to forest school in the morning or afternoon each week. Please make sure that wellies or old trainers are sent to school in a separate bag as they do become very muddy in wet weather.
A reminder about homework that is due at the end of this week. It is important that children work with parents at home to complete a task. (See details below)
Term 2 - Predators
We will working on the following in Maths and English.
Maths

English

Addition and subtraction of a one digit number from a three digit number.

Placing numbers on a number line.

Questions, commands, exclamations and

statements. Identify these sentences and be able to verbally create each of them.

Adding and subtracting tens from a three digit number. Column method.

3 times table

Recount using First, then, next, after that, finally. Must be in chronological

sequence. Be able to recap an event orally. Write a recount after our visit from predators.

Bar models 324 = 254 + ?

324 - 254 =

Write sensible number stories for the bar model.

Counting on and back in tens.

Poetry about predators and their prey.

Read poems about the predators.

Create noun phrases to use in their own poems.

Adding and subtracting hundreds from a three digit number. 234+500=

Using < smaller than < greater than and = is equal to/the same as

Creating leaflets and trump cards

Know how to set out a leaflet and a trump card.

Choose a predator and create their own.

Problem solving using addition and subtraction column method

Fact file / information leaflet

Create another leaflet about a different predator.

Multiplication – making groups of 4 (times table)

Division – sharing equally.

Narrative story

Write your own story about an imaginary predator using knowledge that you have learnt.
Parent Information
PREDATOR
It's time to take a walk on the wild side!
This half term, we'll invite some amazing animals into our classroom to discover how they move, what they feel like and what they eat. We'll also program a toy to move across a grid – will it be caught by a predator? We'll learn about the different parts of a plant and how some plants are predators! From our investigations about the human skeleton, we'll find out how muscle make the bones move. We'll investigate food chains and learn about how animals find their food. Using the internet, we'll research the majestic peregrine falcon and discover where crocodiles live. After our research, we'll create an exciting aquatic animation.
At the end of the theme, we'll show you a range of animal fact presentations, make animal collages and learn about the interesting (and disgusting) world of parasites!
Learning focus: Science
English Recounts, leaflets, poetry, stories, speeches
Science Food chains, fossils, plants, skeletal systems
Art & design 3-D models
Computing Algorithms, flow diagrams, research, logical reasoning,
graphics software, presentations
D&T Selecting and using materials
Geography Fieldwork, using maps
Mathematics Data handling
PE Competitive games
PSHE Resolving differences
Help your child prepare for their project Predators can be found in deserts, jungles, oceans or even in your own back garden! Why not go for a walk and see which animals and plants you can identify? You could also visit a zoo, thinking about which animals are predators and which animals might be their prey. Alternatively, put bird food in the garden to see if you can attract any visitors!
HOMEWORK for term 2
Please select two activities from the Home Learning ideas.
The first one is due in on Friday 30th November
and the second one is due on Friday 7th December.
You are invited to school on Monday 10th December at 2.30 pm to see your child present their work.
Our theme this term is Predators and the children have a workshop costing £4.00 each.
Please pay this contribution online by Monday the 12th November.
Spelling test will be on Monday 12th November as we were busy with a visit from a beekeeper, photographs and Remembrance Day Centenary work.
PUPIL VOICE
7th September
I liked using my bead string to help me do my sums. Riley P.
I really enjoyed learning how to set out my numbers in squares. Luke
I enjoyed learning how to spell new words. Aimee
I learnt how to improve my handwriting. William.
I liked to learn about how to join my letters in my handwriting. Gracie.
Term 1
SCRUMDIDDLYUMPTIOUS
Tuck in and enjoy a yummy journey of discovery, tasting fantastic fruits, venerable vegetables and tantalizing treats!
Work up an appetite with delicious stories about food, have fun with a vegetable orchestra or become a fruity sculptor.
Find exciting recipes to read -- and write your own too.
Then get busy in the kitchen making tasty dishes from across the world and discover how good food helps you to grow fit and strong.
Be a whizz and create your own scrumdiddlyumptious smoothie of Squeezy Joe and his team of fruity friends.
And here's food for thought -- if you are what you eat .... what does that make YOU?
Choose one of the tasks above as your homework.
This is to be handed in on Monday 15th October 2018
Reading Challenge
Our reading challenge starts this week, 1 st October. We will be journeying around Sutton Valence village and aiming to reach all the landmarks. In order to achieve each step your child will need to read to an adult 3 times a week. Reading records will be checked on Fridays and stickers awarded to those who have read at least 3 times that week. Please encourage your child to read each week. If the whole class achieves the bronze, silver and gold landmarks then as a class we visit these sites. It would be wonderful if Year 3 Woodpeckers could achieve this. Happy Reading!