My Amazing Brain
We are having a very enjoyable start to the term discovering all about our amazing brains.
We know how to get ready to learn - 'RAMP' - Relaxed, Alert, Motivated and Positive.
When we are learning we use both sides of our brain but we may acquire a dominance for left or right brain approaches. We have looked at the left and right hemispheres of the brain and are finding out if we are predominantly 'left dominant'(analytical) or 'right dominant' (global).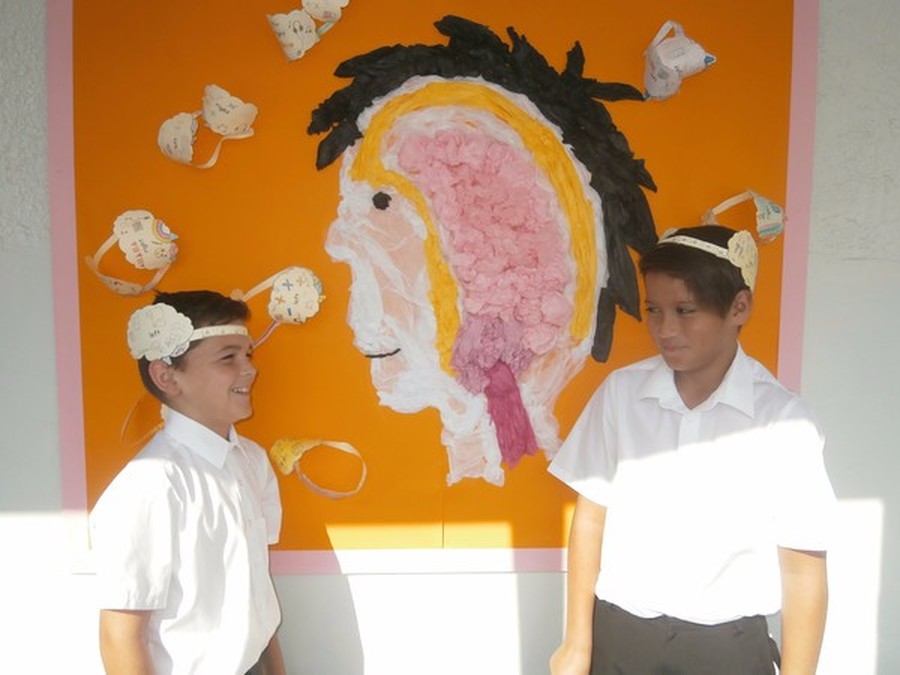 Dad's Day
On Friday 17th June we had some very special visitors join us in school for the day. They got involved in our lesson and helped with our learning.
It was lovely to see so many dads join us!
Ability Week - Monday 16th May
This week the whole school will take part in a wide range of activities that will look at our differences and our skills. This will include 'disability awareness day' and the sharing of each others skills. We may even see the skills our staff have as they share them with the children. Year 6 are leading this special week and launching it with an assembly written by them on Monday morning.